04/17/2018
Walmart's New Website Is Launching Next Month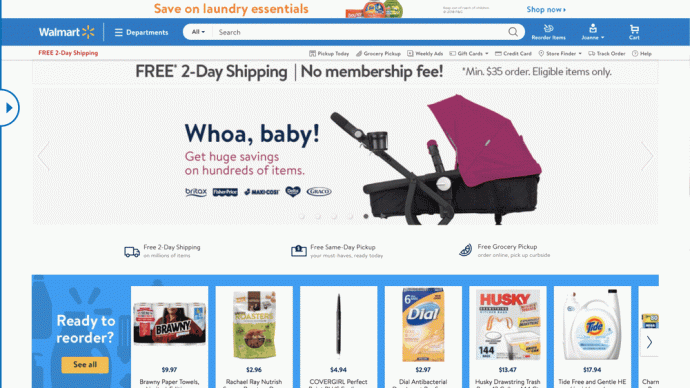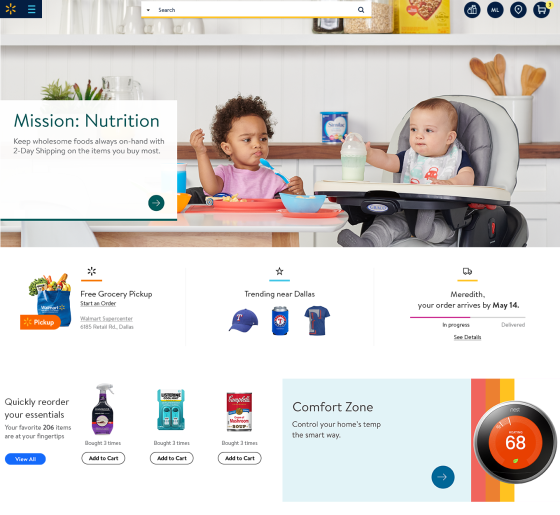 Walmart has unveiled a sneak peek at its website redesign, which is slated to roll out in early May. The retailer's website refresh will feature a "cleaner and more modern digital shopping experience," according to a blog post from Marc Lore, President and CEO of Walmart U.S. eCommerce, and infuse specialty shopping experiences with local and personalized touches.
Walmart teased the redesign earlier this year, when it launched a new online Home destination, ahead of the website's total overhaul. In the coming weeks Walmart will also introduce new fashion destination, which will include a Lord & Taylor flagship store, previously announced in 2017.  The Home and Fashion destinations are both part of Walmart's new specialty shopping experiences that the retailer's plans to build out more of for other categories starting later this year.
"Customers shopping for groceries and household essentials want to quickly re-buy what they always purchase, while those looking for a new couch want to be inspired while browsing the different options," says Lore in the post.
"We want each category to feel like you are shopping a specialty store," he continues.
Overall, the new Walmart.com will have a new look and feel, featuring relatable photography that showcases real-life moments aimed at providing a "more human element" to the website. In addition, the new look will have an expanded color palette and new fonts to bring "more vibrancy and depth."
"Beauty and design extend across all items," says Lore. "Our goal is to make it compelling for customers to shop for whatever they are looking for – whether diapers, laundry detergent or a new dining room table."
Walmart is also adding more local and personalized elements with the homepage personalized in some way. A new section on the site will showcase top-selling items in an e-commerce customer's location. This section will also house a customer's local store profile, including availability of services, such as Online Grocery, order status, and Easy Reorder, which lets customers easily repurchase the items they buy most frequently in stores and online.
Walmart made no mention of Jet in the announcement, with Lore only noting that "there's more to come." According to Bloomberg, Walmart has increased marketing for its primary website while scaling back promotion for Jet. Jet's website traffic declined about 60% in March compared with a year earlier.