08/10/2017
Wayfair Co-Founder Says Augmented Reality is The Future of Shopping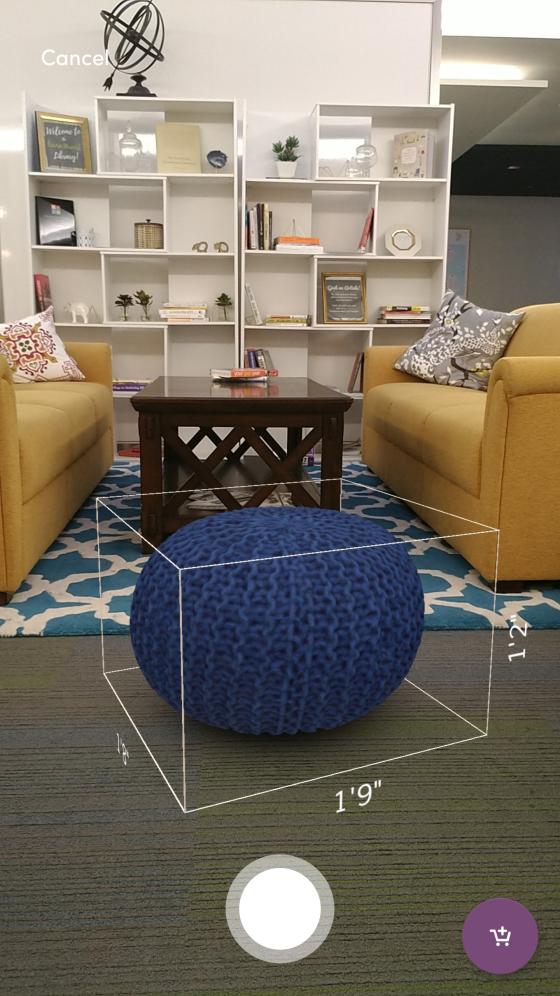 Online retailer Wayfair has integrated its augmented reality (AR) application WayfairView into its mobile shopping app on the ASUS ZenFone AR, which recently became available in Verizon stores. Leveraging Google's AR technology, Tango, the Wayfair app makes it possible for consumers to see virtual furniture and décor in their homes at full scale before they buy. AR is just one application for Wayfair's rapidly growing 3D model library.
"At Wayfair, we're committed to creating the best possible shopping experience for home. That means ensuring our customers have the absolute confidence that an item will look great and fit in their space before they buy," noted Steve Conine, co-founder and co-chairman, Wayfair. "The ability to actually see a chandelier hanging from your ceiling, place artwork on your wall, or unbox a new sofa in your living room in a matter of seconds represents the future of shopping for home. That's why, more than a year ago, we put in place a dedicated, in-house research and development team to harness the power of AR and make visualizing our vast catalog of home products easier and more realistic than ever."
A featured app on the ASUS ZenFone AR, shoppers can download the Wayfair app from the Tango Discovery App. Shoppers can then look through the screen of the ASUS ZenFone AR, select a product, and virtually place it in a room to see how it looks and fits in their space. They can also move and rotate items to view every angle, visualize various layouts and perspectives, share with family and friends, and purchase all within the Wayfair app.
"The availability of the ASUS ZenFone AR on the Verizon network makes augmented reality more widely accessible to consumers than ever before," continued Conine. "And as a mass market retailer with one of the largest online selections of furniture and décor in the world, we're uniquely positioned to help bring the power of AR even further mainstream as we rapidly grow our 3D model library and build upon our existing capabilities for new first-party applications."
The Wayfair AR app was developed by the company's in-house research and development team, Wayfair Next, which is leveraging emerging technologies such as AR and VR as well as the company's own vast catalog of home items.
To learn how six retailers are already using this next-gen tech, click here for our July Feature on AR.