Weather Data Can Dial in Retailers' Localization Approach
Get great content like this right in your inbox.
Subscribe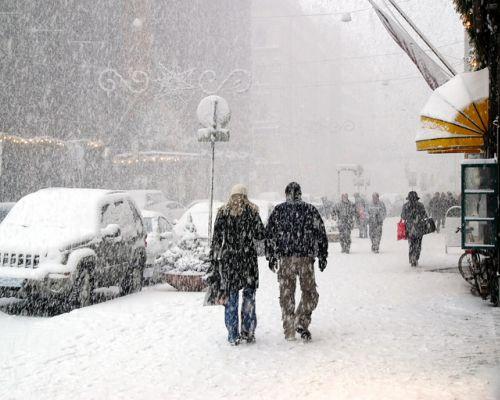 'Normal weather' impacts nearly every industry on a daily basis, whether through food and heating needs, rates of crop growth, or the efficiency of energy and transport networks. 

As the earnings bell on wall street rings, an important factor in how well any retailer or CPG company comes out for the quarter increasingly depends on how well they can integrate weather data into their supply chains to get the right goods into consumers' hands at the right location. 

Getting the weather dialed in correctly is certainly firmly on the minds of retail leaders. IBM's study of 1,000 retailers shows that it can make a difference of between 2-5% growth. And one of our clients, a leading retailer of work boots, increased store visits by 41% when they leveraged the connection between weather and shopping behavior to drive awareness of their work line of boots. The consequence of getting it wrong is that a retailer could potentially be left overstocked. 

Leading retailers are using all the assets at their disposal and preparing themselves by using weather data to optimize their sales. When retailers start to combine weather insights with data that is around every store such as socio-demographic, geo-local shopper reviews, influencer blogs, local mobile search, points of interest, consumer goods and retail companies can rely on hyper local data to pinpoint exactly where to locate their stores, determine the right merchandise for each location and where to send the right product at the right time and to optimize their supply chains.
If you sprinkle some artificial intelligence (AI) into the mix to help automate and make sense of the vast trove of information, so that shopper data combined with weather forecasts, local events or holidays, and demand forecasts can be dynamically updated by store and by product it allows local level retailers to adjust orders accordingly and avoid excess inventory or out-of-stocks.
That said, integrating weather data isn't a one off pill to solve all retail issue but requires a retailer to take a continued approach and monitoring to react to data as it comes in. As we know, weather changes regularly and no day is ever the same so consumer companies need to have a continual eye on the weather with up to the minute data which also takes in social trends and local events.  
The key first steps to evolving the supply chain are to start with neighborhood level understanding of consumers' wants, needs and desires, and then work upstream.  Brands must translate the huge amounts of information that exist at the local level into demand signals, and then digitize the entire supply chain to be more flexible and nimble. This will improve speed to market and reduce excess inventory and cost.   
-Paul Walsh, IBM's Director of Weather Services