06/18/2017
Welcome to the Chat Bot Age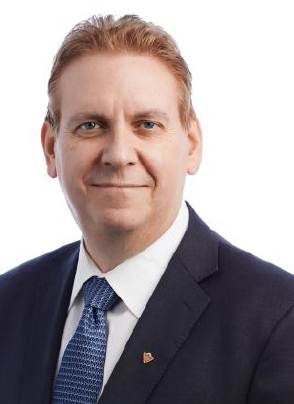 "Human robot interaction is a critical capability for retail, please note that," warned Eugene Roman, Chief Technology ­Officer, Canadian Tire Corporation Ltd. "The Bot platforms that are available today and for the next decade will change everything."
At the Retail Executive Summit (RES) 2017, Roman delivered the rapidfire session: "Digital Commerce: Welcome to the Chat Bot Age." This year's rapid-fire TED Talk-style sessions sparked new ideas in RES attendees, inspiring them to take actions that deliver results. Roman's presentation was no exception.
Roman noted that 45% of all tasks in a company can be fully automated, posing the question, "what happens to humans and the human element?"
"Bots are the new apps," he said.   
He explained the way he sees bots and adaptive intelligence evolving is in four ways: Purpose built, scaled functional bots, chat bots, and physical bots.
He talked about Canadian Tire's "Atlas" search bot, machine learning and AI powered by big data, which increased the company's search fidelity from 75% to 98% in 30 days. Today 30% of the company's online traffic is streamed through this as they slowly roll it out in order to analyze results.
This was developed by 18 "genius people," including four neuro scientists, said Roman, asking the audience, "how many neuro scientists do you have on your team?" This is not an IT project, this is neuroscience, in fact this is neuro-tech." He advised retailers to find out who their retail bot expert is, and if they don't have one, hire one.
Roman also advised that the critical element to delivering real user value is in building a bot that performs a specific action exceptionally well. Find some easy bot development, he said. Start with the problem, not the solution. Augment work, don't replace it. Identify concrete business problems and consider how an AI can help. Emphasize empathy, focusing on how AI can help workers add more human value rather than replace them. Engage the skeptics, "this is standard change management."
"This is the future," closed Roman, who has prime responsibility for the evolution and operational support of all digital and interactive technologies of Canadian Tire Corporation Ltd. His mission is to accelerate the deployment and use of next generation digital platforms to grow the revenue of the corporation and evolve key digital platforms to support the evolving needs of the corporation. He sees the future of retail as "etail" where smart technologies create new opportunities for innovation and excellence. Eugene received RIS News' 2016 CIO of the Year Award in the Customer Experience category.
The 16th annual Retail Executive Summit was held June 14-16, 2017 at the Four Season Resort (Scottsdale at Troon North) in Scottsdale, Arizona. The conference featured keynotes from retail leaders, peer-to-peer exchanges, relationship building, golf outing and the 7th annual CIO of the Year Awards. Click here for ongoing recaps from RES 2017.