04/09/2018
What Does Trump's Trade War Mean for Retailers?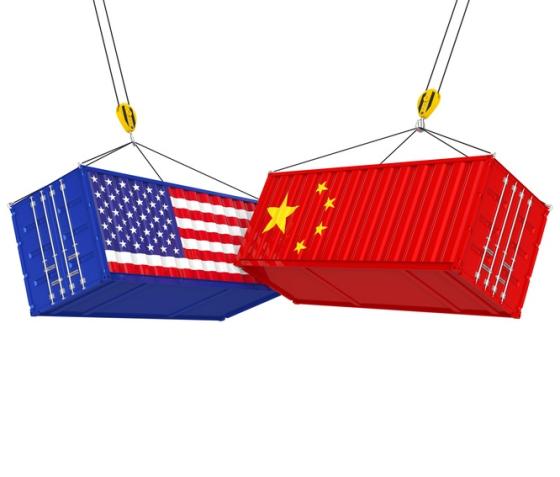 When Donald Trump hit the campaign trail back in 2016 he could be heard repeatedly chanting "America First, America First" which included promises to renegotiate long-standing trade agreements he believed were unfavorable. It appears that is one campaign promise the now president Trump seems intent on keeping.
Last month Trump imposed new tariffs on Chinese products with a focus on high-tech goods, which led to volatility in the financial markets and uncertainty across all economic sectors. Speculation has run rampant on the potential ramifications of the law and what the commander in chief is planning for his next attack in what many believe is the beginning of a trade war.
Spectators would not have to wonder long what Trump's next move would be, just last week he announced that he is considering an additional $100 billion in penalties on Chinese goods. While Trump did not specifically name the industries he would target, it is believed that apparel and footwear are on the hit list. Tariffs on soft goods would have a monumental impact on the retail sector as suppliers and retailers would have no choice but to raise prices on clothing, which could lead to decreased sales volume and tighter margins in the already struggling apparel segment.
"Tariffs are a tax on American consumers in the form of higher prices but they are also a tax on American jobs," Jonathan Gold, VP, supply chain and customs policy, NRF said in a statement. "If tariffs ultimately lead to a reduction in imports and exports that will put dockworkers and countless others in the supply chain out of work. American consumers and workers should not be punished for China's wrongdoing."
As Gold stated the potential impact of an ongoing trade war with one of our biggest economic rivals/partners could have widespread ramifications across retail and the American economy as a whole. Many are holding out hope that cooler heads will prevail and a mutually beneficial trade agreement can come to light instead of an all-out economic war.
"You got all the CEOs in the retail industry talking to the administration behind the scenes," Steve Odland, president and CEO, committee for economic development and former CEO of Office Depot and AutoZone said in an interview with CNBC. "They are all saying please don't do this, don't have a trade war. But they are also saying there has been unfair trade and China has been very unfair about this so please address that. But I don't think anyone that is close to this expects there to be a true trade war. "
NRF president and CEO Matthew Shay disagrees. After the White House announced its plans for an additional $100 billion in tariffs last week, the retail heavyweight said "this is what a trade war looks like, and what we have warned against from the start. We agree it's time to address China's unfair trade practices, but an additional $100 billion in tariffs amount to $100 billion in taxes on the American people.
"These tit-for-tat trade actions could spell disaster for the U.S. economy and make it harder for Americans across the country to afford everyday products and basic necessities. It is inevitable that China will respond with more retaliatory actions that cause even further harm to American farmers, businesses and consumers."
While even those with a rudimentary understanding of economics understand that increased prices on necessities will mean less disposable income and a decrease in spending on none-essential goods and services, there is hope that even if Trump's latest round of tariffs comes to pass retail will be prepared to meet the challenge head on.
"The laws of supply and demand will be on full display," Gary A. Williams, Founder & CEO of wRatings told RIS. "If consumer staples products increase in price, consumers will have less money to spend on discretionary items so demand will be hit. But I never underestimate the power of manufacturers and retailers to find fresh, innovative ways to generate more demand for their products. It's going to be a race to see which ones can out-execute their peers."
Trump's long-term goal is to realign the balance of power in international trade and negotiate agreements that level the playing field between the U.S. and its trade partners. The Catch 22 is that in doing so he is creating short-term uncertainty which can lead to a long-term domestic trade war that pits American retailer against American retailer as they fight it out for a piece for the shrinking retail market.