What Retailer's Need to Know About Communication Technology Trends
Get great content like this right in your inbox.
Subscribe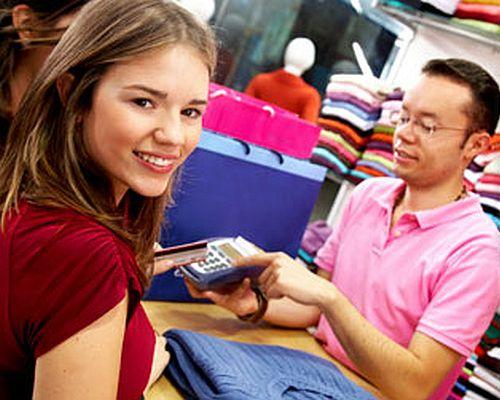 We've all heard the saying "there's an app for that."  Now devices are evolving to keep up with the ever-increasing introduction of specialized mobile-applications for every field, particularly retail.
Retail Applications
Push-to-talk over cellular (PoC) has already impacted wireless communications with the introduction of Bluetooth equipped two-way radios, transitional gateways for hybrid systems and smart phone adoption. Recently, we've seen a growing trend toward the use of mobile messaging apps among the retail industry. Plus, with the addition of PTT accessories, which enhance audio clarity and offer hands-free convenience, more retailers are jumping on the PoC bandwagon.
The Internet of Things (IoT) has been the impetus behind most wireless innovations and will continue to be until another network technology surpasses it or, as some may fear, it reaches maximum capacity.  Mobile apps are being developed daily to fulfill sector-specific needs and are easily accessible over internet (Wi-Fi) or broadband networks, as well as cellular, allowing extended reach and consistent connectivity.
Additionally, PoC is a more affordable communications method than traditional land mobile systems, requiring no infrastructure or major equipment, which means serious savings to stores. Thus, end users are hungry for devices optimized to support these new mobile applications.
Doing More with Less
There is a definitive benefit to using tools that serve more than one purpose. Luckily, there will soon be hardware devices that control multiple communication outlets at once, yet are smaller than ever before.
The trend toward replacing two-way radios with smart phones has been on the rise. Still, some remain reluctant to convert.  Consequently, manufacturers are creating devices that look exactly like radios on the outside, but are really 4G phones on the inside.  It won't be long before this transition becomes commonplace.  
Ultimately, as software and network improvements prove to enhance productivity, efficiency and inventory control, you can bet all types of retailers will convert to the newly developed hardware devices that support them.
Apps for Every Job
Workplace mobile apps are already widely used in the retail industry. Some use them on iPads to help sales personnel assist customers, quickly check inventory, arrange delivery, etc. Apps such as Snappii help manage warehousing and deliveries while Canvas customizes forms, creates surveys, lists, reports and more.
As the mobile app trend matures, eventually every retail store operation and duty will have dedicated applications.  However, today's cellphones, iPads and tablets may not always fit the bill for every environment. We are already seeing major manufacturers coming up with app-specific devices in some categories, and expect many more! Regardless of the industry sector, software designers will create apps to meet growing demands, followed by manufactures who will introduce hardware tailored to those apps, but designed specifically for the end user's environment.
Although new mobile applications are popping up daily, the trend toward consolidation and acquisition of software companies will continue to expand. App developers will introduce fresh programs as fast as they are absorbed. Thus, it's extremely important for manufacturers to be nimble and react quickly to continue to meet their users' needs.
Staying Relevant
At the rate things are changing, one of the only ways manufacturers will be able to stay relevant and meet end user requirements is to align with other companies to achieve a joint solution.  The trend toward synergistic partnerships has expanded rapidly in recent years and, as new software and technologies arise, sharing the load will be an even greater necessity.  Another growing entry point for manufacturers are systems integrators, which allows vendors to compete in new arenas.  PoC is a perfect example of the rising partnership frenzy—PTT app companies, network providers, LMR radio and smart phone makers now work together to keep up with end-user mandates.
Bluetooth technologies also offer similar sensors to WiFi beacons and near-field technologies that communicate with smart devices at strategic access points to display individualized messages. Retailers are finding more and more ways to incorporate this kind of location information into communications and marketing, as well as to establish deeper customer relationships and more personalized service.
Ultimately, it's the end-users that drive future applications, which in turn inspire hardware and accessory innovations.  I call this the circle of technology.
Dave George, President and Head Engineer at Pryme Radio, holds over 35 patents and has invented multiple award-winning products. Mr. George is considered an industry thought leader for his keen insight and years of experience in the communications and technology industry. In his spare time, he also coaches a local Southern California high school robotics team.