What Walmart Will Be Up Against From Amazon and Netflix if it Launches a Video Streaming Service
Get great content like this right in your inbox.
Subscribe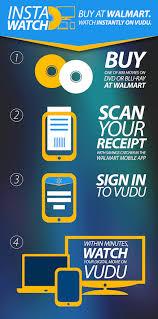 Walmart is "considering launching" a subscription streaming video service that would compete with Netflix and Amazon Prime Video, sources told The Information last week.
As Walmart continues to battle against Amazon (learn more in our upcoming "Amazon vs. Walmart" July feature story) this move may make sense for the brick-and-mortar giant that has been moving more into e-commerce and services. The twist for Walmart would be to undercut Netflix's rising prices. Walmart is thinking of a service priced below $8 per month, according to The Information's source. Amazon charges $8.99 a month for its Prime Video service (or it's part of the $119 annual Prime membership program), while Netflix charges between $7.99 and $13.99 a month.
This wouldn't be Walmart's first foray into entertainment. In 2010 Walmart bought VUDU, Inc. and Walmart plans to launch its new service through its Vudu digital-entertainment division, Variety reported. Vudu has set plans to launch a low-cost subscription video-on-demand package in the fourth quarter of 2018, according to Variety sources. The SVOD service would include both licensed TV shows and movies, as well as original productions.
Vudu currently offers more than 100,000 titles to rent or own, and thousands of movies for free with its ad-supported streaming service "Vudu Movies On Us." The service is integrated into Walmart's stores though InstaWatch products. When shoppers buy InstaWatch DVDs and Blu-rays at Walmart, they get sent a digital copy instantly.
According to NoCable, this move would come at a time when streaming services are reaching peak popularity on both the east and west coasts, indicating a trend that's predicted to move quickly into middle-America. Here we offer a breakdown of what Walmart would be up against if it launches the service:
Amazon Prime Video
In 2016, there were an approximate 23.6 million Amazon Prime Video subscribers in North America. This figure is projected to increase to 46.3 million in 2020, according to Statistic.
Amazon.com Inc's top television shows drew more than 5 million people worldwide to its Prime shopping club by early 2017.
Prime Originals account for as much as a quarter of what analysts estimate to be total Prime sign-ups from late 2014 to early 2017.