Whole Foods: Will Board Shakeup, Loyalty Program and Category Management Be Enough?
Get great content like this right in your inbox.
Subscribe
Whole Foods Market (WFM) is making some big moves in an effort to show it's open to change. The grocer has been under pressure to take action or seek a sale from two large shareholders and just appointed five new directors to its Board of Directors and a new Chief Financial Officer.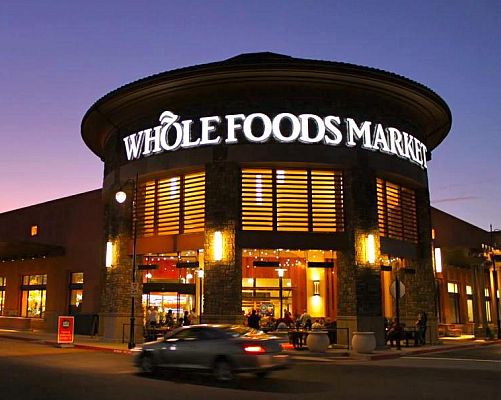 Keith Manbeck, who took the CFO spot, hails from Kohl's Corporation, where he was the Senior Vice President of Finance, Strategy and Business Transformation. The new board directors include: Ken Hicks, former Chairman, President, and CEO of Foot Locker; Joe Mansueto, Founder and Executive Chairman of Morningstar; Sharon McCollam, former CFO of Best Buy and Williams-Sonoma; Scott Powers, President and CEO of State Street Global Advisors; and Ron Shaich, Co-Founder, Chairman, and CEO of Panera Bread Company.
"We recognized that significant and urgent change was required, and we listened to shareholder perspectives regarding board and governance issues," said Gaby Sulzberger, the new Chair of the Board.
Mutual-fund manager Neuberger Berman, which holds a 2.7% share in the grocer, has urged its board to "immediately engage advisors" to review their options, including a sale or joint venture, The Wall Street Journal reported. The letter comes just a few weeks after activist investor Jana Partners took a nearly 9 percent stake in Whole Foods and suggested it should consider putting itself up for sale.
"We understand that we need to do much more, and faster," commented CEO John P. Mackey. "Our competitors are not standing still. We need to ensure our company remains a leader in this fast-growing sector."
One way WFM said it will do that is by updating its rewards program companywide and with bolstered category management. The grocer said it's seen strong sales lifts in the area around its pilots for category management and for affinity.
Category Management
As each store goes online with the company's order-to-shelf initiative, the company sees a significant reduction in out-of-stocks.  The process helps WFM identify how it can best transition product to the store, identifying areas where steps can be eliminated and it can more efficient, which translates into better in-stock conditions and operating practices in stores. Benefits also include less inventory in the store and associates having more time to be on the sales floor talking to customers and selling more products.
The company expects to achieve 2020 targets of more than $18 billion revenue growth and comparable store sales growth of greater than 2% through lower margins paid for by cost savings expected from its category management process and purchasing restructuring.
"As somebody has said recently, we're moving basically from a federated system of purchasing to a unified system of purchasing and we expect to see a lot of cost sayings there," said current CFO Glenda Jane Flanagan. "We already have some indications of that and we know that that's a very realistic expectation. And then you layer in the cost savings on top of that which will all flow directly to the bottom-line and that's how we get to the high-level targets that we have issued for 2020."
Loyalty
WFM is updating its rewards program also, pulling from some of the key functions that were successful across its three pilots and be collaborative with its category management updates. It hopes that the loyalty program will help basket size grow, offsetting lower prices.
"On the affinity side, we've taken our proven results with the pilots, as well as talking with our strategic partners in implementing this to make sure that the guidance we're providing there matches what's seen in other programs as we rolled it out," said Jason J. Buechel, EVP and CIO. "And we're just, quite honestly, really excited about the results we've seen across all three of our tests and are taking the very best of those parts of those programs and rolling it out companywide."
The company noted on its website for the Philadelphia area pilot that Whole Foods Market Rewards is transitioning from a program that allows customers to earn points for each dollar spent to one that offers members-only offers and savings. "Rather than being required to earn and redeem points, you simply receive offers that you can accept and use on your next shop." The change took effect at the end of February.
The grocer said it has about 200,000 customers currently active in its affinity program, giving the retailer a lot of data points from those customers. In its Whole Foods Market store 44% of sales are running through that program and just over 50% are in its four 365 store tests.