01/04/2019
Why Being Customer Centric Requires a Culture of Change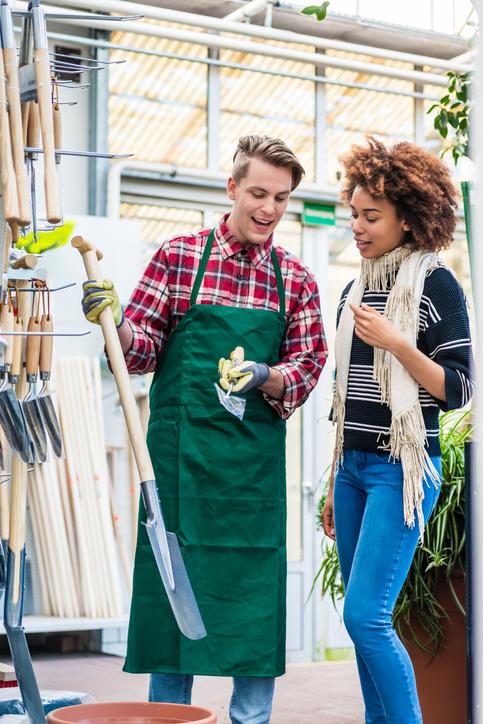 Today's retailers are prioritizing ways to be seen as "customer-centric," considering the experience and ultimate satisfaction of current and potential customers. Customers are, after all, the end-users of the product or service, and making sure they're happy is crucial to winning in a competitive space.
So, let's say your organization seems to be aligned internally on this customer-centric goal, and has an idea of the tactics that will get it there; however, without a clear leader designated to take ownership of changes internally, the whole team might stumble to the finish line. While creating a culture of change is key, early optimism can sometimes lead to burnout if not approached in the right way with clear objectives.
Define objectives and how to measure them
A customer-centric strategy begs the question each day, "Am I serving my customers well?" If your organization is not built in a way that allows you to assess whether or not you're servicing your customers better today than yesterday, it's time to look at your processes. In doing so, you'll discover gaps and opportunities for improvement, such as:
If you want to measure the results of personalized marketing, do you have access to that data?

How much customer and transaction data do you have on hand, and how is it being leveraged in decision making?

Are you incorporating customer feedback into product development, communicating with R&D teams?

If being customer-centric means shortening online delivery windows or adding e-commerce offerings, do you have the technology to do so?
These are just a few examples of scenarios that may arise as you define your customer-centric objectives. Ultimately, if better servicing your customer calls for implementing new processes or technologies, then those should be objectives, too.
Establish KPIs that look at loyalty, customer satisfaction
You don't have a real strategy if you haven't outlined key performance indicators (KPIs) that focus on delighting customers. If customer centricity is your goal, your measures of success should clearly alert you whether you're missing the mark.
An example of a KPI that may benefit your brand is the Net Promoter Score (NPS). This is a big one for many retailers. The score, given by third-party insight, looks at customer satisfaction and sentiment to measure the brand affinity. Look at this score weekly and set a goal for the score you'd like to reach:
If you see a drop, can it be easily explained by a known misstep, like a recent inventory issue or customer service complaint?

If your NPS is holding steady at a lower number than you'd like, what tactics can you use to improve customer satisfaction?
When you make a habit out of regularly viewing your net promoter score, you truly have a finger on the pulse of your shopper demographic.  
Consider also your customer service SLAs. Many consumers will complain about a retailer or particular shopping experience via social media, so commit to responding in a timely manner, (i.e., within 30 minutes or an hour). When online forms are filled out or emails sent, set SLAs for responding to those too, within 4-6 hours or by next business day. When your teams have goals like these in mind, they know exactly how to satisfy the customer.
Creating a culture of change involves better organized teams
With agility and faster decision-making a key factor to winning at today's competitive retail environment, it's even more important that teams are aligned and working together for the overall customer experience. Cut down siloed processes, and integrate teams that need to collaborate for better "customer-centric" execution.
Add a member to your board, appointing a chief customer officer (CCO). There traditionally has not been a c-suite executive in charge of the customer, with the responsibility given instead to a director of e-commerce or digital director.

Link customer service teams with marketing or "brand protection" teams, ensuring that as web queries, phone calls and social media chatter is responded to that the PR, marketing and legal folks are proactively involved.

In your org chart, move marketing closer to the buying team. Assortment offerings are getting more varied, especially with global retail and e-commerce taking center stage. With promotions going out more often, in real time, marketing needs to be aligned with merchandising to know, for example, if there's adequate inventory for an offer to be pushed out. Out-of-stocks negatively affect the customer experience, so plan ahead through better aligned teams. 
Adopting a culture that prioritizes and celebrates change management should be an overarching priority. You can do that in any number of ways, but those activities need to be deliberate and clearly communicated.
Appoint one person to own the execution 
Whatever changes you're going to make internally, it's important to understand the idea of "change management" – having clear expectations for who is owning the execution of that change. Many IT projects get delayed because of change management issues, not having top-down support, being too overloaded with competing priorities, or not being able to implement because of internal roadblocks. When these projects take so long to deliver, business often changes in the interim. With many retailers already running lean, change management usually falls to someone with an already-full plate. Before launching new initiatives, the change management leader should be identified, and priorities should be clearly defined: "What will this person (or team) stop doing, start doing, and continue doing in order to meet our organization's goals?"
An appointed leader or small team of leaders is critical to any successful project you undertake, but an entire organizational culture of change is necessary in order to really put the customer first. How serious are you about putting the customer at the heart of what you do? Your big-picture strategy and day-to-day work will reflect that commitment.
-By Charlotte Kula-Przezwanski, Partner, Director of EMEA, Columbus Consulting International