Why Convenience Is a Key Factor of Customer Loyalty
Get great content like this right in your inbox.
Subscribe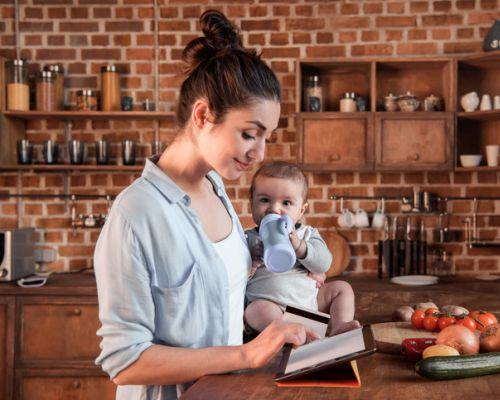 Creating customer loyalty in retail is a tricky game. Offering a personalized experience is a key component to help solve the loyalty puzzle. However, there's a lot for marketers to think about to ensure they're delivering a seamless, tailored shopping experience. From identifying and joining up relevant customer data to determining the right content for each individual shopper - or at least for relevant customer segments - and defining the best way to serve it. Retailers can get caught up in the seemingly endless options of personalization tactics, causing them to forget one of the leading factors keeping customers consistently coming back for more – convenience.
In today's retail landscape which is ruled by immediacy and an abundance of choice, convenience has become almost synonymous with loyalty. It's a critical factor when it comes to helping customers discover relevant products and offerings. People have specific likes and are keen to hear about new items but in the wheelhouse of what they want and like. Therefore, successful personalization at its core is about helping shoppers find the right product more quickly and easily.
It requires a holistic view of each customer, which includes past transactions, actions and inactions on the website as well as interests and preferences. These insights can then be used to tailor 1-to-1 direct marketing and website content, from emails to an online shop's homepage and navigation bar, to features products, brands and offers the individual shopper might like.
However, a customer doesn't care how targeted a retailer's product recommendations are if they click through an email only to find the item they want is out of stock or that the promoted flash sale ended the night before. Using real-time information, such as stock data, in combination with contextual data at the moment of engagement to drive dynamic content will ensure that the emails the shopper interacts with are always up to date.
Shoppers also won't be as inclined to make a repeat purchase if they remember any major returns issues they had the last time they purchased from that retailer. This part of the purchase journey needs to be just as seamless and hassle-free as any other aspect. Recent research found that the majority of Americans (69%) considered free returns a top priority when choosing a retailer to shop from. Nearly half (55%) named in-store returns at any location for online purchases as most important.
Or take for example Rent the Runway's recent partnership with WeWork to add drop-off locations to 15 offices across the US. As a digitally native brand, Rent the Runway recognizes that returns is a huge factor that can either work for or against them. In adding these convenient drop-off locations, the brand has made it much easier for their customers to return their rentals, thus providing them a convenient experience that works seamlessly into their daily lives.
It's important to keep in mind that what works with one person's unique life and schedule is different from another's. A busy mom, for example, may like it when a retailer emails her that the baby bodysuits she browsed online two days ago have dropped in price. And she's bound to be even more appreciative of a retailer who makes it easy for her to find clothes that are relevant for her child's gender and age group online and offers free pickup of returns from her house. A city worker may prefer to drop return packages at a convenience store near their office.
There is no one-size-fits-all formula to help you get customer loyalty right. Rather, you should focus on putting the customer data at your disposal to good use, and deploy and test a variety of personalization tactics to determine what works best for your unique goals and set of customers. Creating a seamless, unique experience will make them return because your offers and delivery/returns processes resonate with them, anticipate their needs and save them time.
-Mike Austin, CEO and co-founder of Fresh Relevance