Why Kroger Is Picking a Fight With Visa
Get great content like this right in your inbox.
Subscribe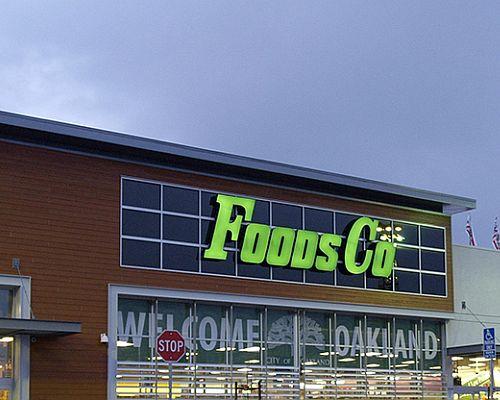 Kroger's Foods Co. supermarkets will stop accepting Visa cards as payment at 21 stores and five fuel centers in Central and Northern California as of August 14. Further, parent company Kroger may expand the payment ban signaling that retailers are prepared to fight over the $90 billion the industry pays in swipe fees each year.
"It's pretty clear we need to move down this path, and if we have to expand that beyond Foods Co., we're prepared to take that step," Kroger spokesman Chris Hjelm said in an interview. When the amount retailers pay in card fees "gets out of alignment, as we believe it is now, we don't believe we have a choice but to use whatever mechanism possible to get it back in alignment."
"Visa's rates and fees are among the highest of any credit card brand," Foods Co. said in a statement. "The savings will be passed along to Foods Co. customers in the form of low everyday prices on the items shoppers purchase most."
Foods Co shoppers will be able to keep using Visa debit cards, as well as cash, checks, SNAP, and MasterCard, American Express and Discover credit cards as forms of payment.
"Our customers consistently tell us that one of the most important factors in choosing Foods Co as their supermarket of choice is our low prices," noted Bryan Kaltenbach, Foods Co's president. "At Foods Co, we are committed to saving our customers money. Today's decision will help Foods Co continue to deliver great value to our customers with low prices, fresh products and friendly service."
Added Kaltenbach: "We realize this will be a change for some customers, but we believe this change will benefit all our customers by allowing our Foods Co stores to continue to offer the things our customers value most, including our low prices, fresh produce and services more than payment type."
Visa said it was "disappointed at Kroger's decision to stop accepting Visa credit cards at its Foods Co. stores," in a statement. "When consumer choice is limited, nobody wins. Our goal is to protect the interests of our cardholders to ensure they can use their Visa credit cards wherever they shop. Visa remains committed to working with Kroger to reach a reasonable solution."
"The battle over credit card swipe fees has been brewing for some time, and this move by Kroger is a clear sign that some retailers are ready to escalate," said Matt Schulz, chief industry analyst at CompareCards. "There's a ton of money at stake on both sides, but there's also risk for retailers. If they no longer accept Visa credit cards, they could drive customers away over an issue that very few Americans care about."
"It's a gamble for Kroger. The average consumer doesn't know anything about swipe fees. All they would know is that their favorite grocery store no longer accepts their favorite credit card. That certainly seems like it could cost them some business, but that clearly is a gamble that Kroger and others are willing to take."
Kroger's announcement followed Walmart's decision last week to abandon Synchrony Financial and instead partner with Capital One, marking the end of Synchrony and Walmart's nearly 20-year long partnership.