Will Click & Collect Take Off this Holiday Season?
Get great content like this right in your inbox.
Subscribe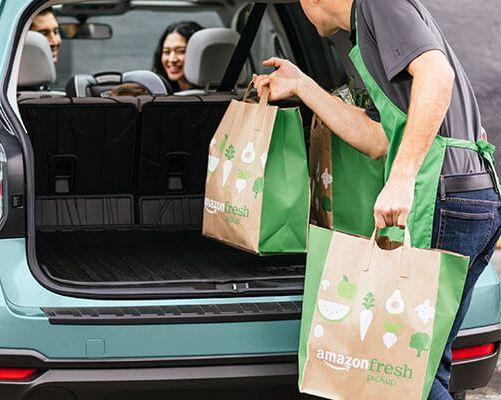 Despite the rest of the world's rapid adoption of new purchase channels, US audiences are still lagging behind. The result of this is a mere 1.5% share of consumer packaged goods (CPG) sales for e-commerce in the US.
But there is hope for strong e-commerce growth in the US in the near future. Retailers are investing heavily in the Click & Collect model of e-commerce service (aka "buy online, pick up in store," or BOPUS). Click & Collect is growing most quickly in the grocery sector, as demonstrated by Walmart's recent announcement that it will double the number of stores that offer online grocery pickup to 1000.
US Retailers appear to be seeking to emulate successes in the UK and France, where Click & Collect models are more mature, leading to e-commerce shares of CPG of 7.3% and 5.5% of total sales, respectively.
While the US is just beginning to scratch the surface of Click & Collect adoption, that willingness is growing – and the Holiday season represents an opportunity to bring the model to the mainstream. Nearly a third of US shoppers utilized Click & Collect services during the 2016 Holiday season, and 95% of those shoppers said they'd use the service again in 2017.
In the U.S., online brands and retailers look to the holidays as the final push to reach revenue goals. The pressure to perform is high. One misfortunate could alter a company's entire fiscal forecast. So the 2017 Holidays will be a critical coming-out party for retailers looking to showcase their Click & Collect capabilities.
------------------------------------------------------------------------------------------------------------------------
Logistics, Supply Chain, and Fulfillment are the backbone of retail. Retailers can discover more on this at NRF 2018 on Tuesday, January 16th from 3-5 pm during the EXPO Tour: "Logistics, merchandising, supply chain & fulfillment." During this program attendees will be exposed to updated solutions for supply chain, fulfillment and storage and distribution.
------------------------------------------------------------------------------------------------------------------------
What do shoppers want?
Shoppers want convenience, they want selection, and they want immediate gratification. In addition, holiday shoppers want the peace of mind that comes with knowing that their holiday shopping is done – with everyone on their list taken care of.
One of the most powerful things about the Click & Collect model is that it requires less of a change to existing shopping behaviors – vs. home delivery. While home delivery requires that shoppers be at home to receive goods – often at a pre-determined time – Click & Collect fits neatly into shoppers' existing routines. Since shoppers regularly visit physical stores as part of their routines, Click & Collect simply makes those visits more efficient.
Furthermore (and especially important for holiday shoppers) Click & Collect allows shoppers to get their holiday presents into their hands immediately. So shoppers aren't stressing out while waiting for goods to be delivered – and wondering if they'll be delivered on time.
What will it take for Retailers to Succeed?
One of the most important – and difficult – things for Click & Collect Retailers to get right is accurate inventory representation. Nothing burns a Click & Collect relationship more than allowing a shopper to complete a purchase only to tell them, when they get to the store, that it's actually out of stock.
In France, in order to solve the problem of accurate online inventory, some retailers have a completely separate inventory system dedicated to Click & Collect. The UK appears to have largely solved this problem as well, as only 15% of shoppers reported experiencing inventory problems.
Target & Walmart appear to have taken this advice to heart, developing their own supply chains dedicated to e-commerce. Kroger also appears to have solved the Click & Collect inventory problem to a large degree, as they are seeing great advocacy for their Clicklist service, especially among young mothers.
As retailers invest more in the Click & Collect model of e-commerce service, we're sure to see more strategies for this service unfold.
-Danny Silverman, head of Marketing at Clavis Insight