Is Your Email Service Provider What You Think It Is?
Get great content like this right in your inbox.
Subscribe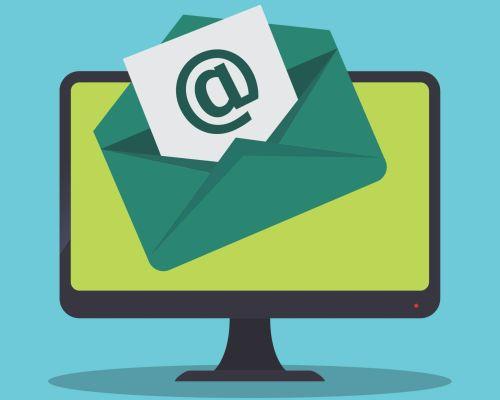 Every company needs an email service provider (ESP).  But if you think that having one means you've solved your email marketing program, think again.
The reason?  ESPs struggle when it comes to identifying website visitors when they're not logged in or haven't a traceable cookie.  In fact, if you visit the websites of top-rated ESPs, you'll notice that they do not make claims that they can.  And that's important, because it means you are not leveraging your ESP in the way you probably think you are.
Even compared to a few years ago, it's very difficult to identify customers online today.  Third-party cookies, still very popular, just aren't what they used to be.  Consumers are a lot more tech-savvy now, so they delete cookies often or have ad blockers set up on their browser.  Not too long ago, Apple announced that third-party cookies would only have a 24-hour life span on iOS devices.  It's become progressively harder for retailers to connect online activity back to their customer file in order to leverage their ESP in the way they think they're using it.
Perhaps the best way to see what that means in practice is through an example:  triggered cart abandonment emails.
Identification to the fore
For many retailers, triggered emails are their best performing series.  These are people who have already shown interest in a product.  Conversion rates are typically high, usually taking one to three touches, which means increased sales and revenue.
Most brands think they have cart abandonment covered through their ESP.  Practically all providers now have cart abandonment technology, and trumpet that fact on their websites. 
But let's say you have an anonymous visitor who, it turns out, is one of your customers.  They've opted in, and they've even bought from you in the past, but today they're on a new device, or perhaps they've deleted their cookies.  Your ESP, therefore, cannot know who this visitor is.  There's nothing for it to connect to.  And how can you trigger an email to someone you can't identify?  The opportunity is lost.
As I said, triggered emails deployed by cart abandonment brands have a high rate of success.  Retailers are often very happy with the results.  But in reality, they're probably only identifying 10% to 30% of their cart abandoners.  And this is where adding an identification resource, using verified, persistent identifiers and a robust identity graph, can be a crucial addition to your marketing arsenal.  Integrated to an ESP via an API, it makes more links from cookies and IDs back to the customer file, to make sure you send more and accurate abandonment emails.  
With the increased identification capabilities, it's like going from a small transistor radio to a modern surround sound system.  A 40% or 50% increase in triggered abandonment emails is not uncommon.  Some retailers see increases of 100% or more.  Combine that with the high conversion rate of abandonment emails, and the incremental sales and revenue can be impressive.
Wait, there's more
Keep in mind that I've only been talking about cart abandonment.  What if you could send individualized emails to shoppers who browse your website, perhaps those who reach a category page at minimum, but do not add any items to their cart?  Or if you could greet an email respondent with truly relevant lightbox content when they go to your home page? 
Customers don't want you to waste their time with generic offers or irrelevant messages.  On the other hand, they are willing to show loyalty to a retailer who "gets it" when it comes to personalization.  And accurate, persistent identification is the best, most lucrative way to do it.
Bob Gaito is CEO of Albany, New York-based 4Cite, the first and only full-service People-Based Identification and Insights provider with a proprietary Data Network that maximizes the identification of previously unidentifiable customers, enabling retailers to more effectively acquire, retain and reactivate customers to influence purchasing decisions, drive brand loyalty and increase revenues. For more information, visit www.4cite.com.