Is Your End Game Beer or Laundry Detergent?
Get great content like this right in your inbox.
Subscribe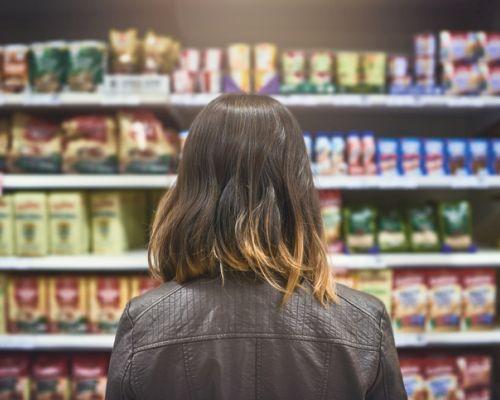 By the title, you may be wondering what beer and laundry detergent have in common. For many supermarkets, decisions as diverse as where to place beer or laundry detergent are daily tasks when it comes to merchandising in coveted high traffic areas, such as endcaps. A typical large grocery retail location might have anywhere from 60,000 to 300,000 SKUs, and only 36 endcaps. Knowing how to pair and price items to impact sales and margins often changes week to week – even day to day. Considering that 62% of grocery store purchases are unplanned, and that being on an endcap gives an item a 93 percent increase in exposure (POPAI Mass Merchant Survey), this leaves a massive opportunity for profit—or loss.
To help retailers solve the questions of 'what,' 'where' and 'when,' Oracle teamed up with the University of South Carolina (USC) to show how first and third-party data, coupled with predictive modeling, can take the guesswork out of assortment promotional strategies to increase sales and margins.
For the study, Oracle and USC evaluated a large data set from a New England grocer as well as from a third-party source. The team narrowed the information down to 500,000 observed transactions to pull consumption patterns.
The choice came down to two categories – beer and laundry detergent. While not exactly a simple problem, it broke the myriad SKUs down to a manageable decision. With these two items in mind, Oracle and USC were able to glean important takeaways for retailers.
Don't Miss the Opportunity
Endcap displays offer enormous selling potential through their ability to place an item in front of a customer who may have never seen it before or would not have thought to pick it up. Knowing that, promotional display space on endcaps is too important to leave to intuition or historical performance alone – it's worth putting some organizational resources and decision science behind this choice.
Go Big Picture
An individual store or chain likely doesn't have the data to adequately solve this problem. Even if you looked at a whole grocery chain's transaction records, you wouldn't be able to measure the lift of having any given 36 out of 300,000 SKUs on an endcap. You simply need more mass when it comes to data. In the case of this study, additional data was sourced from Information Resource, Inc., which captured transaction data from all over the country.
Tech ROI
Optimizing endcap performance is mission-critical given the scarcity and value of the space. Applying data analytics offers significant profit opportunities and allows grocers to pinpoint exactly which item, down to the SKU level, will deliver the best return.
I'm sure you're wondering what happened in the case of the New England grocer – beer or detergent? Spoiler: using the three key takeaways above, we discovered that beer was the right choice for an outer aisle endcap display, and a very specific seasonal, craft beer delivered a 32% lift in sales on average. Let's say 'cheers' to higher margins all around. Click here to learn more about the study.
-Troy Parent has over 18 years of software development experience. In his current role at Oracle, he oversees the development for the Retail Science and Analytic Platform, Retail User Experience and the Retail Application Platform.