Zumiez's Gets Personalization and Localization Right
Get great content like this right in your inbox.
Subscribe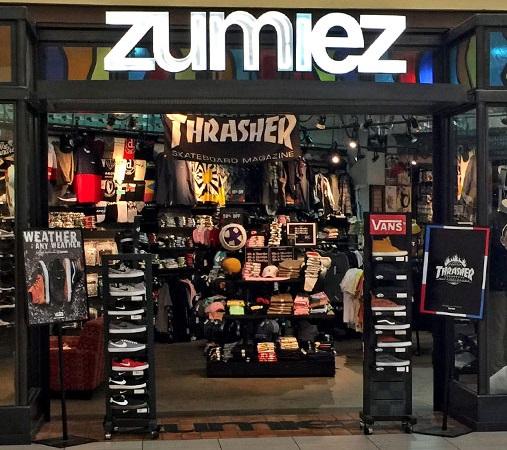 Zumiez continues to grow sales and beat revenue projections thanks to its ability to personalize its assortment and customer experience at the local level.
In Q3 the retailer grew its comp sales by 7.9% nearly doubling the low-end of its guidance prediction of 4% to 6% year-over-year growth. The stellar results marks the fifth consecutive quarter Zumiez has seen its comp sales increase. The momentum is continuing into the always-critical fourth quarter as comp sales showed a 7.8% bump for the month of November.
While much of the mall-based apparel market is suffering though a slowdown, Zumiez is growing, thanks to its commitment to providing a differentiated customer experience at the localized level.
"We continue to separate ourselves from the competition with our unique culture and brand at the center to meet increasing demand of today's consumer while maintaining the flexibility to continually adapt the future of market place changes," CEO Rick Brooks said on a recent earnings call with analysts. "We're confident that the investments we have made and we will continue to make in key areas including working with emerging brands, planning and allocation, logistics, enhancing our sales channel and most importantly our people will further strengthen our competitive dynamics and support long-term profitable growth."
Three key areas where Zumiez is investing to set itself apart in the highly-competitive Millennial market is in the areas of omnichannel, personalized assortment and localized fulfillment. Below is a quick look at the retailer's approach to these critical capabilities.
Omnichannel
While Zumiez is the epitome of an omnichannel retailer, working tirelessly to blur the distinction between physical and digital retailing, its senior management is moving away from the term itself. Like many in the industry, Zumiez has grown tired of the term and no longer feels it accurately reflects its business model.  
"I don't really like to talk about differences between channels," said Brooks. "In fact, I'm not even sure I like the word omnichannel anymore. I actually prefer integrated retailer as a way of thinking about what we're doing as a model.
"We made great progress over the last six and seven years of building this integrated model to serve customers. This is a model that has changed absolutely, every aspect our business from how we micro-sort locations and trade areas to how we think about sales teams. We don't think about a web sales team any more, we don't think about a stores sales team anymore, we think about our integrated sales team and how we're serving customers and how they work together to do that."
Unique Assortment
A key tenant of Zumiez's integrated model is providing its customer base a unique, on trend, localized assortment, with a focus on emerging brands. This year alone the Millennial apparel and accessories retailer added over 100 new brands to its continually evolving assortment.
"We can take emerging brands and over a period of years a number of those brands become growth brands for us and growth drivers," said Brooks. "This is one thing that is unique to our model. No one works with emerging brands as effectively as our team. We've been doing it literally for decades.
"Our results underscore our ability to drive customers with authentic and differentiated product assortments that appeal to the individual taste across multiple lifestyle categories and deliver a great shopping experience regardless of where and when they choose to engage with us."
Localized Fulfillment
Another key initiative that is intertwined with its localized assortment approach is Zumiez's localized fulfillment initiative. The brand fulfills online orders from the store, with a focus on delivering from a local site whenever possible. By doing so, the retailer is able to build strong bonds with its local customer base and facilitate lasting relationships between its stores and the local shopping base.
"We're doing localized fulfillment," said CFO Chris Work. "We are fulfilling closer to the customer and we're really able to leverage our store system to help perform that task and get it to the customer sooner."
Not only does Zumiez fulfill from the store, it does it at speed. In fact, over 95% of its digital orders are shipping same day. In addition, the retailer is enjoying a significant increase in sales thanks to its localized efforts. "We saw a meaningful increase in sales, but less packages," said Work. "Which ties to our continued effort to get the product mix right within each market place, meaning there's less split shipment, and we're able to provide a better customer experience overall."
To successful operate its localized fulfillment approach Zumiez not only needs a vast store infrastructure, but it must continue to reexamine the placement of its stores to meet consumer demand. The retailer opened a dozen new store in U.S. and Canada this year, bringing its North American store count to 659.