10 Best Retailer's for Customer Service 2019
Get great content like this right in your inbox.
Subscribe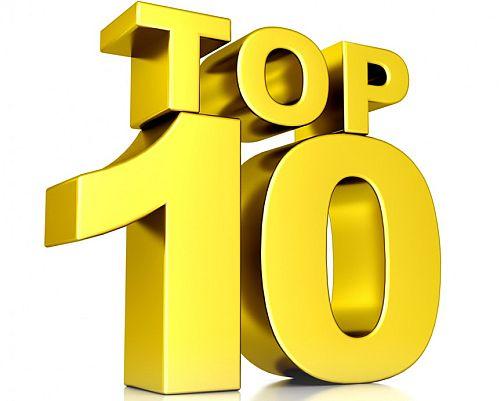 Customer service can transition shopping from merely a transaction into a retail experience. Whether that experience is good or bad depends on the level of service received and the relationship between the shopper and retail employee. To this end, Newsweek looked at which companies provide "America's Best Customer Service 2019."
"As we examined the larger, impersonal forces that are transforming retail, it seemed like a good time to recognize a more personal factor in business success: the ways in which many companies nurture their relationships with consumers," writes Nancy Cooper, global editor in chief.
Newsweek worked with Statista, a respected global research firm, to collect and analyze data across 141 retail categories. The compiled rankings reveal the best customer-service companies.
"Newsweek has always been committed to deep reporting about American workers, both the challenges they face and the transformations they achieve," continues Cooper. "This new story builds on our legacy of authoritative coverage."
For the purposes of this article, we broke out the top scoring retailers across all brick-and-mortar and online categories. The below list excludes all services categories, and the "catering, restaurants and leisure" category. The following is a list of the 10 Best Retailer's for Customer Service in America 2019: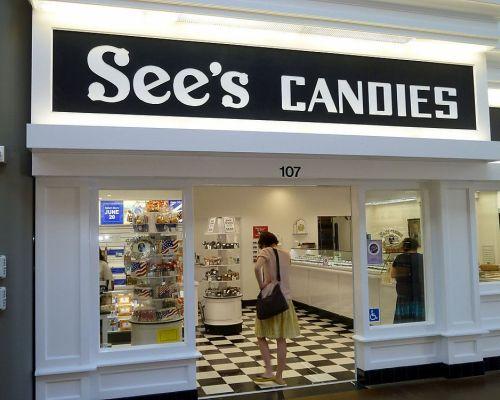 For over 95 years, See's Candies has been dedicated to never compromising on the best tasting, highest quality ingredients. The candy retailer has grown from one shop opened in 1921 to over 200 shops across America, plus an online store, which debuted in 1995. After Mary See's husband passed away in 1919, her son Charles suggested that she move to California with him and his wife. There, Charles planned to start his own candy company, selling sweets made from his mother's recipes. They settled in Pasadena, CA, where Mary made candy in the home's black-and-white kitchen. When Charles opened the first See's Candies shop in Los Angeles, he chose the now-iconic checkerboard theme inspired by this kitchen.
The first See's shop was a place where employees were treated like family and customers were warmly greeted with a free sample. Charles's innovative bulk-rate candy buying program kept See's afloat through difficult years, and the concept lives on in the company's modern Quantity Discount program. In 1928, Motorcycle delivery service started in LA when Hugh Fry, a shipping clerk, would don a chauffeur's uniform and hop on a customized Harley to deliver See's around town. In 1972, See's Candies became part of the Berkshire Hathaway family when Warren Buffett and Charlie Munger purchased the company. 
In 2017, See's Candies rank on Indeed's list of the "Top 25 Best Places to Work" in the San Francisco Bay Area. Determined by the quality of star ratings left by reviewers, See's earned a spot in the top five among the best Bay Area companies.
2. Justice

 (9.24)
Justice, a division of Ascena Retail Group, Inc., is the largest tween specialty retailer in the world. The retailer provides apparel merchandise and accessories for tween girls, ages 7-14. Justice operates over 1,000 stores throughout the U.S. and Canada, along with an international presence in Asia, Mexico, Latin America, and the Middle East. It also offers fashions to tween girls through an e-commerce site.
The retailer's Justice mobile app is a free social app that encourages girls to express themselves, find inspiration from Girls with Heart Ambassadors and Justice stylists, create and share posts or "wishlists," and get a behind-the-scenes look at all things #LiveJustice. The company also offers a Club Justice rewards program and private label credit card.
Employees enjoy benefits such as wellness classes, financial planning, and summer Fridays, just to name a few. Justice also says it promotes "work/life balance through engaging associate activities, large-scale events, and associate recognition programs that reflect our culture of appreciation."
3. Lands' End

 (9.18)
In 1963, Gary Comer and four friends opened Lands' End in a basement office on Chicago's Elston Avenue. Launched as a mail-order operation for yachting gear' orders shipped within two days. Comer instituted the company's now-famous return policy: "If you're not satisfied with any item' simply return it to us at any time for an exchange or refund of its purchase price."
By 1977' the apparel retailer was a million-dollar business. By the 1980s' Lands' End was headquartered in Dodgeville' WI, and within 10 years' Comer had built a multimillion-dollar employee fitness center that would eventually offer dozens of wellness programs' an on-site medical clinic' day care and recreational activities.
In September 2013, Lands' End launched a global extension of its core e-commerce platform, allowing international customers to view pricing and place orders in 60 local currencies. Today, Land's End offers several customer services, including gift boxes, personalization and free cuffing or hemming on pants. The company will even send shoppers a free fabric swatch to help with purchase decisions.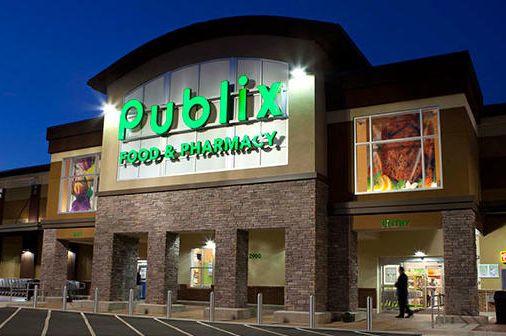 4. Publix

 (9.07)
Publix was founded in 1930 in Winter Haven, FL, by George W. Jenkins and today is the largest employee-owned grocery chain in the U.S. There are 1,214 store locations and nine distribution centers. Publix continues to be ranked among the best companies in the grocery industry. It has been one of Fortune magazine's "100 Best Companies To Work For" since the list's inception and a BusinessWeek Top 25 Customer Service champ. In addition, Publix has been recognized for its sustainability efforts and community involvement.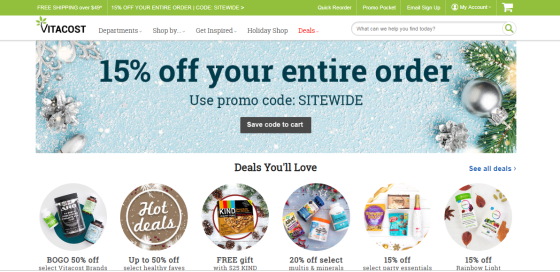 5. Vitacost

 (9.04)
Sports and fitness nutrition online retailer Vitacost carries over 45,000 different healthy products from more than 2,500 brands. In 2014, supermarket chain Kroger Co. purchased Vitacost.com Inc. for $237.7 million.
The company offers online customer service chat and promises to reply to emails within 24 hours. It also offers free shipping on orders over $49 and $4.99 shipping on lower U.S. orders. The retailer promises, "Love your shopping experience or we'll make things right," and offers free returns for all domestic orders within 60 days of purchase.
6. Avon

 (9.02)
7. Converse

 (8.99)
8. M·A·C

 (8.97)
9. ShopRite (8.95)
10. Trader Joe's; kate spade

; Clinique (all rank 8.94)