2018's Tech MVP: Location-Based Services
Get great content like this right in your inbox.
Subscribe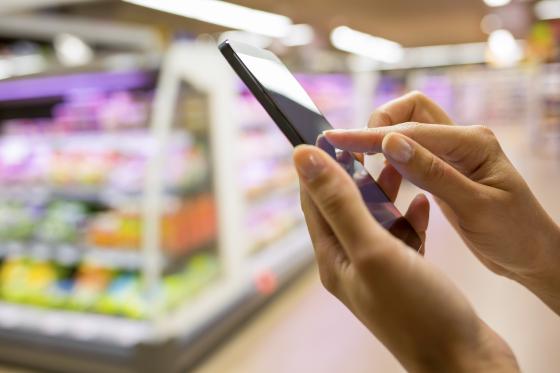 As the industry continues honing experience-driven models, optimizing operations and cutting costs, location-based services will prove retail's most valuable technology in 2018 for getting it all done. To help your organization evaluate the options, let's take a closer look at how these three important features address experience and operational needs.
Feature #1: Navigation + Finding an Associate
Providing map-enabled navigation on your mobile app is a good start. More innovative solutions also include the latest assistance feature, also known as find-a-friend.
Customer Experience: Suppose a couple is shopping for a baby crib and, after navigating to the merchandise with your app, they have questions. Again consulting your app, they visualize nearby associates and click on one of them to send a pre-defined text. If the associate is occupied, they can reply with a pre-defined text that includes an availability estimate and suggests the customer continue shopping as the associate will come to them.
Operational Effectiveness: With location-based services, all employees – including minimally-trained seasonal workers – can quickly assist customers or restock goods, minimizing two perennial productivity drains. When an associate needs help, find-a-friend works the same way for them. Reducing these types of frictions can also significantly lower employee frustration, leading to less turnover and improved brand affinity. Moving forward, location awareness will be key to other innovations, such as deploying bots for shelf scanning.
Feature #2: Asset Tracking
The latest location-based solutions offer specialized sensors for tracking high-value items and inventory, ranging from carts and ladders to POS devices and pallets of goods.
Customer Experience: When customers encounter an empty merchandise slots, they frequently consult an associate and learn the item just arrived. Then, your associate walks the length of the store, where they're confronted with several possible pallets. Equipping pallets with an asset tracking sensor enables associates to pull up a goods list for each pallet and retrieve the wanted item, rather than returning to the customer a dozen minutes later empty handed.
Operational Effectiveness: In addition to the productivity implications of the forgoing, other scenarios include locating a ladder to retrieve merchandise for customers or receiving automated alerts when shopping carts become scattered around the parking lot, impeding traffic. For inventory control, consulting a pallet's item list by scanning its asset tracking sensor can help with governance at the warehouse and in your stores.
Feature #3: Advanced Analytics
The most sophisticated location-based solutions offer a wide range of advanced analytics.
Customer Experiences: By providing visualizations, dwell times and other metrics, analytics can tell you whether temporary displays are attracting purchases, or are an annoying traffic impediment, so you can take appropriate action.
Operational Effectiveness: Clearly, the faster an underperforming display gets remediated, the faster sales get made. Longer term, visualizing what works best, in which locations and at what time of year, can help you replicate successes to maximize daily and seasonal sales.
Beyond these applications, location-based services can offer many more benefits. In addition to staying competitive today, deploying such infrastructure will reap rewards as innovations evolve for years to come. To put it another way: it's time to invest or risk being left behind.
Michael Brewer is the Product Marketing Manager for Retail Solutions at Aruba a Hewlett Packard Enterprise company. Michael holds CWNA and Six Sigma certifications. Prior to joining Aruba, he held senior network engineering and related positions at AT&T Wi-Fi Services and Hilton Worldwide.