11/20/2017
5 Retailers With the Best Customer Experience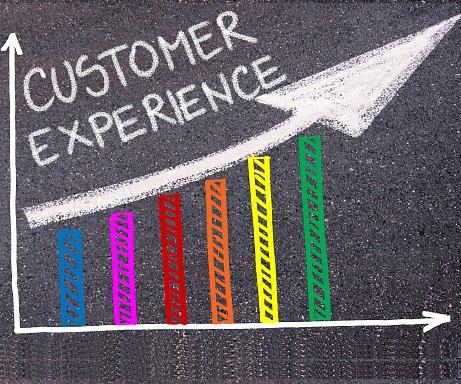 In today's highly competitive retail landscape only those retailers that provide an engaging and memorable customer experience can thrive. Gone are the days of stack them high, and let them fly — modern retailers need to connect with shoppers on more than just a product level. Customers need to feel good about shopping at a retailer or they are unlikely to continue to do so.
To uncover which retailers provide shoppers with the best customer experience, and in turn have the greatest chance for continued success in the customer-centric age, Forrester surveyed over 118,000 U.S. adult consumers for its annual "Customer Experience Index."
The index examined six key factors of the customer experience to build its exclusive list of customer experience leaders: effectiveness, the experience delivers value to customers; ease, ability to gain value from the experience; emotion, customers feel good about their experience; retention, likelihood of keeping existing business; enrichment, likelihood of buying additional products and services; and advocacy, likelihood of recommending the retailer to others.
The entire ranking is available here. A quick look at the five retailers that claimed the top positions on Forrester's coveted list is below.
Petsmart. The pet supplies business is a multi-billion-dollar industry, and the segment's largest retailer continues to expand its offerings to connect with its pet-crazed shopper base. The retailer has built a loyal customer base thanks in no small part to its ability to build a community. Whether it is pet adoption days to doggie day camps, the retailer gives its customers what they demand. Petsmart latest innovation is its Groomery concept stores, which focus exclusively on pet grooming services. In addition, the retailer has rolled out Pinnacle Pet Nutrition store-within-a-store sections at all its new locations.
Nordstrom. Nordstrom has been on a tech-spending spree, investing in all corners of the enterprise, especially customer engagement to get a leg up on the competition in the highly competitive and struggling department store market. Nordstrom recently announced that it is spending more than half of a billion dollars on technology as it continues to embrace the cloud. The five area's the retailer has earmarked for serious investment to improve the shopper experience are: 24-hour buy online, pick-up in-store; reserve online and try on in-store; supply chain; and Nordstrom Local.
Hallmark Cards. Hallmark stores are much more than just cards. Customers can get greeting cards almost anywhere, gas stations, pharmacies, supermarkets, etc., forcing Hallmark to pivot its focus to arts and crafts. The retailer competes with AC Moore and Michaels for the highly lucrative craft market, and has built a strong following thanks to its unique craft assortment and ornament selection.
Neiman Marcus. Neiman Marcus has long been known as a customer experience leader, treating its high-end shoppers to a personalized in-store experience built on long-standing relationships between customers and associates. While the old way of doing business has served the iconic brand well, Neiman Marcus has not been adverse to change and has gone all in on the digital experience, transitioning its traditional customer-first service model to the digital age. To help ensure customers receive the service they desire, Neiman Marcus is investing heavily in shopper analytics to predict and meet shopper demand and supercharge the customer experience.
Hobby Lobby. Although the Christian-owned craft store has come under fire for its stance on birth control, maternity leave, and overtime pay it continues to gather high marks from its customer base, earning a spot on Forrester's list for the second year in a row.