5 Ways to Improve the Front-End Shopping Experience
Get great content like this right in your inbox.
Subscribe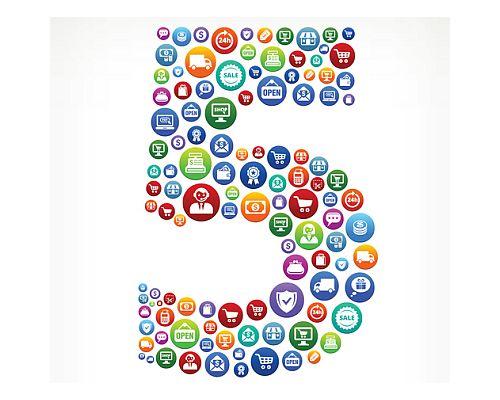 Consumer expectations for a seamless, digital shopping experience are at an all-time high, and many brick and mortar retailers have been slow to adopt and integrate new and emerging technologies. The result? Over 7,000 physical store closures in 2017 with an expected 1,000 U.S. retail locations per month to close in 2018 – numbers that are shocking, to say the least.
The next year is going to be 'make or break' for many establishments. While a variety of factors contribute to the overall success of retailers, embracing technology as the agent of change for a digital transformation of their business, and ultimately a superior customer experience, will be essential.
Real-time shopping analytics
Businesses have access to a plethora of customer information that, if collected and analyzed properly, can help provide a customized shopping experience and satisfy customer needs. Collecting data through in-store point of sale (POS) applications enables retailers to build a rich profile of each customer, enabling a deeper level of understanding for purchasing patterns and preferences through which custom marketing and positioning can be deployed within the store, on mobile devices and through online in-store experiences.
Customer-centric applications
Personalizing the customer experience and keeping customers engaged will be paramount to developing customer loyalty, and can be achieved through the deployment of personal assistants and digital personal shoppers. These types of applications help to develop a truly customized experience by interpreting user behavior and patterns to present products that satisfy the preferences of consumers. Personalized apps also help provide purchase recommendations based on consumer insights and eliminate "cart abandonment" rates, thereby improving sales efficiency.
Augmented reality
Technologies like augmented reality (AR) can be a competitive differentiator for retailers. Applications that provide an AR experience empower customers to make informed buying decisions. For example, if a customer is planning a bathroom remodel and needs help visualizing potential new fixtures, flooring or even paint, AR apps can deliver a first-hand look at the presentation. Retailers can then boast a far more informed customer experience resulting in high satisfaction and a collection of invaluable purchasing data throughout the process.
Mobile POS (MPOS) technology
The deployment of applications that address the POS can be massively beneficial for external customers and employees. MPOS applications have the ability to transform the retail experience by removing an incredible amount of friction from the buying process. They can make the purchase much more efficient, allow employees to more actively engage the customer by removing the tether to the cash register and effectively track inventory.
Network resiliency
All the technologies and applications discussed will be immensely advantageous for retailers hoping to transform the customer experience. However, this hinges on the ability of a store's network. Handling the deployment of applications, ensuring performance during spikes in customer activity, delivering available and high performance Wi-Fi for customers and employees and ensuring a real-time and seamless experience are all dependent on a modernized network.
With a strong network infrastructure, retailers can embark on digital transformation and deliver a superior digital shopping experience.
-Bruce Miller, Vice President, Product Marketing, Xirrus