04/17/2019
6,000 Stores Have Closed This Year, More Than All of 2018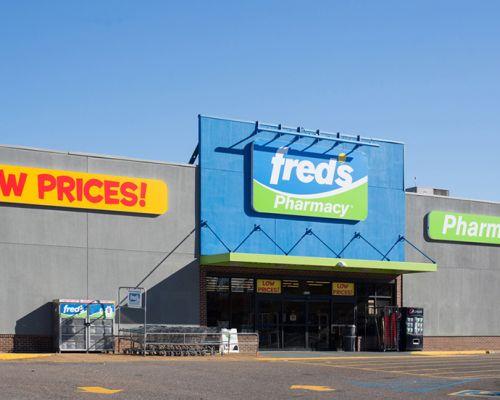 So far this year, US retailers have announced 5,994 store closures compared to 5,864 closures in all of 2018, an April report from Coresight Research claims.
Fred's just announced plans to shut 159 stores by the end of May. After the stores close the pharmacy retailer will have 398 stores still open.
"After a careful review, we have made the decision to rationalize our footprint by closing underperforming stores, with a particular focus on locations with shorter duration leases," said Fred's Joseph Anto, who was appointed CEO in February after seriving as interim CEO since April 2018. "Most of these stores have near-term lease expirations and limited remaining lease obligations."
Fred's, which opened in 1947, is also continuing try to find a buyer for its remaining pharmacy assets that are considered non-core. Last year, Walgreens acquired the pharmacy patient prescription files and related pharmacy inventory of 179 Fred's stores located across 10 Southeastern states.
Additional closures recently announced include Signet Jewelers Limited, which said in April it expects to close more than 150 stores in its Fiscal 2020. Bed Bath & Beyond also just announced it's closing "a minimum" of 40 stores, as it shifts focus to open 15 new Next Generation Lab stores, allowing the retailer to test assortments and visual merchandising to reimagine the in-store experience.
After 44 years, fast-fashion retailer Charlotte Russe announced in March it was closing all of the company's remaining 416 store locations. Payless announced in February it was closing all of its 2,500 stores in North America.
"For a long time, companies have talked about the squeeze in the middle of retail, but then you see the closure of a Payless," John Mercer, a senior analyst at Coresight, told The New York Times. "There's just so much choice now that it's not so much always the middle."
According to another report released by UBS this month, analysts predict that e-commerce penetration is set to rise to 25% by 2026, up from its current position at 16% of total retail sales. The report claimed if that happens, around 75,000 retail stores will have to close over the next seven years, excluding food.
"We calculate that for every 100 bp increase in e-commerce penetration, 8,000 - 8,500 retail establishments would need to close in order to maintain a 2% increase in sales per store (to cover rising costs such as wages)," the report states.
However, Greg Buzek, the Founder and President of IHL Group, commented where the research falls short is that "it relies on math almost exclusively at the exclusion of existing retail trends, with an inherent bias towards online trends as the primary and preferred future of retail."
Store Openings
Despite reports of closings, some retailers are still opening locations. US retailers have announced 2,641 store openings so far this year according to Coresight.This compares 3,239 openings for the full year 2018.
Apparel retailer Levi Strauss & Co., for example, plans to open 100 stores in its fiscal year 2019 that ends in November. The expansion includes 16 new stores it already opened in its first quarter 2019.  The company had 70 more company-operated stores in total at the end of the quarter than it did a year prior.
While many retailers continue to struggle, the retail winners continue to make smart new investments and open new stores. These include:
Dollar General – plans to open 900 new stores in 2019, which increase its store count to more than 16,000.
Dollar Tree – opened 443 new stores last year and plans to open 550 new stores in 2019.
Ulta Beauty – opened 95 new stores last year and plans to open 80 more in 2019.
Target – opened 24 small stores last year and plans to open 23 more in 2019.
BJ's Wholesale Club – has announced plans to add 15-20 in the next five years.
"There are many great success stories in retail today and most would not occur without making big, smart investments several years ago that are paying off today," writes Joe Skorupa in his blog post "Store Closures 2019: Another Record Year for Mass Extinction."
"Would Walmart, Target and Amazon still have had great years without a record number of competitors exiting the marketplace or crippling themselves through bankruptcy filings? Probably. However, it is also true that the success they achieved was augmented by the mass extinction of once-thriving retail brands."