7 Tools to Take Your Digital Marketing to the Next Level
Get great content like this right in your inbox.
Subscribe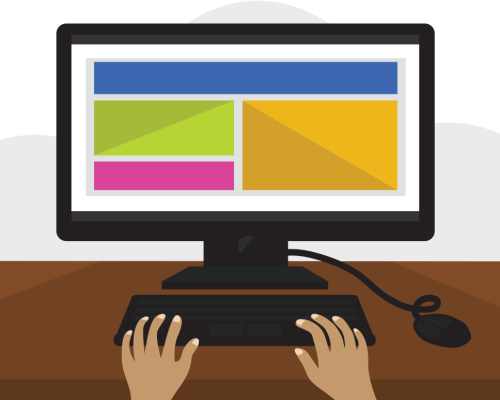 Are you a digital product marketer? Then it is the high time for you to take a break from Word Documents, Excel Spreadsheets, PowerPoint Presentations and Photoshop Mockups. These tools aim to provide help in getting your day-to-day work done, however, often you end up with inefficient results after using them.
Time to take a look at the seven tools that will take your digital marketing and product management efforts to the next level.
Project tracking tools
You no longer need to use Excel Spreadsheets to track projects. Tools such as Basecamp have specifically been designed for project tracking purposes. On the other hand, it is possible to coordinate teams and track projects effectively with the assistance of Slack. If the number of projects you have to manage are on a large scale, you can think about using Salesforce or JIRA.
Wireframe designing tools
You can use wireframe designing tools such as Mockingbird, Balsamiq and Invision. They provide you with the ability to design user interfaces in an effective manner.
You will get the opportunity to move around with your creativity while you are using them.
Product Information Management tools
Before you take a deep dive and figure out which product information management tools you need, you should have a clear understanding of what is a PIM. A PIM manages all essential information related to a product. They are able to automate the information tracking and management activities. Hence, you will get the opportunity to stay away from the hassle associated with information overload.
Sales Layer is for individuals who are dealing with product information management.
Roadmapping and workflow tools
When you are working hard to launch one product or campaing, you will need to track the roadmap as well. Roadmunk and Roadmap are two tools available in that kind of a situation. They help you to track the entire user journey in an effective manner and can be used as a SaaS.
Customer feedback tools
After the launch, you will come across the need to collect customer feedback. But you don't want to do it manually. Canny, TruckDuck and Survey Monkey are some tools available for the digital product marketers. You will be able to store all your customer feedback and manage them in an efficient manner. If you are looking for a more simplified solution or don't have a massive customer base, Google Forms can be a good option.
Marketing design tools
When you are working to enhance the visibility of your product, you will need to pay a lot of attention towards marketing campaign initiatives. Out of marketing campaign tools available for you to consider, landing pages have received a lot of attention. Unbounce and Instapage can be used to create the landing pages and you will get the need to enhance the visibility of your product through email marketing campaigns. Mailchimp is the ideal and affordable tool available for you to use, providing effective tracking and analysis.
Analytics tools
Finally, you are encouraged to take a look at analytics tools. They help you to complete your responsibilities as a product manager. As soon as you launch the product, you should go ahead and keep an eye on your analytics. You need to understand how many people view your product and how many people go ahead and touch it, try it , visit it and buy it. Google Analytics can be considered as a great option available for you to try. But if you are looking for a specific tool for product analysis, take a look at Kissmetrics, Mixpanel and Qualaroo.
-Álvaro Verdoy, CEO and co-founder of Sales Layer, the solution that helps companies to curate their product content.