06/21/2017
7 Ways Retailers Can Target Generation Z
Many say retail is changing, or that it's evolving too fast for retailers to keep up. But this is just a pixel of the digital transformation picture. The hard truth is shoppers are changing and Generation Z (everyone born after 1995) is giving us a glimpse into the near future of the retail revolution.
Of course, responding to the technology laden desires of post-Millennial shoppers requires understanding them, which can be especially difficult for retail brands that weren't born online. Yet tapping into this shopper set is undeniably important. Gen Z represents more than a quarter of the U.S. population and has an annual U.S. purchasing power of $44 billion, according to Think With Google's report "Generation Z: New Insights Into the Mobile-First Mindset of Teens."
To help target the next wave of shoppers, which are already here, RIS News has put together this list of seven retail technology tips to help retailers engage and connect with this important consumer segment.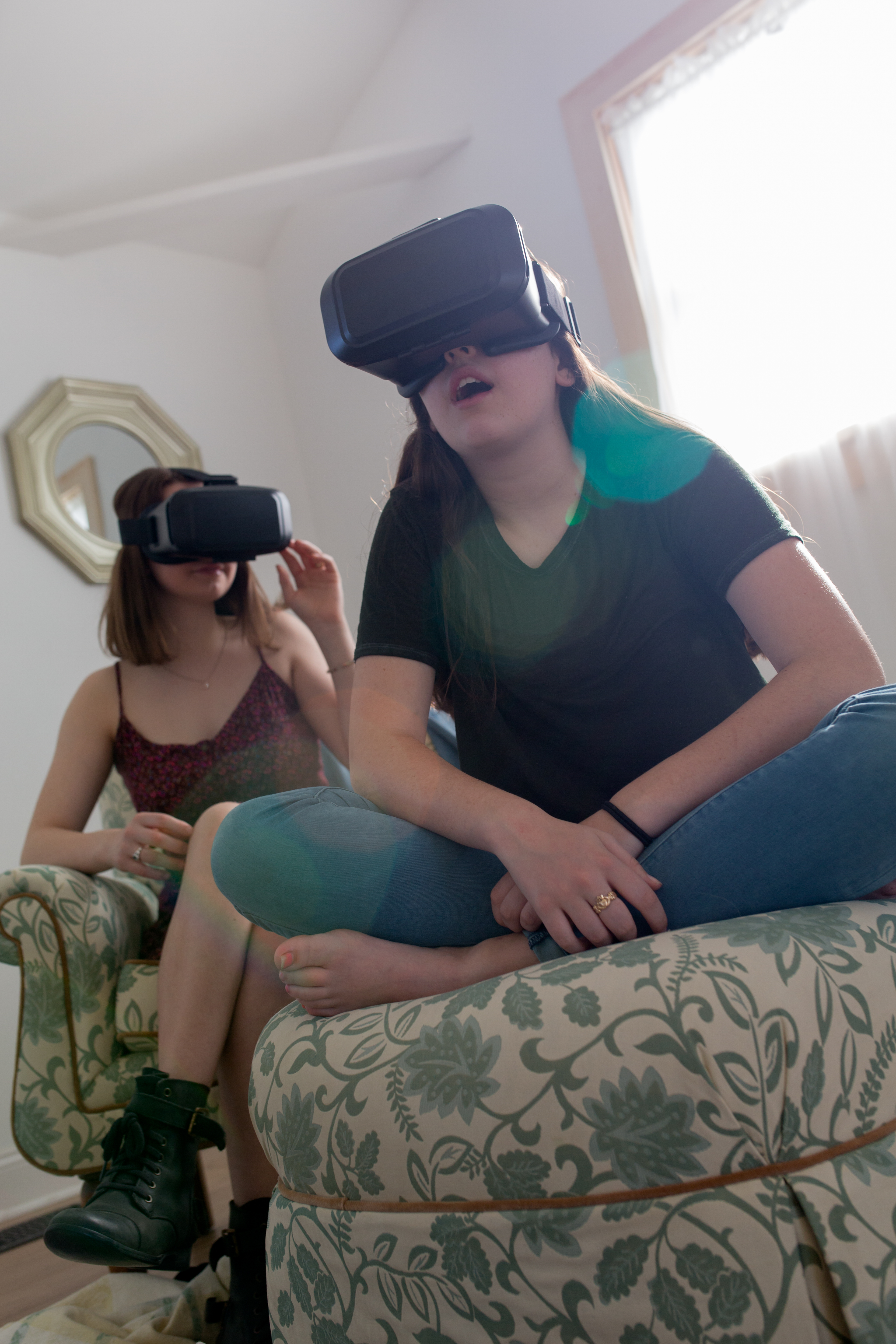 Push the Tech Envelope
Are you trying hard enough?
Gen Z shoppers are looking for more innovation, more disruption, more next-gen retailing. RIS News' soon-to-be-released "Shopper Insight 360" research report finds retailers are not pushing the inno­vation envelope hard enough.
A majority of Gen Z shoppers want grab-and-go stores (55%), virtual try-on for clothing and glasses (46%), in­teractive shoppable screens (50%), home delivery by Uber-like services (45%), order-only stores where products are only shipped to your home (41%), and in-home product order buttons (42%). And look to the sky, 39% want drone delivery, compared to just 26% of all shoppers.
Forrester's report "The State Of Consumers And Technology: Benchmark 2016, US" finds Gen Z shoppers are the most active mobile users and the generation most likely to stream video in a typical week (96%) and own a smartphone (84%). On a daily basis, 62% of Gen Z shoppers use Facebook, 31% use Snapchat, and 48% visit YouTube.
However, the report warns that Gen Zers are more likely than Gen Yers and Gen Xers to say that they actively try to avoid advertising across many mediums — including TV, magazines, newspapers, radio, in-store ads, e-mail, mobile, online, and direct mail. So how do you connect with these new shoppers?
Get in the Conversation (Speak Their Language)
Leverage the tools teens value most.
"Retailers need to make sure they have a presence on the social media platforms that Gen Z is using," advises Mark Mathews, VP, research development and industry analysis, National Retail Federation (NRF). "And make sure that they are actively responding to Gen Zers on social media since they are not as patient as previous generations in terms of waiting for a response."
These new shoppers are savvy when it comes to making purchase decisions. Forty percent of Gen Z shoppers frequently research items or compare prices on smartphones in stores compared with 34% of all shoppers, says the "Shopper Insight 360" report.
But if retailers are listening, this generation is talking. Gen Z consumers (40%) are more likely than millennials (35%) to provide feedback often or very often, via writing reviews on retailer websites, as well as offering feedback through Tweets or posts to Facebook and Snapchat, according to Accenture's report "Gen Z and Millennials Leaving Older Shoppers and Many Retailers In Their Digital Dust." NRF's study "Uniquely Gen Z" found 20% of Gen Zers shared product, restaurant, etc. reviews on social media in a month.
Michelle Fenstermaker, strategy director, Fitch, describes Gen Z's path to purchase as an "aspirational browse." She says they are "creating a scrapbook of the journey, so to speak, and finding out ways to broadcast their potential purchases just to get the options of others involved in the conversation before they make a purchase."
She advises retailers to be a part of the conversation and help facilitate that behavior.
"If they're in stores, or even if they're online, and they want to share their ideas of what they're purchasing, are we giving them the right tools and methods to be able to do that seamlessly?" she asks retailers.
"If a picture is worth a thousand words, Gen Z is the most talkative generation to ever walk the planet," says Zephrin Lasker, CEO and founder, ShopChat. "Emojis in particular hold a special kind of power for Gen Z, as they scratch teens' unending itch for expression and personalization."
Communicating more frequently in short bursts using images, emoji's, and videos, is one of the top five factors retailers should consider when talking to Gen Z, according to HRC Retail Advisory's study "The Emerging Generation Z Powerhouse."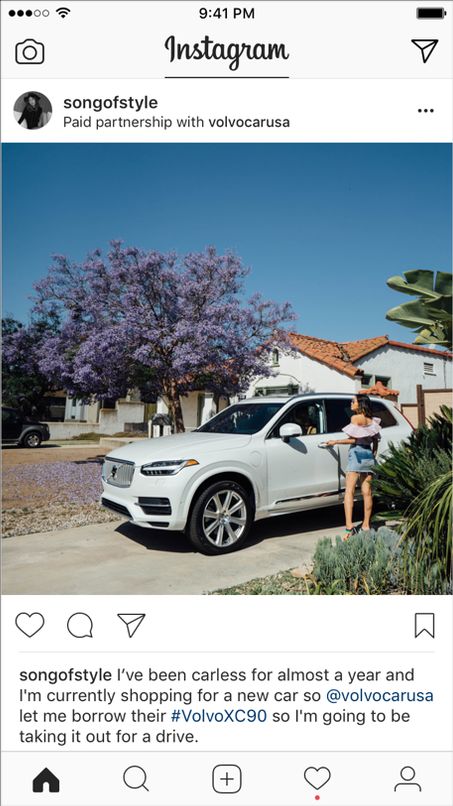 Connect Transparently
Utilize Influencers, but above all be transparent.
One way for retailers to connect with this generation is to align themselves with personalities they care about. NRF's Mathews advises that retailers "need to associate themselves with influencers that matter to their target audience or potentially consider things like having a presence at events/festivals that appeal to this generation. This is especially the case for brands that don't necessarily automatically resonate with younger audiences," he notes.
But be cautious of how transparent you are with your message. Influencers promoting products are required under truth-in-advertising rules to tell fans about their compensation, according to the U.S. Federal Trade Commission (FTC). Instagram, for example, recently started allowing people who are posting a picture to add a "paid partnership with" label that would appear above the picture.
"As more and more partnerships form on Instagram, it's important to ensure the community is able to easily recognize when someone they follow is paid to post content," the company said. "Not only is this level of transparency beneficial for our community, but it also gives creators and businesses the ability to track and share insights around a partnered post."
The FTC settled with retailer Lord & Taylor in 2016 over charges that the department store retailer paid 50 fashion "influencers" to post Instagram pictures of themselves wearing the same paisley dress, but failed to disclose they had given each influencer the dress, as well as thousands of dollars, in exchange for their endorsement.
"They need to ensure they are transparent in what they do and how they communicate with what is a very cyber savvy generation," says Mathews. "This is especially the case for how they use their data. Gen Z is very cautious with sharing their personal information and retailers need to explain the how's and why's when it comes to requesting personal information."
Retailers also need to be transparent when it comes to the company's core values and purpose.
"Our latest research reveals that consumers (and especially young consumers) are highly sensitive to social issues, are increasingly vocal about social issues in the context of brands, and are explicitly considering company values before making a purchase," says Anjali Lai, senior analyst, data insights, Forrester. "This indicates great risk for marketers attempting to win Gen Z consumers: young shoppers are demanding that companies expose everything from their labor conditions to manufacturing processes to sustainability commitments, and are threatening the brands that fail to embrace such radical transparency.
"This indicates great opportunity for marketers: companies can compete ― and differentiate themselves ― on the basis of values. Brands like Toms, and Patagonia are prime examples of this. And, Forrester's data proves that companies that embrace and act on their values are seven times more likely to be relevant to their customers and four times more likely to see profit growth in the next five years."
Hire Gen Z Workers
One sure way to understand Gen Z is to hire them.
Members of Generation Z "like to create collaborative content and experiment with new ideas, making them particularly suitable as co-creators for innovation to assist retailers in better understanding changing consumer needs and adjusting retail strategies to better reflect these needs," says
Kelsie Marian, Principal Research Analyst,
Gartner.
"For retailers, this means fostering certain types of collaborative initiatives," she writes in the report "Future of Experience: Tap Into Gen Z's Ethos to Revamp the Retail Workplace (April 2017)." "These not only create an environment enticing to work in, but also have been shown to mitigate turnover costs, while increasing revenue due to improved service levels. With the support of new technologies, retailers and other consumer-facing businesses must experiment with different forms of incentives, for example, in and around collaborative scheduling practices, gamification, rewards and training that promote transparency and improve knowledge and engagement."
Some retailers have already taken to hiring the next generation. McDonald's, which says more than half of the hires in its company-owned restaurants are between the ages of 16 to 24 years old, has turned to Snapchat to acquire new workers. Snapchat app users will encounter 10-second video ads of restaurant employees talking about the benefits of working at McDonald's. Viewers can then 'swipe up' to instantly visit the McDonald's career webpage in Snapchat and apply with a "Snaplication," a term coined by the fast food chain.
"One key way the company gets Gen Z's attention is by communicating with them as authentically as possible," says Apparel's Jessica Binns in the article "For ALDO Group, Global Growth Is All About Gen Z."
ALDO Group, for example, hired a standout 17-year-old photographer, Nico Young, from Santa Monica High School, to shoot its L.A.-based spring 2017 campaign, Call It Spring. "We worked with a Gen Zer to coach us on what Gen Zers really want," said ALDO Group senior vice president Nicholas Martire, adding that the brand plans to recruit local photographers for future campaigns.
Empower Workers With Tech
Help humans provide a seamless experience.
Generation Z still wants to shop in stores, but they also want to receive personalized service. "I think this generation will probably be, more so than Millennials, coming back to personal interactions," says Fitch's Fenstermaker.
IBM's IBV study of 15,000 Generation Z shoppers found despite living largely digital lives, 67% of Generation Z prefers to shop in a brick-and-mortar store all the time, with another 31% preferring to shop in-store sometimes.
"They are more difficult to wow," notes Fenstermaker. She says her company finds the best use of technology is to use digital to empower the human element to provide a seamless experience.
RIS News' "Shopper Insight 360" report finds that 47% of Gen Z shoppers choose helpful employees as the third highest ranked influence when shopping in a store compared to just 38% of overall shoppers.
"With Gen Z being so large and having such great purchasing power, I think that a lot of the technologies we see that will help retailers are within arming the employees with the right technology," Fenstermaker says. "And this means power in their hands."
She says the win is in being able to arm and empower associates, not provide self-service options. "It's not a self-service future, I don't believe," she says, also noting that giving employees an iPad to look up something the shopper could find themselves on their own phone isn't enough.
"People still crave stores. But they crave the right experiences in terms of making it more of a destination because we do not need to go to stores for anything. We don't. That's where I see technology really winning, is with the human element."
Keep Up With New Selling Channels
It's time to get your game on.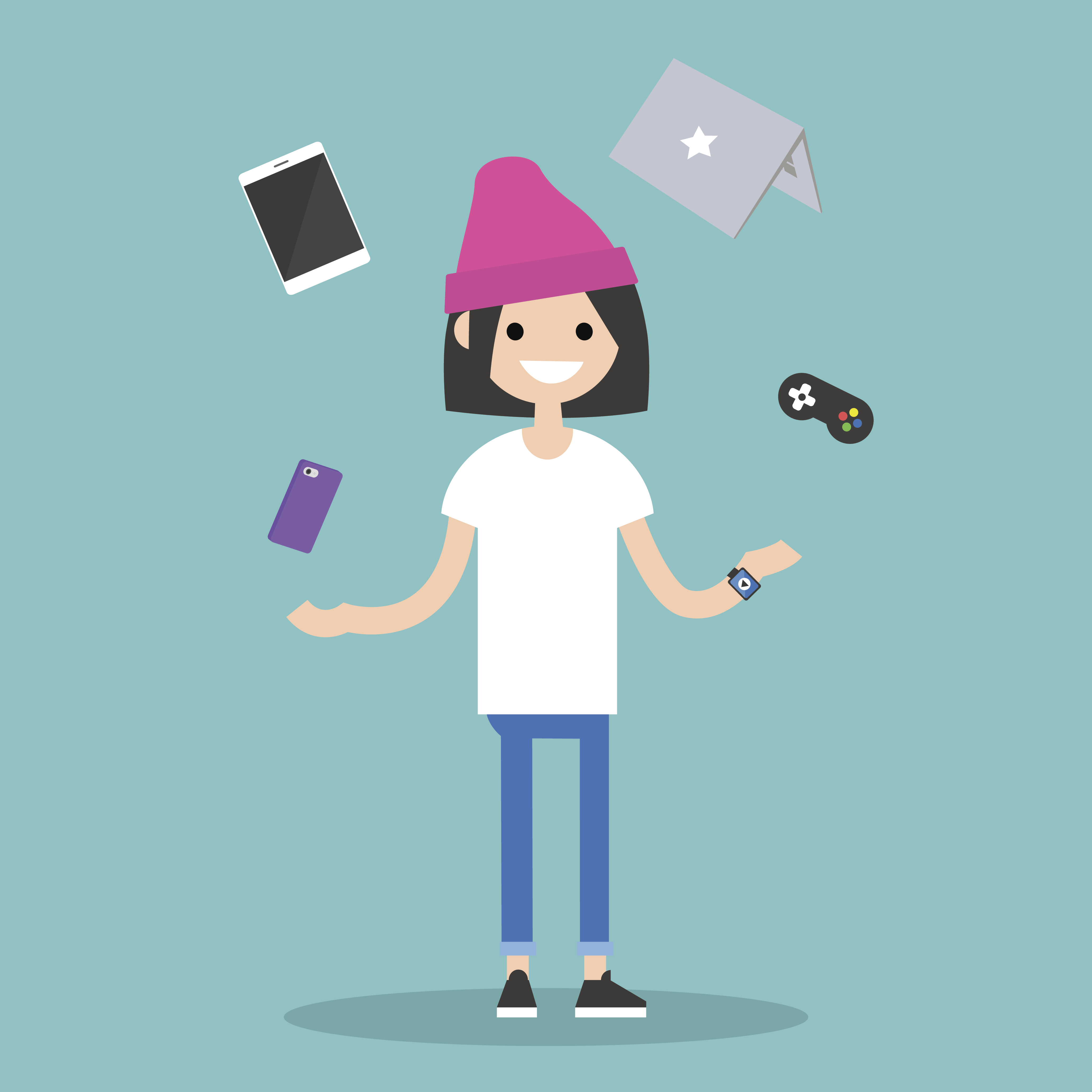 It almost seems too obvious to note Gen Z shoppers use mobile phones to shop, so a mobile strategy is a must. But the fact is 75% of all U.S. online adults use a smartphone, while 84% of Gen Z does, according to Forrester's "The State Of Consumers And Technology: Benchmark 2016, US report.
RIS News' "Shopper Insight 360" report finds Gen Z beats out all shoppers every time when it comes to shopping activities on a smartphone. For example, 79% of Gen Z use their mobile to look up store hours compared to 66% of all shoppers, 75% check the status of an order (compared to 62%) and 69% purchase a product from the website instead of a store (compared to 52%).
But it might surprise you to learn Gen Z shoppers (30%) prefer to make purchases through game consoles, compared to 21% of all shoppers. They prefer to shop on Instagram over Facebook (20% over 16%). And Snapchat is twice as popular as a way to shop for Gen Z compared to all shoppers (14% to 7%).
Teens are also shifting from texting to messaging apps to communicate, according to Think With Google's report "Gen Z: A Look Inside Its Mobile-First Mindset."
"Today's teens had phones when they were in elementary or middle school, compared to high school or college for their older counterparts. And that shift is already shaping behaviors," says the report. "Teens are moving from texting to messaging apps and from shopping on desktop computers to shopping on their phones."
Seamless, Frictionless, "Just Make It Happen!"
Make it simple, but make it work.
While retailers know intense effort and planning goes into making omnichannel operations run smoothly and efficiently, Gen Z doesn't necessarily care. Retailers need to ensure that they make the transaction experience simple and efficient for Gen Zers, advises Mathews.
"Gen-Z, more than any other generation, expects a frictionless experience when it comes to transacting with retailers. They are used to doing things on their phones and seeing them work in a matter of moments. They don't understand (or necessarily care) how difficult it is to make something like BOPIS work for a retailer. They want results and don't have the patience to deal with processes that are too cumbersome or take too long."
Retailers are going to have to be very flexible and nimble to keep up with this generation, advises Fenstermaker. Agility and flexibility with merchandising is important because Gen Z "expects variety and change."
"It's not like you can set things and next week expect the same experience, especially if you're a brick and mortar." Keeping things fresh and new will be very important for retailers, she says.
"Consumers, especially teens, want to seamlessly connect, react, shop and share with their friends and family all in one place, instead of toggling between pesky apps, browsers and screenshots," advises Lasker. "In order for retailers and brands to compete and survive in the digital market, they need to hone the power of e-commerce in a way that adds value to consumers and doesn't disrupt or smother their online shopping behaviors. Gen Z is the world's first true generation of 'digital natives' and in the age of 'instant,' it's more important than ever that retailers keep up with their expectations ― and fast."
Lasker advises retailers to remember, more than anything, Gen Z wants a seamless experience whenever and however they have a touchpoint with a retailer.