After Website Hiccup, Dick's Sporting Goods Using Tax Break to Add Retail Tech Jobs
Get great content like this right in your inbox.
Subscribe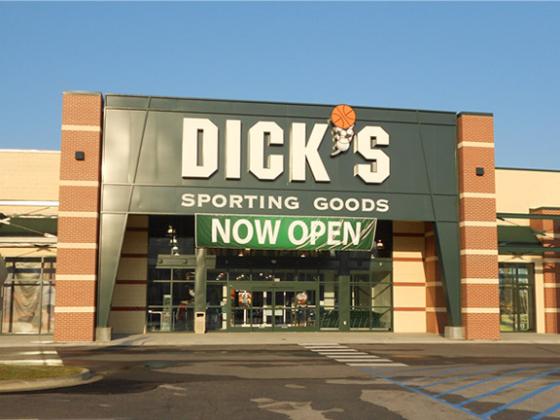 Dick's Sporting Goods said it will use savings from the Tax Cuts and Jobs Act to fund investments in the retailer's omnichannel strategy. This includes adding nearly 200 new positions, primarily within technology and e-commerce. Additionally, the investments include the expansion of its Conklin, NY, distribution center to include e-commerce fulfillment capabilities.
"The expansion will allow us to fulfill online orders more quickly and efficiently, including giving us the ability to offer cost-effective one-day delivery to customers in the northeast and will create new jobs within the local community," said CFO Lee Belitsky.  
E-commerce sales for the retailer's fourth quarter of 2017 increased approximately 9%, as the company completed its first holiday season on its new web platform. E-commerce penetration for the quarter was 19% of total net sales, compared to 17.9% during the comparable 2016 quarter.
Dick's had a record-setting Cyber Monday, but also had some intermittent performance issues with its website during the quarter, resulting in a growth below its expectations.
"We have mitigated many of these issues and we've seen our e-commerce growth accelerate in the first quarter," said President Lauren Hobart. "In 2018, we will elevate the online customers experience by improving the design and functionality of product pages, streamlining the checkout process and implementing more personalization."
"We anticipated it to be double digits close to mid-double digits, and some of the issues that we had we were disappointed about," said CEO Edward Stack. "Our technology group did a great job getting the site build from scratch over the last year, so we're really proud of all that they did. And they've done a great job mitigating these issues right now. And I can't stress enough how pleased we are with our e-commerce business so far this quarter."
Hobart also noted Dick's is prioritizing personalization and leveraging its ScoreCard loyalty program database to deliver more targeted marketing and offers to customers going forward.
"Looking ahead, we see considerable opportunity to deliver a stronger performance as we make improvements to our business," she commented in a press release. "Across the organization, we are focused on executional excellence and enhancing our omnichannel capabilities as we continue to transform to meet our customer's ever-changing needs. Our priorities include elevating the customer experience across our stores and our website, and leveraging the strength of our brand to deepen customer engagement and drive omnichannel traffic."
Dick's has recently been spotlighted in the news for its decision to pull assault rifles from stores and said the move will negatively impact sales in its first quarter.
"The announcement we made two weeks ago regarding our firearms policy is not going to be positive from a traffic standpoint and a sales standpoint," said Stack.
The retailer expects same-store sales to decline as much as a low-single digit percentage in 2018. For more on this read: Retail Leader's "Dick's move on guns may backfire."