AI's Role In Changing the Outlook of the Retail Industry
Get great content like this right in your inbox.
Subscribe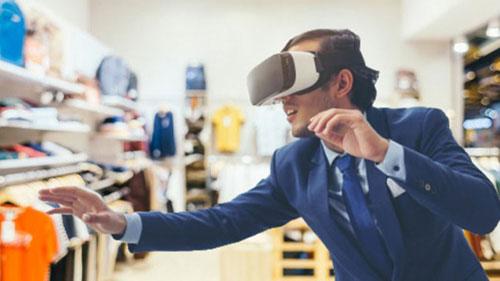 Artificial Intelligence (AI) is defined as the study of "intelligent agents" and takes place when a device perceives its environment and takes actions that maximize its chance of success at some goal.
Colloquially, the term "artificial intelligence" is applied when a machine mimics "cognitive" functions that humans associate with other human minds, such as "learning" and "problem solving." While traditional data mining extracts data for humans to analyze, AI draws conclusions on its own. AI churns complex data to re-engineer simpler and more streamlined experiences for both retailers and customers at every touch point. AI uses predictive models and machine-learning to advance company strategy and relieve end-user efforts. Research shows that over 45% U.S. retailers plan to use AI in next three years.
In retail, AI arms retailers with sharper forecasting tools to make smarter business decisions. The use of algorithms increase visibility into ROI implications, translating to results like lower costs and higher sales. AI has brought positive disruption to the retail sector by improving efficiency and it is predicted that by 2020, 85% of customer interactions will be managed by AI. Based on a recent survey, 70% of U.S. millennials and 62% of millennials in the UK say they would appreciate a brand or retailer using AI technology to show interesting products.
Below are six of the ways in which AI is helping retail:
Inventory effectiveness – Inaccurate inventory management is a high risk for retailers since having too much of inventory is a costly affair, while merchandise being out-of-stock leads to lost sales and customer frustration. The use of AI systems in inventory management reduces the uncertainty of maintaining stock levels by monitoring supply chain, market and consumer demand variables.
Customer Engagement – AI helps retailers to be available at each step of customer journey through responding to customer texts, images & links. AI takes the traditional customer service representative out of the equation to answer questions by responding to text, images and links. For example, Facebook saves retailers customer service operating costs by introducing chatbots through its Facebook Messenger platform. Facebook Messenger escalates the chat to a human for more complex issues when necessary. Virtual assistants such as Microsoft Cortana and Amazon Alexa empower retailers with means that gives a new level of immediacy and simplicity for their customers' shopping and support experiences. H&M uses the H&M kik bot which helps in customizing the shopping experience through chatting. Customers are given a set of style such as casual, boho, classic, preppy or grunge to choose from. Once the customer's preference is revealed, the kik bot starts browsing similar styled outfits for the customer.
Store Optimization – AI is being used to assist in logistical decision making regarding size, format and location of a new store.
Supply Chain Optimization – AI leads to increased accuracy and timeliness over traditional systems. AI tools can also help predict future supply-demand scenarios.
Hiring – AI helps retailers recruit the right candidates by analyzing historical employee performance and attributes to decrease attrition and hiring costs.
AI for Customers – AI resuscitates the customer experience in every step of the journey. It also empowers customers to make wiser buying decisions. Hyper-personalization and conversational commerce are hallmarks of customer-facing AI enhancements. Customers want natural conversations even while shopping online. In fact, 65% of millennials prefer interacting with bots to talking to live agents. Study shows that millennials prefer retailers who are using AI technology to showcase more products. A notable mention here is Rebecca Minkoff's digital store experience, which starts with the "connected wall" and lets shoppers browse social media content, watch runways shows, order a complimentary beverage, or swipe through pictures of products in store. Both AI and machine learning are two technologies that can solve complex customer engagement and operational problems within and outside the four walls.