Amazon Opens Cashierless Store, Starbucks Tests a Cashless One
Get great content like this right in your inbox.
Subscribe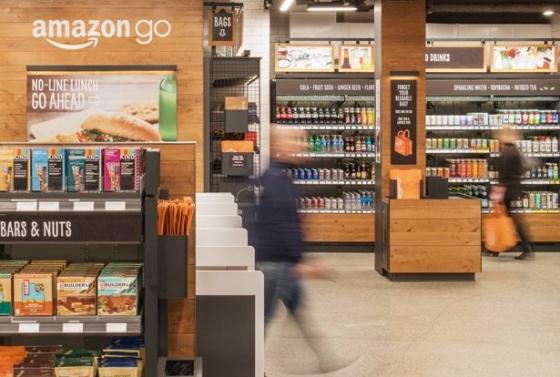 Amazon Go, the e-commerce retail's cashierless convenience store, opened its doors to the public Monday, January 22.
After some bumps in the road, the Amazon Go team started to hire store-related personnel in November. Now the trial run store, previously only open to Amazon employees, is ready for Seattle-area shoppers.
Meanwhile, Starbucks is experimenting with a cashless store at its downtown Seattle cafe inside the Russell Investments Center. A Starbucks spokeswoman told The Seattle Times the store is the only one to test accepting "only cashless forms of payment."  
"The test will help us understand how cashless forms of payment may impact our customer experience," the spokeswoman said by email, however, there is no word on how long the experiment will last or whether it will be expanded to other locations.
This isn't Starbucks only effort to get customers in and out faster in congested locations. One in ten Starbucks transactions in U.S. company-operated stores is now completed with Mobile Order and Pay, however the increased customer adoption has resulted in a sustained increase in demand, especially in high volume stores at peak times. This has caused the coffee guru to work on redesigning new stores and existing remodels to alleviate the problem of coffee congestion.
In order to shop Amazon Go, customers will need an Amazon account and a recent-generation iPhone or Android phone, and will need to download the Amazon Go app. They use the app to enter the store, but can then put it away. The 1,800 square-foot store's "Just Walk Out" technology automatically detects when products are taken from or returned to the shelves and keeps track of them in a virtual cart. When done shopping, customers can just leave the store. Shortly after, their Amazon account will be charged and they will be sent a receipt.
According to The New York Times, "The only sign of the technology that makes this possible floats above the store shelves — arrays of small cameras, hundreds of them throughout the store. Amazon won't say much about how the system works, other than to say it involves sophisticated computer vision and machine learning software."
The Amazon Go Experience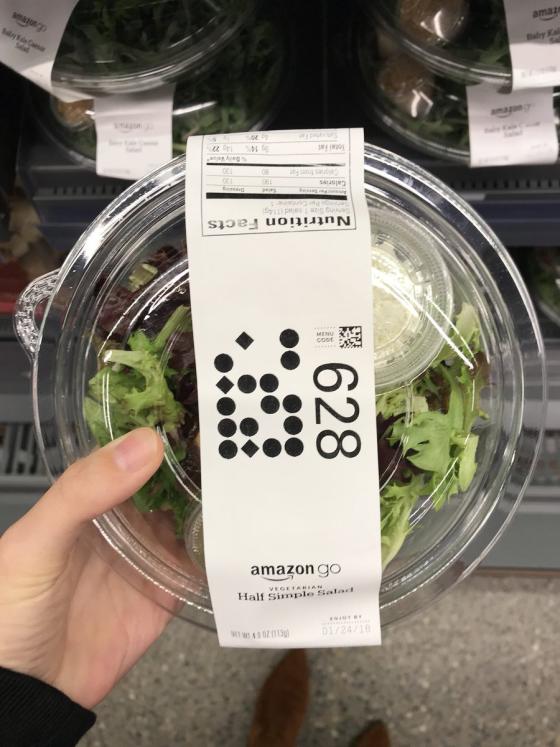 From Twitter:
@bweddeling See the black squares everywhere? It's cameras & sensors feeding an underlying algorithm for the detection of products & customers. Black dots on the salad: machine readable information. #AmazonGo #handelsblatt
@FastCompany #AmazonGo works like—well, like a physical manifestation of Amazon's 1-Click checkout, where you "click" by taking an item off a shelf.
@CorbeauSeattle Just walked past the #AmazonGo store and there's a line down the block to get in. So much avoiding lines. ;)