Amazon Raises Shoppers' Fulfillment Expectations, Again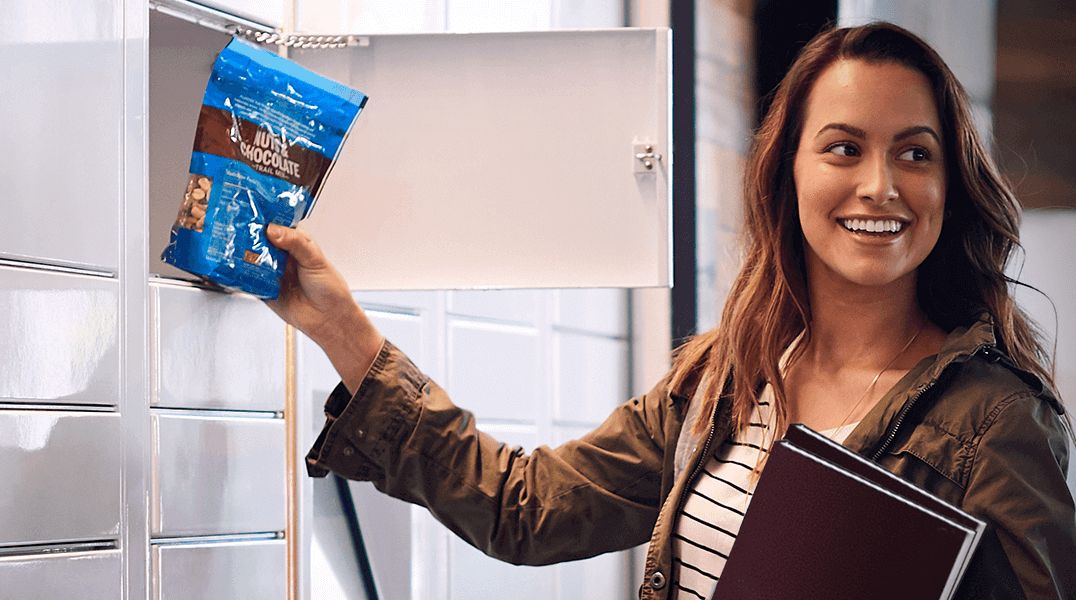 Amazon once again is pushing consumer expectations upward with its new Instant Pickup program.
A new spin on "instant gratification," the service provide items for pickup in two minutes or less at five of Amazon's pickup locations. The service is also free for Prime and Prime Student members. Items available with Instant Pickup include snacks, drinks, electronics and popular Amazon devices.
Here's how it works. Members tap the menu button at the top of the Amazon App, then look for Instant Pickup in Programs and Features. They can use the App to browse hundreds of need-it-now items and then place an order. They can also choose to add last-minute items after it is placed. They then pick it up from a self-service locker – all within two minutes or less.
So far the service is only available at staffed pickup locations in Los Angeles, Atlanta, Berkeley, CA, Columbus, OH, and College Park, MD. However, Amazon said it will be available at more locations in the coming months. Amazon operates 22 staffed pickup locations on or near college campuses across the country.
"As shopping behaviors continue to evolve, customers consistently tell us that they want items even faster," said Ripley MacDonald, Director, Student Programs, Amazon. "While Instant Pickup is available at select pickup locations today, we're excited about bringing this experience to more customers soon."
As Amazon continues to find ways to drive fast fulfillment expectations up, retailers need to have their delivery plans in place now. Staying ahead of the game is important as retail expectations rapidly evolve with technology advancements.
However, don't hit the panic button yet. As Tushar Patel, CMO, Kibo, notes, "snacks and beverages are items that tend to be more impulse purchases. It's unclear how much foresight consumers will have to get on their phones to order these items first, rather than walking into a store to select an item and walk to the checkout. This program will need to provide consumers with clear time-saving advantages before widespread adoption occurs."