Amazon Reportedly Testing New Delivery Methods
Get great content like this right in your inbox.
Subscribe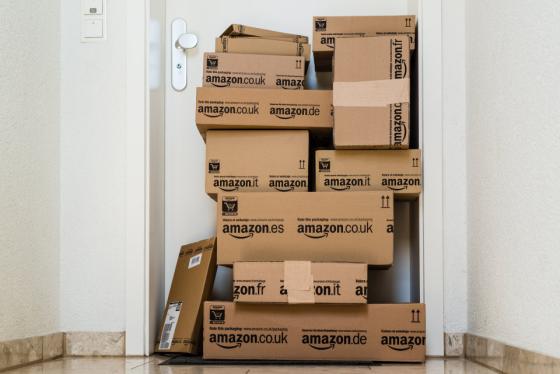 Not to be outdone by Walmart, which is testing delivery drivers that carry orders into a shopper's home and place them into their refrigerator even when they aren't there, Amazon is reportedly developing a similar service. 
The e-commerce giant is developing a smart doorbell service that would give delivery drivers the ability to, with the push of a special doorbell, enter a person's house to drop off deliveries, CNBC reported, citing two people familiar with the matter. The doorbell would allow delivery drivers one-time access to a person's home to drop off items, making sure valuable items are not left unattended for hours on the doorstep, where they can be stolen.
In other reports, Amazon is in "advanced talks" with San Francisco-based smart-license-plate-maker Phrame to develop a solution that allows for direct-to-trunk delivery. Phrame's product would fit around a license plate and contain a secure box that holds car keys, allowing users to open the box with their smartphone or grant others access to it remotely.
During a June 14 panel discussion at Pulse 2017, a grocery-technology-focused event hosted by Progressive Grocer and the Food Marketing Institute, Linda Crowder, senior director of Peapod Interactive at Ahold Delhaize's Peapod subsidiary, based in Skokie, Ill., noted that the future of grocery delivery "is going to be where fresh goes," meaning that when fresh is perfected in delivery, consumers will go from once-in-a-while users to loyalists.
For more on this read the full article in Progressive Grocer: "Amazon Prepping Direct-to-Trunk, In-Home Delivery?"