12/10/2018
The Best Omnichannel Retail Campaigns of 2018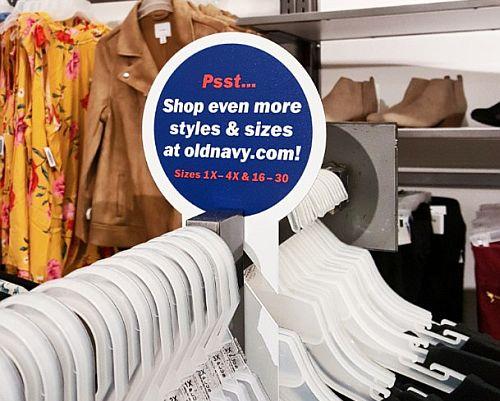 Retailers know success in the marketplace means consistently meeting customer expectations. Omnichannel marketing centers on that aim by attempting to give people universally pleasant and fulfilling experiences — whether people engage with a company on their tablets, through social media, in a store, within an app or through other means.
This type of marketing is crucial for the retail sector because of the various ways companies can reach out to customers and stimulate the urge to purchase things. If a brand doesn't provide seamless transactions across all channels, it'll be difficult for it to earn loyalty. Conversely, being successful in meeting that goal leads to high levels of satisfaction.
REI and Target Brought Customer Reviews Into the Evaluation Process
In the modern era, people don't often buy things without learning about them first. Statistics indicate 69% of shoppers educate themselves about products online before buying them in stores. Others do the reverse by seeing products in stores, then going home to research them before finalizing purchases.
REI incorporated those realities into their omnichannel marketing strategy and took an approach that helped shoppers feel more informed than they would without the brand's assistance. The company made it easy for people to see product reviews while shopping in stores. Consumers scanned a barcode on an item, then instantly saw feedback about it on their smartphone screens.
Target did something similar by using in-store placards on product displays showing the average star ratings reviewers on Target.com gave the respective items. Moreover, the brand urged people to use social media hashtags when weighing in about those items and their experiences with them.
As such, these two brands actively tried to minimize buyers' remorse by helping people determine whether the products would meet their needs before buying them.
Macy's Uses RFID Tags to Monitor Inventory and Stimulate Sales
It's common for retailers to use an RFID tagging system to keep track of inventory. Macy's began relying on it in 2008. In 2015, the company started experimenting with ways to use the RFID tagging system in omnichannel marketing. Then, 2018 was the year the retailer perfected their methods and realized how stock shortages could actually encourage people to buy things.
A program called Pick to the Last Unit allowed the retailer to locate the last units of items and make them available for sale. Now, online shoppers can check real-time availability of products before coming into stores. In some cases, Macy's suppliers distribute in-demand items directly to customers. Or, the retailer shows interested people online stock levels to urge them to buy online, instead of waiting for in-store replenishments.
Macy's reduced costs by lowering interim inventory requirements by a third. It also cut down on in-store inventory expenses by $1 billion.
Old Navy Brings Online-Only Garments to Stores
Old Navy recently began selling its plus-sized clothing in 75 stores. The line was previously only available online.
But, people can still buy it on the Internet, too. Specifically, if customers discover their local stores do not have the pieces they want, Old Navy offers free shipping for any of the plus-sized attire if customers order in a store. The brand also broadcast videos on social media featuring the "YES! It comes in your size!" tagline.
Since the line reached stores in late August, it's too early to make conclusions about its effectiveness. However, a 2017 poll conducted by a firm not connected with Old Navy found 46% of women face difficulties finding clothes that fit their bodies well.
So, many might appreciate that Old Navy's providing a broader selection of possibilities in dozens of its retail outlets. The same research revealed more than half of respondents felt no clothes fit their body types. Old Navy's campaign slogan might give relief if it holds true.
Starbucks Increases the Potential Ways to Buy Coffee
Starbucks offers a mobile ordering option to customers who live in participating countries and have the proper app. It recently expanded that capability by letting people order coffees with voice commands using the Samsung Bixby platform.
That ordering method is currently only available in South Korea. But, people in other places can already reorder drinks on Android devices or use Amazon Alexa commands in equipped Ford vehicles. Considering how many people drink coffee in their cars on the way to work or during long trips, the latter option is particularly fitting.
Starbucks is already a market leader with its mobile app, due in large part to the way the online ordering experience mimics in-store ordering. It provides users with perks like loyalty points and coupons.
Successful Omnichannel Retail Campaigns Require Knowing Customers
Any successful omnichannel retail campaign must incorporate how people interact with the brand —or might if given the opportunity.
Keeping experiences seamless is a key to customer loyalty and happiness. Moreover, it helps retailers strengthen their brands.
-Kayla Matthews
Matthews is a digital branding and content marketing writer. Her work has been featured on Marketing Dive, Convince and Convert, DMNews and others, and she's also been a staff writer for MakeUseOf. To read more by Kayla, check out her articles on Muckrack or follow her on Twitter @KaylaEMatthews