11/28/2018
Cyber Monday 2018: Top Online Shopping Day of All Time in the U.S.
Holiday shopping is strong this year, and nowhere is that more evident than online. The full holiday shopping season thus far (November 1 to 26) drove $58.5 billion in online sales, a 19.9% increase, with every day generating over $1 billion, according to Adobe Analytics.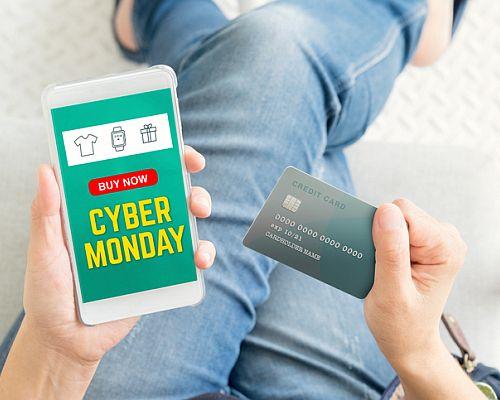 But Cyber Monday was the real winner. The shopping holiday was the largest online shopping day of all time in the U.S., generating $7.9 billion in sales, up more than 19% on last year. That surpasses the more than the $6.2 billion in online sales for Black Friday.
Shoppers took to mobile to place orders on Cyber Monday, marking the first Cyber Monday where more than half of visits came from mobile. Mobile overall represented 51.4% of site visits (43.6% smartphones, 7.8% tablets) and 34% of revenue.
However, don't write off brick and mortar yet. As the online and offline retail experience continues to blend, retailers with physical stores drove 28% higher conversions online and Buy Online, Pickup In-Store (BOPIS) over the weekend saw a record 50% increase year-over-year. 
Below is a quick look at the results from Cyber Monday and the overall holiday shopping season:
Cyber Monday 2018 Results