Delivering on the Promise of Customer Experience
Get great content like this right in your inbox.
Subscribe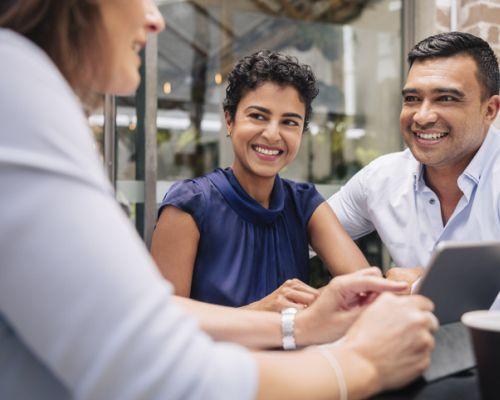 In an omnichannel world, where consumers have infinite options available to them, customer experience (CX) is the leading way for retailers to achieve success. In fact, research suggests that by 2020, CX will overtake price and product as the key brand differentiator.
For many retailers, customer experience is synonymous with customer satisfaction and customer service. But successful retailers know that CX is much more comprehensive. CX is a customer's collective perception of their interactions with a retailer and how they feel about a brand as a result. Everything, from a retailers' messaging and merchandising to its people and products, impacts this.
It's All About the Experience
In today's experience-driven economy, retailers must adapt their strategies to ensure they meet the needs of a new digital consumer base, consisting mostly of Gen Z and Millennials. This demographic is accustomed to highly personalized and seamless retail interactions and expects the online shopping experience to carry over into physical stores. These heightened expectations raise the retail stakes because, even with a superior product at the best price, if sales associates can't deliver on the promise of CX, a staggering 90% of customers will shop elsewhere.
CX Drives Transformation
CX efforts aren't just transforming consumer expectations, they're also transforming the employee experience. For example, in Amazon's "cashierless" stores, associates focus on enhancing the customer experience rather than performing traditional transactional tasks, like ringing shoppers through.
But this transformation isn't without its challenges. Associates are expected to know more than ever before. This information overload means they can't always remember the right things to do in the right moments.
In an ideal world, supervisors or team leads could address this information overload by meeting with each associate in person at the beginning of every shift to communicate updates, answer important questions, correct the wrong behaviors and reinforce the right ones. That way, they could ensure all their employees had the information and tools necessary to deliver exceptional CX. In the real world, however, this scenario just isn't feasible—especially for larger retailers.
Empower Employees to Deliver on the CX Promises
With a strategic microlearning program, however, this scenario is not only possible, it is also scalable.
Microlearning delivers personalized, bite-sized pieces of information in a way that is fun, fast, engaging and always adapting. This does not mean a single training session information dump, which is both overwhelming and highly ineffective. Instead, information is delivered in short bursts over time to increase knowledge and confidence, develop the right behaviors and improve productivity. Because microlearning can be consumed on any device, at any time, this allows retailers to address key CX transformation challenges by connecting associates with the resources and information they need to be successful on the job, without having to take them off the floor.
Whether implementing new technology, offering new products and services or overhauling visual merchandising practices, employees are the key to successful CX transformation. Microlearning offers a powerful tool to update associates quickly and effectively as change occurs, so they can keep up with the pace of business and enable the business to stay ahead of the competition.
-Carol Leaman, CEO, Axonify