Domino's Piloting GPS Order Tracking
Get great content like this right in your inbox.
Subscribe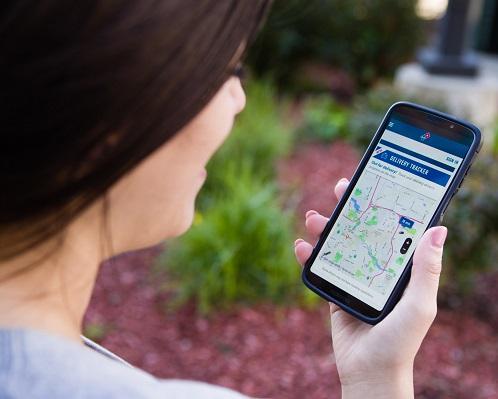 Domino's Pizza is piloting GPS driver tracking, beginning today in 27 corporate-owned stores throughout Phoenix. Customers who order from one of these stores can track the location of their order and driver via a map from the order confirmation page of Dominos.com or the Domino's app. They will also receive an estimated delivery time and can opt into SMS notifications that let them know when their order is about two minutes away.
"We're excited to offer this feature to our customers," said Dennis Maloney, senior vice president and chief digital officer. "Transparency on orders that are out on the road makes a big difference to customers, as well as drivers and store managers. With GPS tracking everyone can have the best possible delivery experience."
In addition to customer benefits, this piloted feature also benefits delivery drivers, as it provides optional navigation and one-touch customer callback capabilities. Store managers, meanwhile, will have a driver-tracking screen at the store that will show where all of their drivers are out on the road, allowing them to better manage store operations and make efficient deliveries.
The pilot will be extended to select stores in three franchise markets later in the spring, including Lansing, MI; Roanoke, VA; and the suburban Seattle-Tacoma, WA area.