Dunnhumby and JDA Use Data Science for Cognitive Category Management
Get great content like this right in your inbox.
Subscribe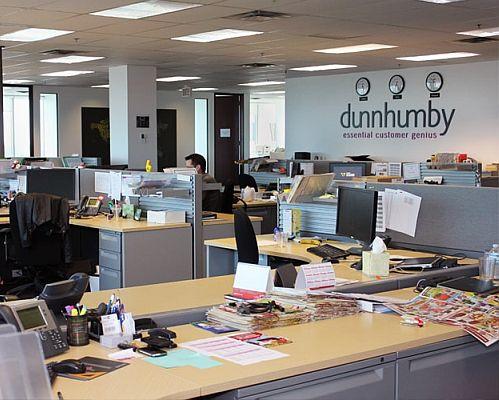 As the first deliverable out of its partnership with dunnhumby, JDA Software Group, Inc., is now offering JDA Assortment Optimization - Powered by dunnhumby, a space-aware assortment optimization solution incorporates data science.
This solution combines dunnhumby's unique customer data science analytics with JDA's category management capabilities for an offering that aims to help retailers increase customer loyalty, return on inventory and space, and deliver a superior customer experience.
dunnhumby analyzes data and applies insights from nearly one billion shoppers across the globe to create personalized customer experiences in digital, mobile and retail environments.
"Our customer data science capabilities, combined with JDA's assortment and planogram generation capabilities, will enable transformational category management capabilities," said Dion Roberts, global capability managing director, dunnhumby. "While localized assortment planning has always been available, we provide the missing link to truly cognitive category management – and that is the shopper insight via data analytics, which will empower retailers and their partners to deliver a personalized customer experience at the shelf every time."
Today's customer-centric environment requires a solid category strategy combined with tailored assortments that address localization, consumer preferences, loyalty, lifestyles and purchasing behavior. JDA Assortment Optimization – Powered by dunnhumby delivers intelligent assortments that are truly space aware, leveraging flexibility to meet a wide variety of business scenarios at any level of product hierarchies.
The solution prescriptively generates assortment recommendations –   using the best performing products based on sales and customer-based insights – to ensure coverage of customer needs while also optimizing available shelf space. Combining dunnhumby's industry leading science-driven insights and channel-level assortments with space-aware capabilities, retailers and trading partners can make better, more impactful category decisions that result in superior customer experiences. Plus, assortment collaboration is made easier with JDA Open Access, enabling internal stakeholders and trading partners to review scorecard measures through a web interface when creating assortments. Stores can also review and provide feedback to proposed assortment plans to better align merchandise with local preferences and demand.
JDA Assortment Optimization – Powered by dunnhumby capabilities include:  
A repeatable assortment process that saves time and enables flexibility

: dunnhumby's customer data science analytics drive prescriptive product rankings using substitution algorithms and customer metrics, resulting in more efficient, space-aware assortments. By capturing and analyzing accurate, timely information, retailers can confirm that its market cluster and store-specific shelf sets include the ideal product mix that meets customer demand while increasing category sales.

In-depth category analysis via flexible, easy-to-use visualization, tracking and reporting tools:

 A powerful graphics engine visually presents analytics, greatly enhancing the decision-making process by revealing how the category performs down to the shelf level. This enables retailers and trading partners to better monitor category productivity for tangible volume and consumption growth and adjust shelf plans accordingly on the fly.

Simplifies previously complex assortment selection process:

 This solution lets category managers easily analyze category and product performance and shopper data, generate customer decision trees and need states, and segment and select customer-centric assortments, leading to positive results nearly immediately.

Collaboration with trading partners for a successful category plan:

 Category managers and trading partners can share research and collaborate on winning strategies that address everyone's category goals. By jointly tackling essential questions like who shops the retailer or category, and how the category's and retailer's targets are aligned, the application supports objective analysis that leads to optimal master assortment lists.