E-Grocery Poised to Explode
Get great content like this right in your inbox.
Subscribe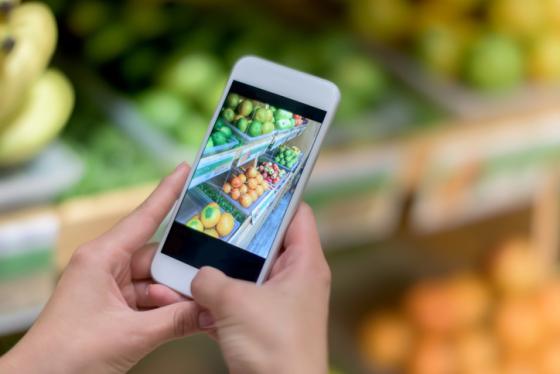 Amazon's recent purchase of Whole Foods jolted the retail sector, making online grocery an urgent strategic imperative for retailers.
Why does e-grocery matter? Online shoppers spend more ($59 online on average vs. $15 in-store) and U.S. e-grocery sales grew 157% last year. One in four U.S. households buy groceries online, up from 19% in 2014. Within a decade, 70% of households will buy food online, and experts predict e-grocery will grow five-fold to $100 billion by 2025.
Intense market competition
Amid complex digital transformation, grocery retailers must adapt to intense competition from retail powerhouses Amazon and Walmart.
Amazon's Whole Foods Market acquisition catapulted the e-commerce giant into the top 10 U.S. grocery players overnight. Amazon prioritizes grocery, given its investment in checkout-free Amazon Go stores and private label grocery brands. Meanwhile Walmart acquired Jet.com to save online shoppers time and money.
Grocers also face pricing pressure from hard discounters Aldi and Lidl, and direct-to-consumer private label startups Brandless and Public Goods.
Consumers' expectations evolve
Meanwhile, retailers must adapt to grocery shoppers' desire for convenience, time-savings, variety and quality. Millennial shoppers are the most enthusiastic online grocery shoppers, with two-thirds buying online weekly.
Millennials value local, sustainable, organic, non-GMO, and fair trade products. These shoppers shape assortment planning, supply chain transparency and the need to articulate product attributes.
Consumers also expect omnichannel options, like buy online and pick up in store (BOPIS) and fast, free home delivery. More than 40% of millennials primarily use mobile devices to shop. Most grocery shoppers (60%) seek deals on their smartphones before they shop; half use mobile apps to shop in-store.
How retailers can succeed
To win in e-grocery, U.S. retailers can learn from mature e-grocery markets, including South Korea (which had a 20% adoption rate last year), the U.K. (7%) and China (6%), compared to 1.4% in the U.S.
Best practices for successful, customer-centric e-grocery include:
Streamlined omnichannel processes

to efficiently collaborate with CPG supply chain partners, and share insights for agility and informed decisions

Personalized marketing

to surprise and delight consumers with loyalty rewards, like digital coupons reflecting an individual's unique preferences

A

mobile-friendly experience

,

including mobile apps, mobile payment and real-time texts on sales
To improve the online customer experience and sales, grocery retailers must put consumers at the center of their strategy, while monitoring competitors, to gain an edge during this period of grocery reinvention.
-Andy Winans, CEO, PCMS