Enabling Next-Gen Stores with Real-Time Task Management
Get great content like this right in your inbox.
Subscribe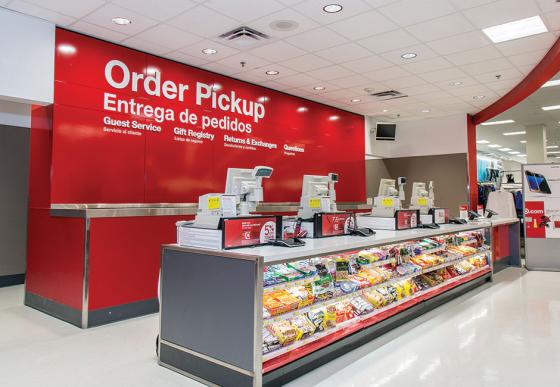 Retail is rapidly changing, and the pace of that change will only accelerate.
Much of this is because retail customers have changing expectations of their shopping experience. Customers are armed with smartphones and look up pricing and product information before they ever set foot in a store. Many customers move between physical and digital channels when they make purchases, expecting a quicker shopping process than they did even five years ago. As a result, retailers need to work tirelessly to ensure that new customer demands are met and that they aren't falling behind.
Retailers can support omnichannel shopping, buy-online and pick up in-store (BOPIS), and experiential retail environments, but this requires a dramatic shift in how physical stores operate, as extra work has to be done to successfully implement these features. And for most retailers, store labor budgets are flat or decreasing, making it increasingly difficult to accomplish this extra work. So how can retailers enable this shift, streamlining store operations and simplifying the work that stores have to accomplish?
Real-time task management helps retailers do just that. It gives store managers a 360-degree view into everything that impacts store operations and gives store associates the ability to instantly act on immediate changes (late truck arrivals, BOPIS orders, out of stocks, and more) that affect the store. With a real-time task management solution, retailers streamline corporate-to-store communication, as well as system-generated and Internet of Things (IoT)-generated tasks, ensuring that they can handle the extra workload brought on by omnichannel services and other innovative initiatives.
For example, if an IoT sensor detects something happening in the store, that information is useful only if a store associate acts on it. With a real-time task management solution, a task can be automatically created and sent to the relevant store associate, informing them how to respond following the retailer's best practices.  If the store associate has a mobile device where they can view their tasks, the issue is noticed in real time and dealt with immediately, instead of when it is too late.  A real-time task management solution also prioritizes tasks on the fly based on store labor capacity and format, ensuring the most important things are done first.
Real-time task management also ensures that extra work coming from BOPIS orders is easily managed by the stores. When a customer comes into the store to pick up their online order, a store associate receives an alert, informing them to retrieve the order and bring it to the customer. This way, customers don't have to wait for minutes to receive their purchases, as store associates have the tools to service them in real time.
New and innovative technologies are only useful for retailers if they have the capacity to take advantage of them. With a real-time task management solution, retailers can empower store associates and reduce complexity in store operations, giving them the ability to create next-gen stores and provide customers with the perfect brand experience.
-Michael St. Charles, content marketing associate, Reflexis Systems, Inc.