Etsy to Make Free Shipping a Core Part of the Shopping Experience
Get great content like this right in your inbox.
Subscribe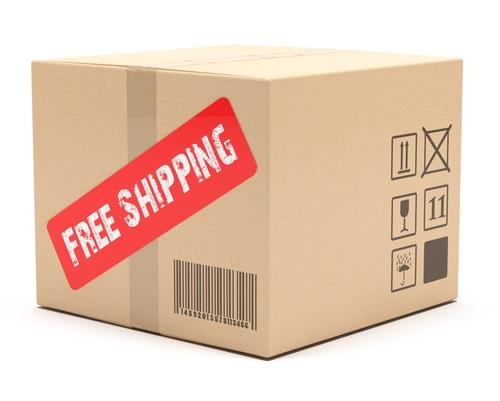 Etsy is making free shipping a core part of the Etsy shopping experience. The global two-sided marketplace for unique and creative goods, is providing sellers with tools and support to help them guarantee free shipping to U.S. buyers who spend at least $35 in their shop.
By making it easy for sellers to offer free shipping, Etsy is empowering them to better meet buyer expectations and more effectively win customers in today's changing retail landscape.
"Shoppers come to Etsy to discover over 60 million special and unique items that often cannot be found anywhere else," said Josh Silverman, CEO, Etsy. "Yet we hear that high shipping prices often deter shoppers from completing their purchases. By making free shipping the norm on Etsy, rather than the exception, we'll connect more people with items that they love. Ultimately, we believe this will help increase marketplace conversion and order value, encourage repeat visits, and drive more sales for Etsy sellers."
The retailer will be providing sellers globally with tools and educational resources to help them adopt a free shipping guarantee for U.S. buyers. In addition, beginning on July 30, Etsy will give priority placement in U.S. search results to items that ship free and to shops that guarantee buyers free shipping on orders of $35 or more. This means that shoppers will primarily see items that ship free and shops that offer free shipping in the top and most visible rows of search. Etsy will begin actively marketing this free shipping initiative to buyers starting in September, with the goal of driving more traffic to the Etsy marketplace and sellers' shops.
"Buyer expectations continue to evolve, and we want to help sellers adapt and thrive in an increasingly competitive retail landscape," said Kruti Patel Goyal, SVP, product, Etsy. "Free shipping is now table stakes when it comes to online shopping. We realize that offering free shipping may be a big step for some of our sellers, and we will be there to support them every step of the way."
According to Etsy buyer data, buyers are significantly more likely to purchase an item in their cart with free shipping compared to an item that has added shipping costs. Etsy also ran a limited-time free shipping promotion in May 2019 that led to higher order values when participating buyers purchased items that shipped for free or were eligible for free shipping.