Five Below Adds New In-Store Platform to Support Growth Plans
Get great content like this right in your inbox.
Subscribe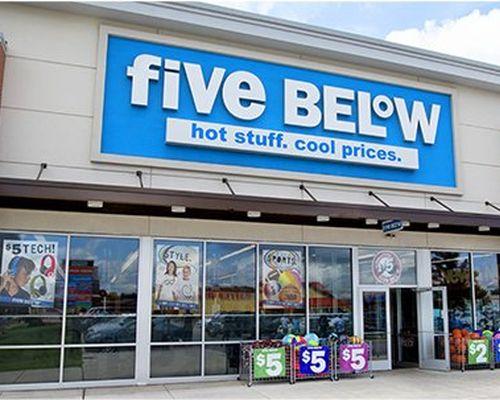 Five Below's long-term vision is to open more than 2,500 stores across the nation and the discount retailer has been investing in technology to support this growth.
The retailer recently turned its focus to upgrading its in-store technology to support these high store growth plans. To do this, retail management consulting firm BRP deployed a new store technology platform across the chain's approximately 750 locations.
BRP worked with the Five Below technology leadership team to develop a strategy and select the right set of tools that would serve as a strategic platform. The strategic platform enables the nimble adoption of new customer experiences, streamlined processes and training, and new POS, self-checkout and tablet-based solutions.
Five Below, in partnership with BRP, selected and implemented the new solution across the chain in just 13 months. The implementation was focused on speed-to-market, delivery of an enhanced in-store experience to wow the customer, and tools to empower the entire store team. The new solution includes a mobile platform that frees up team members from back-office functions, and allows them to focus on delivering the dynamic customer experience that makes Five Below an industry leader.
"The Five Below leadership team wanted to support the company's growth while providing a great customer experience, and working closely together, we executed the full replacement and deployment project flawlessly," said Perry Kramer, senior vice president and practice lead, BRP.  "We designed, built and deployed a set of in-store tools and processes that are enabling Five Below to focus on continued growth."
This deployment has helped streamline processes and created a more intuitive workflow, allowing Five Below's WoW Crew team to better engage customers.
"In addition, the new solution set provides the foundation to elevate the customer's digital experience," added Kramer.