Future Forecast: Where Do We Go from Here?
Get great content like this right in your inbox.
Subscribe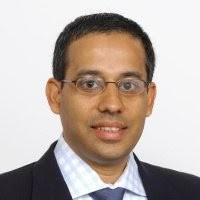 If you think the pace of change at retail will slow down anytime soon, think again. But even if it does, the industry still has a lot of catching up to do.
Joher Akolawala, Sr. Vice President & Global CIO, Mondelez International, will examine how the analytics practice will evolve to meet the ever-changing demands of a retail industry in ongoing transition at the 5th annual Retail and Consumer Goods Analytics Summit (RCAS) in Chicago. His closing keynote "Future Forecast: Where Do We Go from Here?" will wrap up the event on Friday, April 27, 2018.  
Akolawala is responsible for leading Mondelez International's Information Technologies & Solutions and Business Process Excellence Organization.  He was appointed to his current role in October 2015 after successfully leading the company's Margin Improvement efforts while driving the Cost Excellence agenda.
Before rejoining Mondelēz International in June 2014, Akolawala held a wide range of senior leadership roles in Finance and Strategy at Kraft Foods since 1991.  He was instrumental in the spin-off of Kraft Foods from Mondelēz International in 2012, leading the seamless separation of the North American IT infrastructure and enterprise applications for the two companies.  At Kraft Foods, he was CFO of the Grocery and Foodservice business units (2009-2014); he led the global finance and strategy teams in Corporate Planning and Supply Chain (2006-2009); and he drove business initiatives and projects across Kraft's international businesses based in London, Italy and Miami (2000-2005).
The 2018 Retail and Consumer Goods Analytics Summit will be held April 25-27 at The Drake Hotel, Chicago, Illinois. The conference will feature keynotes from retail and consumer goods leaders, peer-to-peer exchanges, networking opportunities and relationship building. Fractal Analytics is the Title Sponsor for the 2018 RCAS.  For more information, to view the full agenda, or to register for the event click here.