GameStop Looks to "Reboot" After Massive Sales Dive
Get great content like this right in your inbox.
Subscribe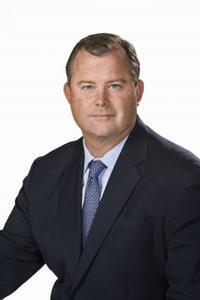 After reporting a steeper-than-expected slide in sales and halting its dividend, GameStop Corp. recognizes it needs to play a new game.
"We have hard work in front of us but we're up to the challenge, and I know the team and our great associates across the organization want to win," said George Sherman, who took over as CEO in April. "The challenge is a significant one." 
GameStop's sales decreased 13.3% to $1.5 billion in its first quarter of 2019. On the heels of the posting, the retailer's stock tumbled as much as 36% to a 16-year low, Bloomberg reported.  
Sherman, who took over for Shane Kim who served as interim CEO since May 2018, named three top executives at the end of May to better position the company for "continued execution of its transformation" and to "drive its next phase of growth."
GameStop COO and CFO Rob Lloyd is leaving the video game retailer on July 3 after 23 years with the company. James Bell succeeds Lloyd as CFO and was named EVP on June 3. As part of its new organizational structure, the company will eliminate the position of COO.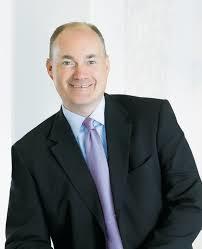 Chris Homeister will be appointed to newly created role of EVP and chief merchandising officer on June 10, while Frank Hamlin was promoted to the newly created role of EVP and chief customer officer. Hamlin will have responsibility for defining and driving the company's overall customer-centric initiatives as it relates to marketing, customer loyalty, data analytics, loyalty platforms, the omnichannel business, strategy and innovation.
"As you saw late last week, we solidified our go-forward leadership team," said Sherman in the company's recent earnings call. "We've established a transformation office and a framework for execution."
He also called Hamlin an "internal force" for changing the company's business model, which has been mainly focused on sales of physical game discs at brick-and-mortar stores as the industry moves toward online and streaming games.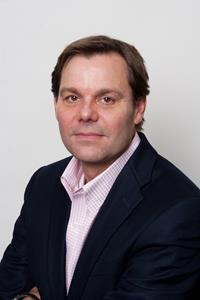 As part of its plan for transformation, GameStop is implementing cost-cutting measures, which includes the elimination of its quarterly dividend.
"Shortly after my arrival, I began to form a team of key leaders to launch what we now refer to as GameStop reboot," said Sherman. "This is a holistic and extensive review of all aspects of our business and how we can transform it. This is going to be a critical piece of our transformation. It is not simply a cost-cutting initiative. Though, there will be an element of that to the overall process."
The company will also combine the website of its ThinkGeek collectibles business with the main GameStop website and has engaged a tier-one consulting group that is now fully deployed within GameStop. 
Here are four more ways GameStop seeks to reboot the business:
Digital transformation

 
As digital continues to transform the video game industry, Sherman noted GameStop is evaluating new revenue streams and how it "can and should" participate in the digital economy.
"This will take time, but is a necessity to enable us to continue maintaining our position as the leader in the video game space."
Digital receipts decreased 6.7% for the quarter, driven in part by a decrease in full game download and other downloadable content.
Space allocation
GameStop plans to de-clutter its brick-and-mortar stores and focus on key SKUs that are driving the business, as well as ensure it has the proper inventory levels and merchandising behind those SKUs.
Loyalty Program Pilot
GameStop's PowerUp Rewards program has roughly 60 million members, making it a big asset for the company. To this end the retailer has a pilot in place around the program to "provide more of a continuous flow of coupons."
"Whereas the past benefit was generally centered around pre-owned games, this one gives you actual money to spend in stores on a monthly basis," explained Sherman. "And it makes it really simple return on investment where you get $60 worth of coupons. So that's in test. It is not something that we've rolled. It's something that we're piloting right now, liking the initial results on that one."
In addition to the pilot, GameStop continues to aim to embrace the data that comes from the rewards program.
Workforce Tools
Sherman noted that the company's associates' "resiliency and passion are second to none," and pointed out that their "dedication to providing customers with outstanding service and knowledge is fueled by their own love and passion for all things video games."
Therefore, he noted it's paramount that GameStop continues to provide associates with "all the right tools to keep delivering this excellent customer experience," although he did not go into specifics about which tools the company would be using.