H-E-B Opens Tech Hub in Austin
Get great content like this right in your inbox.
Subscribe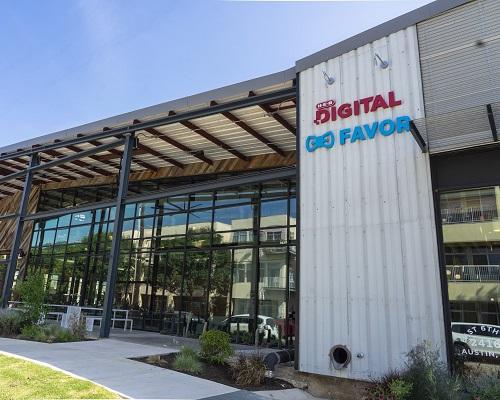 Today H-E-B announced the opening of its Eastside Tech Hub. The state-of-the-art, East Austin office will house the retailer's growing digital team as well as the new headquarters for Favor, the Austin-based on-demand delivery company that is a wholly-owned subsidiary of H-E-B. The tech center, complements the retailer's existing digital team at its headquarters in San Antonio.
"Having a shared space like this is crucial to both H-E-B Digital and Favor's rapid growth," said Jag Bath, H-E-B chief digital officer and Favor CEO. "The Eastside Tech Hub enables us to have a strong tech presence in both Austin and San Antonio, while fostering a better connection between our teams across the two cities."
The two-story, open office concept offers a variety of dynamic work areas spread throughout the floor plan, including open collaboration areas, individual work spaces and over 50 meeting rooms of varying sizes, equipped with advanced technology and video conferencing capabilities. To foster continued collaboration between its San Antonio and Austin-based Partners, the retailer will provide shuttle rides between the two cities on WiFi enabled buses throughout the work week.
"As a digital retail leader, this dynamic workplace reflects our commitment to better serve our people and communities," said Bath. "Investing in our schools and children allows us to help build the next generation of technology innovators right here in Texas."
The Eastside Tech Hub will initially house hundreds of Favor team members and H-E-B digital partners, with room to grow as both companies continue further investing in their teams to drive digital innovation.