Home Depot Beefs Up Omnichannel Services in Face of Sale Miss
Get great content like this right in your inbox.
Subscribe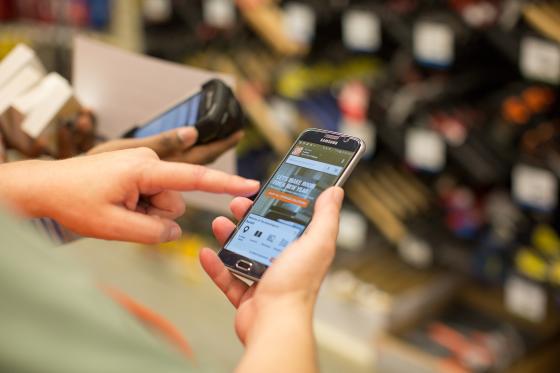 The Home Depot is doubling down on its interconnected strategy, after missing expectations in its first quarter 2018, but fairing an e-commerce sales win.
The home improvement retailer reported sales of $24.9 billion, a 4.4% increase from the same quarter of 2017, while analysts were expecting revenue of $25.15 billion.  Comparable sales for the quarter were up 4.2%, while U.S. comp sales were up 3.9%, both missing analyst expectations.
Home Depot blamed extreme winter weather in the quarter, which it said had a negative impact on garden, a category which historically represents around 15% to 20% of Home Depot's first quarter sales. 
The retailer also invested $144 million in the quarter, putting the money into increased wages, increased advertising as it moves to a more marketing technology platform; and increases in display cost. The company has also hired around 350 people in its IT organization.
"These are investments that we're making to reach those sales and operating margin targets that we laid out for 2020," said Carol Tome, CFO and EVP, Corporate Services.
Online sales fared well in the quarter, growing approximately 20% from the first quarter of 2017. The retailer also said 46% of its online orders were picked up in a physical store in the first quarter.
Home Depot is also seeing buy online, deliver from store customers trying out its car and van delivery service. Load 'N Go is an hourly roundtrip vehicle rental service that uses cargo vans capable of carrying up to 3,000 pounds. The program is intended for rentals of one to two hours but can also be rented at a daily, weekly, or monthly rate. 
"Our pro and DIY customers are expecting retailers to adapt to their changing delivery needs," noted Craig Menear, chairman, CEO & president, during the company's 2018 Annual Shareholder Meeting. "Our intent will be to leverage the capabilities that we've built in our upstream network, while significantly improving our downstream supply chain, leveraging both our scale and our convenient locations. The goal here is to create the fastest most efficient delivery in home improvement."
Home Depot's omnichannel strides during its first quarter included it launching the ability to attach install services when online shoppers buy certain products in select markets. For example, in certain markets, if a shopper buys a faucet online they can choose to include the installation of the faucet in their purchase.
Home Depot also implemented an enhanced "way finding sign and store refresh package" in nearly 250 stores during the quarter, something it's rolling out over the next two years across all the stores. The retailer is also putting lockers in the front of its stores for pick up, with plans to add about 1,000 lockers this year, and is also adding some bigger holding areas for bulkier items near the front of the store.
"We continue to invest in the interconnected shopping experience and see a positive response from our customers in the form of improved customer satisfaction scores, better conversion and increased sales," commented Menear during an earnings call.
Home Depot also plans to pilot its first new supply chain facility starting this summer.
"As we continue to make the shopping experience more convenient for our customers, another area of focus and differentiation is our supply chain," said Menear. "The flexibility of our supply chain is a competitive advantage, particularly when unpredictable weather results in spiky demand patterns."