04/25/2019
How AI-Driven Content Improves Personalization and Digital Experiences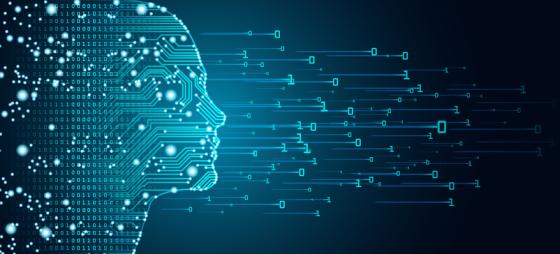 The rise of Amazon and other online retailers and marketplaces has made price wars a significant issue since customers can comparison shop anywhere and at any time. In this hyper-competitive market, retailers must deliver a superior online shopping experience to improve customer loyalty. How can they do this? By leveraging AI-driven personalization technology which can more accurately determine a consumer's current journey and anticipate the next step along that journey. While there has been a tremendous amount of hype around artificial intelligence, it is not a panacea for every issue that retailers face, but it can definitely take your sales efforts to the next level. Personalization must become the standard for retailers looking to bridge the gap between the physical and the digital world.
AI-driven personalization helps improve the customer experience by:
Collecting and analyzing data (e.g., internal, external and behavioral data) to identify segments and microsegments amongst prospects, as well as identifying individual customers' characteristics and needs

Improving how your internal marketing team creates and delivers personalized content to react to these customers' interests

Reacting to customers in real-time with personalized cont

ent

when they are shopping on your website

,

in your store or on any other channel

or device

for a more

immersive experience

Using predictive targeting to identify which content matches customers

'

interests based on purchasing history
How personalization creates a superior customer experience
Personalization is all about creating a high quality and more contextual shopping experience for your customers. There are many examples of traditional brick-and-mortar companies that have failed to establish a strong online presence, most notably Sears and Toys "R" Us. Their failure to adapt to new ways of interacting with customers and incorporate technology that helps personalize the customer's interaction has led to their demise, among other reasons.
To those who say that customers aren't willing to provide information that is tailored to their interests, I'd argue that you're wrong. In a survey conducted by Salesforce.com, 57% of consumers are willing to share personal data in exchange for personalized offers or discounts. Similarly, 52% of consumers would share personal data in exchange for product recommendations, and 53% would do the same for personalized shopping experiences.
And digital marketing leaders are taking advantage of this personalization opportunity. In a Digital Experience Ecosystem Study by e-Spirit, 51% of digital experience (DX) leaders personalized experiences in real-time while 82% of DX laggards don't.
In Gartner's The CIO's Guide to Artificial Intelligence, analyst Kasey Panetta outlines three moves that executives should consider when they are considering adding AI to their digital transformation:
Outline your AI strategy and secure input from the executive team about what you hope to accomplish

Make sure that your IT leaders have a deep understanding of AI and related technologies

Analyze current technologies to understand where talent gaps lie
How ASOS and The North Face gained from personalization
Here are two examples of companies that have adopted personalization technologies that have improved the customer experience.
ASOS is a UK-based retailer that has grown substantially recently. The company's expected revenue for 2018 was more than $3 billion, up from $2.5 billion in 2017. The rapid growth comes as ASOS doubles down on its investment in technology. Earlier this year, Footwear News reported that the retailer had invested more than $100 million on technology, a large portion of which went to an experiment with AI. The company tested a virtual assistant that was designed to offer customers tailored suggestions based on sizes, preferences and other data. Within six months the company saw a dramatic increase in sales and profits.
Based on the initial experiments and investments, ASOS has now launched a voice app and virtual assistant named Enki. Nikki Gilliland at Econsultancy stated that the chatbot sets the bar for other retailers in the digital sphere. According to Essential Retail, "Shoppers have been using the AI-driven solution to search the e-Commerce site using images from the web or taken on their smartphones, while Enki also recommends brands and provides style matches."
In addition, profits were up by 29% in October 2018, with total orders up by 27%. There may be multiple factors at play in driving up this revenue, but this use of next-generation AI is certainly one of them.
In a partnership several years in the making, outdoor sportswear company The North Face teamed up with IBM Watson to create a better, more personalized experience for its customers.
The result is a Q&A-style chatbot called Expert Personal Shopper, or XPS. The tool walks customers through a series of questions and offers personalized product recommendations based on their responses and preferences. The questions focus on where, when and how customers may use a particular piece of clothing from The North Face — a jacket, for instance. Based on inputs that include customer responses as well as external data such as weather forecasts, the tools narrow down a customer's product search to just six options, arranged in order of best match.
While most AI-enabled tools focus on increasing conversion rates, this approach for The North Face also helps remove potential friction points for site visitors — e.g. facing an overwhelming array of choices. The AI tool for The North Face is still in its testing stage, but early results suggest revenue growth is on the horizon. According to Daniel Faggella at research firm Emerj, the pilot program resulted in a 60% click-through rate and 75% total sales conversions.
Personalization boosts engagement and conversions
AI is making personalization smarter and more effective than ever, which drives both engagement and conversion rates for retailers. For retailers that want to bridge the gap between the physical and the digital worlds, a good AI-driven personalization strategy will separate the winners from the losers.
-Heidi Unruh is the global vice president of content marketing at e-Spirit and she can be reached at [email protected]