How Geofencing May Increase Your Retail Revenue
Get great content like this right in your inbox.
Subscribe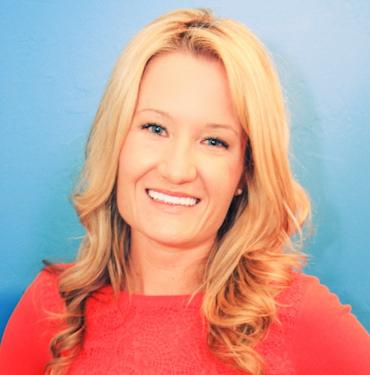 With the rise in online shopping, brick and mortar shops need to implement unique marketing tactics to keep on top of its in-store customer experience. Smart retailers will get creative, engage with shoppers and deliver a specialized shopping experience to each individual who walks through their doors. With that being said, geofencing marketing could be your go to strategy to get consumers into your store. 
Geofencing is the practice of using GPS technology to create a virtual barrier around your location. Retailers can set up triggers to send text messages, email alerts or app alerts to when a mobile device enters a specific area/zone. It may sound creepy but retailers can text a customer as soon as they cross the threshold of their store with a custom discount message to purchase products they love.
A critical demographic to capture with this style of marketing is millennials. Many critics argue that millennials have abandoned the in-store shopping experience, which is completely false. Millennials tend to demand an enhanced retail experience as their expectations are much higher than others. With their mobile phone glued to their palms, they are browsing other retailers and comparing prices while shopping in store at the same time. That's why brands must customize messages and stay at the forefront of people's shopping experience. Geofencing is a great way to show this demographic that you care about their wants and needs. By delivering a custom promotion or message as soon as they walk in or within steps of your doors, millennials will be more apt to forget about their need to browse and compare and instead, engage with you and your store. However, if they sense mass marketing and no customization, you will lose them!
Geofencing is also a great customer service tool. Retailers can thank customers for coming into their store via text message or email as soon as they leave. This message can prompt them to text or call the store if they have questions about their product or service. When engaging in a geofencing campaign, it is important to go full circle with your campaign to show the customer you care more about their sale. Successful brands will attract, engage, and thank its customers. This will influence customers to come back to your store, along with recommending your product/brand to others.
Additionally, geofencing can also help dominate your competitors. For example, you could set up a geofence aimed at targeting individuals who are arriving or leaving a rival location by sending them an offer for 50% on a comparable product or service. This increases the likelihood of them coming in to comparison shop — or at least consider an alternative option. On top of all of that, the best part about geofencing is it is all automated. If retailers take the time to think through all of the possible customer and sales paths, they can create and pre-populate custom messages to enhance the shopping experience of customers, which will increase sales and overall revenue
Alexis Krisay is a partner and president of marketing for Serendipit Consulting, a public relations, marketing, branding and event-planning firm with a specialization in the student housing market. www.studenthousingexperts.com. She can be reached directly at [email protected] or 602-833-2744.