02/15/2018
How To Improve Retail Brand Integrity in an Endless Aisle Environment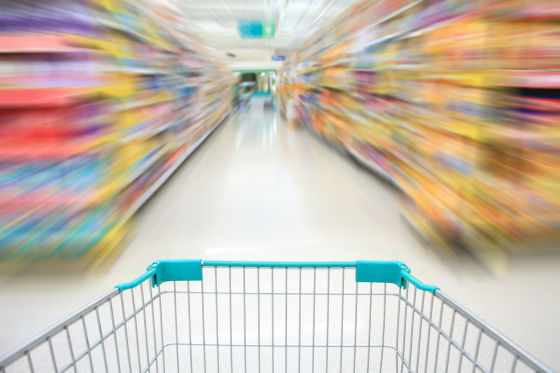 In this age of hypercompetitive omnichannel retailing, digital commerce enables businesses to leverage owned or third-party marketplaces and multiple storefronts for each consumer brand and target markets, to complete and grow effectively. E-ecommerce also provides unprecedented access to new consumers and markets by offering a scalable network of third-party platforms and marketplaces. The vastness of these channels provides unrivaled potential for rapid growth, but in order to capitalize on the proliferation of these new channels, brands must first focus their attention inwards.
Ensuring the quality and integrity of a brand online requires diligent maintenance of virtual SKU information across every channel. And as brands sell on more and more channels, and marketplace aisles continue to get even more endless, that information becomes correspondingly more difficult to manage.
With big box retailers rolling out endless aisle capabilities including in-store kiosks and drop-shipping, competing retailers may feel they need an expensive enterprise software infrastructure upgrade or additional personnel to navigate new operational complexities. However, by considering the four best practices outlined below, any retailer can ensure strong brand integrity and improve the chances that their products are the ones that make it into shoppers' hands.
Guarantee great product content
To create a positive customer relationship with your brand across all owned and third-party channels, it is essential that you ensure items are not only in-stock, but promoted with accurate and curated product content. This also requires real-time visibility into the inventory status each and every product, and each of its options, such as size or color. Whether the retailer maintains a centralized inventory location or works with fulfillment partners to house and deliver the products, having access to instant product data is the first key to ensuring brand and product integrity.
Establish data governance processes
Once retailers have real-time product data visibility, they need to implement a set of data governance rules to reduce time spent correcting data and minimize the risk of human error. Retailers should also make sure their data analytics strategy also leaves room for adoption of emerging technologies as they become viable investments, including artificial intelligence (AI) and machine learning.
Leverage partners to create a connected endless aisle
Once data analytics are in place, brands and retailers should prioritize collaboration with suppliers and resellers to establish a connected endless aisle environment, which allows them to easily expand or differentiate their product content. Additionally, this collaboration process should allow retailers to add non-stocked SKUs from vendors and management fulfillment through drop-ship capabilities.
The key to rapid e-commerce growth
When it comes to endless aisle e-commerce, rapid growth is reliant upon customers finding products with the accurate and complete content they need to evaluate its value. By implementing key data analytics techniques, retailers not only improve the online customer experience, but also ensure brand integrity by delivering accurate product content to the right customer, quickly and within the unique requirements of each sales channel.
-Abnesh Raina, CEO and founder, PlumSlice Labs