Hudson's Bay's Tech Turnaround Ongoing, Despite Loss
Get great content like this right in your inbox.
Subscribe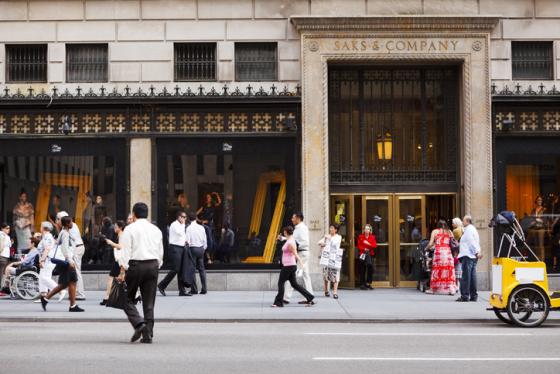 Hudson's Bay (HBC) is beginning to benefit from "bold strategic actions taken throughout 2018" said CEO Helena Foulkes, despite the department store retailer reporting a net loss.
"We are a far stronger company today than a year ago, despite some of the top-line challenges this quarter," said Foulkes.
The company recorded a net loss from continuing operations of $226 million in its fourth quarter 2018, as compared with net earnings from continuing operations of $180 million in the year-earlier period. However Foulkes reported the company improved the bottom line across all of its businesses, increased profitability by 30% in 2018, and made great strides in simplifying the business, strengthening operations, and deepening its understanding of its customers.
"Financial discipline is not a one-year event," she noted in an earnings call. "We will continue to improve our cost structure while making strategic investments in technology, marketing, digital, and our stores."
HBC has strengthened its retail operations by appointing new leaders and creating what Foulkes called "a culture of accountability and a simplified operating structure."
"With these changes, we are well positioned to prioritize our two largest businesses, Saks Fifth Avenue and Hudson's Bay, both of which present the greatest opportunities for long term growth."
In 2019, HBC plans investing between $300 million and $325 million net of landlord incentives on stores, digital technology and digital fulfillment for Saks and Hudson's Bay. Foulkes said the retailer's top priorities include enhancing the customer experience across all channels, making focused investments to drive growth at Saks and Hudson's Bay, reducing operating costs, and capitalizing on the value of HBC's real estate. 
As HBC works to enhance the omnichannel customer experience, the department store retailer is placing an emphasis on technology. Here are four ways HBC is using retail tech to boost its efforts:
Digital Improvements Online
In Q4, HBC saw comparable sales growth of 8.7% across digital channels. Now, to increase digital penetration and improve the shopping experience, HBC is adding personalized home pages and working to improve website speed and navigation.
The retailer has already started implementing online recommendations based on previous purchases and style preferences on the Saks website, which Foulkes said is "the gateway into offering deeper, intuitive personalization across the entire digital platform, a priority in 2019."
Digital Tools In-Store
The company is providing frontline sales associates with digital tools to drive sales and supporting a frictionless shopping environment. In Saks HBC is using geo-locating technology to connect in-store associates with customers shopping through the mobile app. "We've seen positive results from these new ways of connecting with our customers," noted Foulkes.
Ongoing renovation on Saks Fifth Ave's New York flagship
HBC is redefining the store concept at its NY flagship. The construction negatively affected fourth quarter results, but the company opened the new main floor in early February. It also linked the first two floors of the store with a state-of-the-art Rem Koolhaas-designed escalator with color-changing iridescent glass and multimedia screens, providing customers with an "Instagram-able" experience.
Understanding its customers
HBC has been using its net promoter score (NPS) data to examine how to improve service at Hudson's Bay. Using NPS-derived insights, the retailer implemented tests in some stores, including a pilot program for open sale in men's and women's shoes. Foulkes noted the test sparked an increase in sales as compared to stores with a traditional model.
"This is one example of how we're using data and new dashboards to make better, more disciplined decisions for the business," she said.