06/29/2018
Influentials: Top 10 Movers and Shakers in Retail 2018
Retail is constantly in flux. New technology, mergers, acquisitions, launches, and bankruptcies all ensure the industry is never static. While retail continues to evolve, one thing remains unbroken ― success is impossible without knowledgeable and innovative leaders willing to put in the work to move the industry forward.
RIS' second annual "Influentials: Top 10 Movers and Shakers in Retail" highlights the retail executives, analysts and solution providers that are shaping the retail landscape and developing and deploying cutting-edge technology.
The 10 executives featured below were chosen for their contribution to the retail industry and their respected companies. Whether they are launching a new retail venture, innovating cutting-edge technology, or helping set the retail agenda, these 10 leaders are pushing the entire industry forward. To compile this list, RIS interviewed each executive to uncover the keys to their success and the technological innovations they have helped bring to the market.
Read on to find out more of what makes each of these leaders a retail tech influencer and one of RIS' Top Movers and Shakers.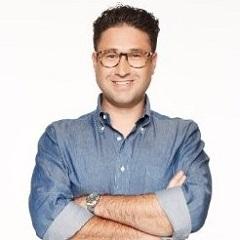 Josh Builder  
Chief Technology Officer, Rent the Runway
One of Josh Builder's biggest accomplishments in retail tech has been helping Rent the Runway launch its membership/subscription platform and building an amazing team of technologists to do it. Builder advises empathy and understanding go a long way when building a team.
"Influence comes from trust that is established by stepping in when you know you need to make the call, but also letting people take chances and make mistakes," he says.
Builder joined the clothing rental retailer known for disrupting the fashion industry in 2016. As chief technology officer he oversees all aspects of the retailer's technology strategy, including product management, engineering, data science, and retail systems, translating business growth into workable technology solutions that scale both technically and operationally.
As Rent the Runway looks to expand its fulfillment footprint, the company is building innovative technology to enable a future where shoppers' entire closet is truly in the cloud. This encompasses a wide range of new technologies as well as complex problem solving, says Builder.
No stranger to innovative companies, previously Builder was the CTO for Soul Cycle, a fitness company that has reinvented indoor cycling, where he led a cross-functional team and oversaw the company's technology strategy. Prior to Soul Cycle, he was the CTO at The Orchard, a technology company pioneering music, video, and film distribution. He also ran the company's top-ranked multi-channel network.
"I had several board members during my time at The Orchard who were instrumental in giving me as much room to fail as they did opportunities," says Builder. "They took a chance on my ideas and believed in my ability to execute. I wouldn't be where I am today without them."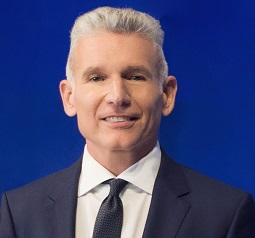 Robert D'Loren




Founder and CEO, Xcel Brands
Robert D'Loren has a successful entrepreneurial record of accomplishment that spans nearly four decades. He has built three, and approaching four, companies with sales from $0 to $1 billion. As the chairman and CEO of Xcel Brands, he is disrupting an industry that is ripe for change, and in doing so, is changing the way retail does business. 
Xcel's unique omnichannel platform connects digital, bricks, social media and interactive television to create a single customer view for Xcel's portfolio of brands, including Isaac Mizrahi, H Halston, Judith Ripka, C. Wonder and Highline Collective. Under D'Loren's leadership Xcel continues to leverage breakthrough technologies that expand the business and create greater value to shareholders, retail partners, and consumers. One of the tenets of Xcel's meteoric rise and continued success is its unique approach to the omnichannel supply chain.
"With speed as the new currency, my biggest accomplishment has been the delivery of a first-of-its-kind, fast-to-market technology-based supply chain model," he says. "The Xcel team reduced the production timeline, from concept to merchandise on the department store floor, from nine months to six weeks, without sacrificing quality. Our fast-to-market womenswear program has been activated exclusively at Hudson's Bay, Lord & Taylor, and Dillard's and will be expanding to include menswear later this year."
The innovative supply chain platform delivers highly responsive and flexible fashion on demand, meaning best sellers are never out of stock and new inventory is available on a near weekly basis. "An important differentiator between Xcel and other companies is how we use data to develop intelligent products through an analysis of data science, trend analytics and consumer insights," D'Loren says. "This approach bucks a much larger cultural trend in retail, placing greater importance on data and information that is coming directly from consumers to inform our designs. We give the customer what they want, when they want it."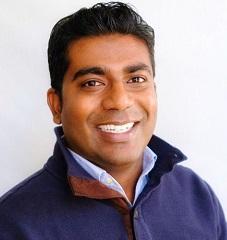 Nilam Ganenthiran
Chief Business Officer, Instacart
Nilam Ganenthiran has been with Instacart since 2013. He joined the grocery delivery service one year after its founding, and has been instrumental in its meteoric growth.
In just the last year alone, the grocery fulfillment powerhouse has grown its same-day delivery service to 240 markets, up from 30 at the start of 2017. By the end of 2018, the delivery provider plans to have same-day delivery available to 80% of US households.
"Instacart has been nothing short of an incredible ride," says Ganenthiran. "While there is still much work to be done, our company mission, overall growth and business health is something I'm proud of on a daily basis."
In addition to scaling the number of markets that Instacart serves, Ganenthiran and his team are hard at work increasing the solution's reach among retail and consumer goods brands. Ninety percent of the top food and household CPG manufacturers have signed to work with Instacart, and six out of the top seven grocery retailers offer Instacart services.
As a key member of senior leadership, Ganenthiran is tasked with empowering his team to strive for continued innovation and organizational excellence. "This is actually easier than it sounds," he says. "Our team is talented and motivated across the board. Team members must feel free to make mistakes, and learn from mistakes and successes in order to grow and develop."
Prior to Instacart Nilam was a manager at A.T. Kearney, where he was responsible for leading consulting teams in identification, design, structure, and execution of strategic improvement initiatives with clients in the retail and consumer packaged goods sectors.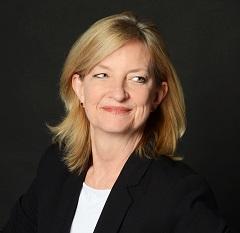 Cathy Hotka
Principal, Cathy Hotka & Associates
Cathy Hotka is one of the most connected and influential people in retail. Following seven years as the vice president of IT at the National Retail Federation, she established Cathy Hotka & Associates to create a community for the retail industry that enables better knowledge-sharing, constructive brainstorming, and new solutions to old issues.
During her tenure at NRF she created the NRF CIO Council and NRFtech, which have changed the way CIOs converse.
"Prior to the CIO Council, retail CIOs had no way of comparing notes with colleagues," Hotka says. "Its creation had a profound effect on the NRF Big Show. Since then, I've expanded my network to thousands of people in strategy, innovation, marketing, and omnichannel. It's a thrill to introduce smart people to other smart people."
Currently, at her agency Hotka is working with major industry players like IBM, helping them to understand how to become more relevant to retail decision-makers. "I help retail leaders obtain that next position and understand their value to the market," she says. "In addition, our store operations council is exploring new ways to enhance customer engagement and create new revenue at physical stores."
Hotka has a bit of advice to the retail c-suite concerning IT investment. "Stop cheating the IT department," she says. "Every retail company is now a technology company. Restricting IT to just a few percentage points of revenue is really shortsighted. If Amazon is spending 8% of gross on IT, why isn't everyone else?"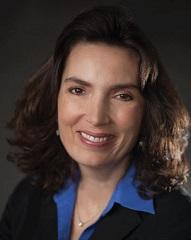 Lori Mitchell-Keller




Co-President, SAP

 Industries
Lori Mitchell-Keller leads the retail, wholesale distribution and consumer products industries with a strong focus on helping SAP customers transform their business and derive value, while getting closer to their customers.
While the overarching narrative over the past year has been one of disaster and despair across the retail industry, Mitchell-Keller does not see impending calamity, but rather massive opportunity.
"Many have deemed the current retail landscape as an apocalypse," she says. "But when you pull the curtain back, you'll see that while the industry is going through an extraordinary period of change, it's a period full of growth and opportunities ― representative of a retail renaissance."
To capitalize on the massive opportunities available today, retailers must be willing to take risks, fail fast, and move on. Without a commitment to continuous innovation, retailers will find themselves chasing the competition instead of leading the pack from the pole position.
"I would change the way retailers view failure and innovation, and encourage them to embrace risk through a fail fast mindset," Mitchell-Keller says. "A lot of start-ups are having success with this as a way to incubate innovations and it could be a very beneficial approach in the retail industry. It's not about purposely failing, but about experimenting in a high-speed learning feedback loop. Consumer preferences are evolving at lightning speed and retailers must find ways to keep pace."
Mitchell-Keller has been with SAP for more than 10 years, and currently serves as a board member for the Food Marketing Institute (FMI) and just completed a three-year term on the National Retail Federation (NRF) board of directors.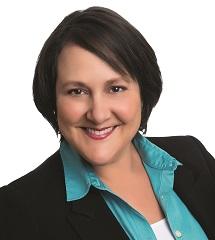 Karen Sales         
Vice President, Digital Partnerships and Shopper Marketing, Albertsons
Karen Sales and her team are directly responsible for collaborating with the national and division merchandising teams and CPG partners to develop multi-year, strategic national marketing events across 2,350 Albertsons Companies stores. Her career path includes multiple sales roles, customer strategy, and shopper marketing leadership roles for Coty, Sara Lee Apparel and Foods, and Quotient (formally Coupons.com).  
In her current role as VP, digital partnerships and shopper marketing, Albertsons Companies, Sales manages a team of shopper marketers and agencies tasked with supporting CPG vendors in their efforts to amplify Albertsons' targeted marketing efforts. The team plans, executes and evaluates activations across e-commerce, digital and social media, loyalty and coupon events, in-store demos, POS and print.
The launch and selling/execution of Albertsons Performance Media (APM) with its partner Quotient in 2018 has been one of Sales's biggest accomplishments. "APM allows us to combine audience targeting with creative content and experiences across all devices, with closed loop measurement," she explains. "We can drive incremental, measurable sales with efficiency across all divisions/banners."
Currently, Sales is working on exciting initiatives such as connecting Albertsons' digital and social platform communications to the physical store; using mobile ad tech and data science to create highly personalized consumer touchpoints and frictionless transactions across a range of digital channels; and leveraging machine learning and AI to create predictive purchase models.
"The digital space is moving so fast," she advises, "we need to keep learning, testing, and pushing to stay in the game."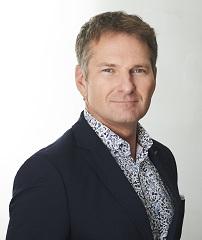 Doug Stephens


Founder & President, Retail Prophet
Doug Stephens is one of the retail industry's foremost futurists. His intellectual work and thinking have influenced many of the world's best-known retailers, agencies and brands. Prior to founding Retail Prophet, Stephens spent more than 20 years in the retail industry, holding numerous senior international roles.
He is the author of two groundbreaking books, The Retail Revival: Re-Imagining Business for the New Age of Consumerism and Reengineering Retail: The Future of Selling in a Post-Digital World. Stephens is also the nationally syndicated retail columnist for CBC Radio and sits on multiple advisory boards, including the David Sobey Centre for Innovation in Retail & Services at St. Mary's University.

His unique perspectives on retailing, business and consumer behavior have been featured in many leading publications and media outlets including The New York Times, The BBC, Bloomberg Business News, TechCrunch, The Financial Times, The Wall Street Journal and Fast Company.

While Doug is a renowned retail writer and speaker he takes the most pride in "helping brands such as BMW, Walmart, Google, Microsoft and others understand the emerging future of retail and how technologies across the spectrum will enable it," he says. "My work over the last decade has also promoted the idea that physical retail is, in fact, becoming a powerful media channel, something that brands like Macy's for example, are now acting on."
Stephens is a vocal advocate on the power of physical retail, but is also intrigued by the power of mixed reality (MR), or the blending of physical and virtual worlds. "I believe MR is going to have a profound impact on the future of our online experiences," he says. "Including how we shop."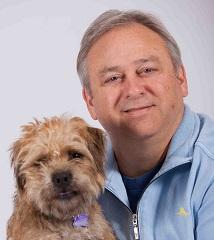 Miles Tedder
Chief Operating Officer, Pet Supplies Plus
As chief operating officer for Pet Supplies Plus, Miles Tedder has taken on responsibility for information technology, franchising, real estate, construction and legal. The pet product retail franchise operates 433 stores, which includes 213 corporate stores and 220 franchise locations, as well as omnichannel operations. On track to open 50 new stores this year and another 50 to 60 in 2019, Tedder has his work cut out for him, but continues to innovate to keep operations flowing smoothly.
In May of 2013, Tedder joined the pet product retailer as senior vice president and chief supply chain officer. One of his first priorities after joining the company was to introduce a new point of sale system and ERP system to support continued growth. From 2015 into 2018, Tedder and the Pet Supplies Plus team collaborated to roll out an entire infrastructure upgrade, including ERP, POS, web platform, business intelligence, analytics, and new equipment and hardware at a store level.
"We've implemented all these new capabilities across the business and in 400-plus stores in a little less than three years," notes Tedder.
Prior to his work at Pet Supplies Plus, Tedder was the senior vice president, IT and supply chain for Anna's Linens, a home textile and décor specialty retailer. Beginning in 2007, he developed and led a comprehensive supply chain transformation strategy that resulted in the reinvention of the supply chain at Anna's Linens to support rapid store growth.
He also worked at Party City Corp and The Sports Authority as the VP of logistics, as well as Staples, Lowes and Family Dollar Stores during periods of rapid growth with responsibility for business process reengineering, change management activities, and business systems implementations.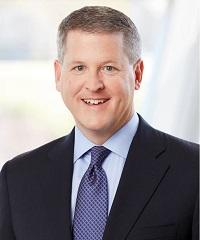 Mike Webster
SVP and GM, Oracle Retail
As senior vice president and general manager of Oracle's retail global business units, Mike Webster is responsible for strategy, enablement, development, sales, service, and support. He has more than 28 years of industry experience, with various senior management positions in business strategy, corporate communications, and government affairs in the retail and hospitality industries.
His technological expertise centers around enterprise applications, data warehousing and store-automation solutions, mission critical applications and cloud services. In addition, he is widely acknowledged in the industry for leading the global expansion of self-checkout across multiple formats.
"I'm very proud to have been a part of the NCR team during its self-checkout origination," Webster says. "It was truly a once-in-a-career opportunity. We weren't the first company to introduce self-service solutions, but our team was the first (in the late 90s) to roll-out this technology on a global scale. It was exciting to have been part of the group that took self-checkout beyond U.S. grocery to multiple retail formats in 35 countries. This innovation developed a brand new operating model for retailers, empowering consumers to work directly with retailers for the first time."
Webster and his team at Oracle continue to innovate and push the technological envelope to ensure their retail clients have access to differentiated solutions.
"Emerging technology and its application for the retail industry continues to excite me," he says. "From artificial intelligence and machine learning to voice and facial recognition. However, I would urge retailers to ensure their priorities are in sequence. Often, retailers prioritize emerging technology without even having a real-time, single view of their customers, inventory and operations. Executing on the basics should be the most important priority for retailers and, once a strong foundation is built, then extend capabilities with new technologies."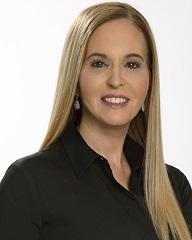 Deborah Weinswig
Founder & CEO, Coresight Research
Deborah Weinswig is the founder and CEO of Coresight Research, a research and advisory firm specializing in the intersection of global retail, technology-driven innovation and fashion. Prior to striking out on her own she spent 12 years at Citigroup and was the number-one ranked retail and retail tech analyst for 10 years covering discounters, department stores, e-commerce, home improvement, food and drive retailers.
Weinswig's work has taken on an international flair working with China's major Internet companies and e-commerce ecosystems.
"We are looking at how AI will add greater convenience and personalization to disrupt existing retail models even as e-commerce continues to force traditional retailers to think outside the box," she says. "China is one of our areas of focus and a global leader in AI. We are also working with a range of retail innovation AI companies as part of our emerging innovators fellowship, where we cultivate a network of up and coming companies and match them with mentors."
Weinswig and her team continue to inspire unique approaches to problem solving among their retail clients. Although a culture of innovation is beginning to take hold across the industry, Weinswig believes many are still stuck in old ways of thinking. "Retailers need to think more outside of the box to experience improvement inside of the box," she says.