Jet.com Relaunches, Targets City Shoppers
Get great content like this right in your inbox.
Subscribe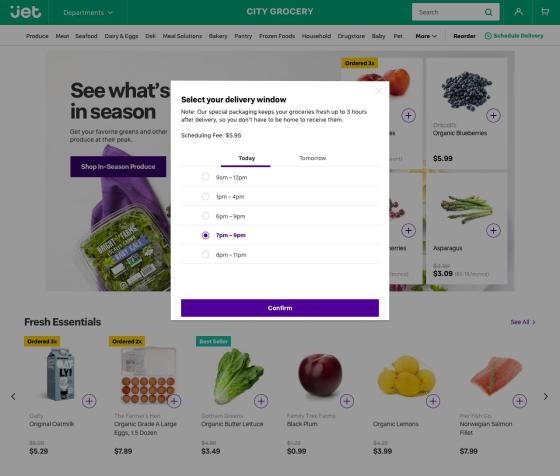 Jet.com has relaunched its brand.
The Walmart-owned e-commerce site has been targeting urban millennials and now it's doubling down on its strategy to become the shopping destination for city consumers.
As part of the relaunch, Jet will offer three-hour, same-day scheduled grocery delivery in New York beginning in the fall through Jet's City Grocery Experience.
In addition, Jet will have a new website, which focuses on localization, personalization, and smarter recommendations and new brand partnerships, including with Apple and Nike.
Walmart purchased Jet in 2016 for $3.3 billion.
"I'm personally thrilled with this evolution of Jet," said Marc Lore, Jet founder, and president and CEO of Walmart eCommerce US.  "It's the next generation of shopping for city dwellers, and really brings the personality of their city and local favorites to life. And, focusing Jet on customers in the major metro cities perfectly complements our overall eCommerce portfolio strategy."
"I am so excited to relaunch Jet to consumers today," said Simon Belsham, president of Jet. "As a retailer, we must build experiences that customers love and trust, backed by strong values. For Jet, this means offering a more tailored shopping experience combined with a unique assortment of great brands in a way that brings empathy back into e-commerce. This is only the beginning for Jet."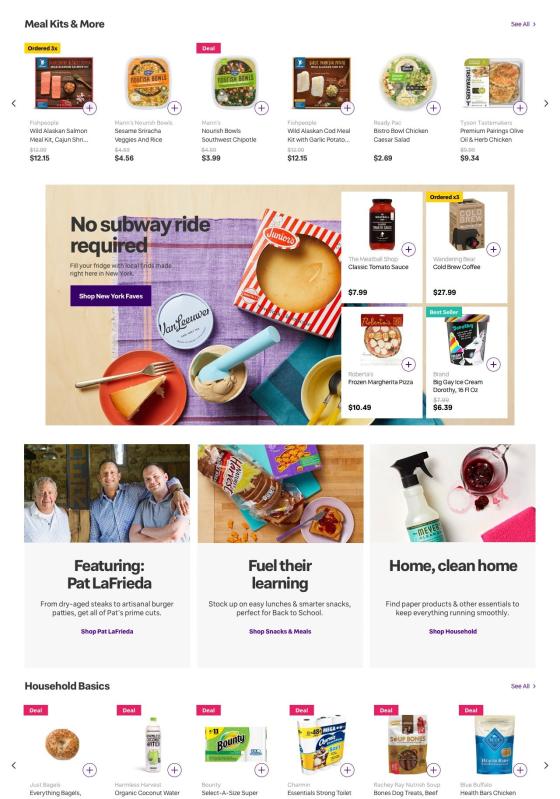 Jet's City Grocery Experience
Jet will offer most New York City shoppers a complete grocery service through its City Grocery Experience utilizing Jet's Bronx, NY, fulfillment center, which will be completed this fall.
Exclusively through Parcel, the tech-enabled same-day and last-mile delivery company acquired by Walmart in 2017, consumers will be able to arrange three-hour scheduled same-day and next day delivery windows for their groceries, everyday essentials and other select merchandise to be delivered to their homes.
Upon checkout, consumers will be able to add customized delivery instructions (e.g. "leave the package with the doorman") allowing for more convenient delivery accommodations. Grocery deliveries will arrive in recyclable, insulated bags to ensure quality and freshness for up to three hours. The bags offer convenience and portability for city consumers from front door to fridge.
New Yorkers will be able to order craft, ultra-craft, domestic and premium imported beer online, receiving same-day and next-day delivery in the coming months. Jet has also paired up with iconic New York brands such as Bedford Cheese Shop and local favorites such as Big Gay Ice Cream to offer local items through the service.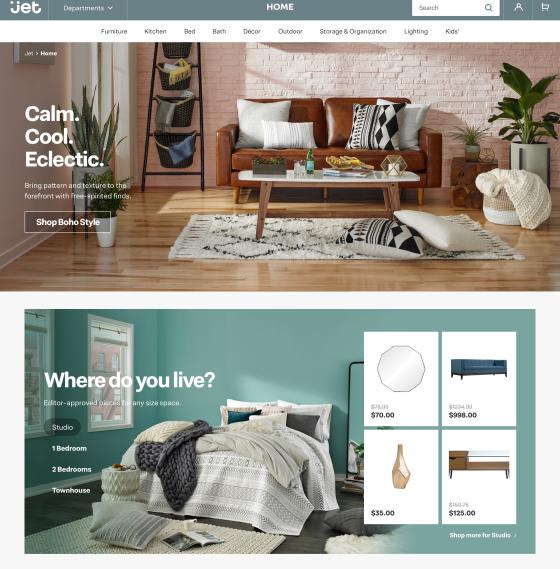 Jet.com's New Website
Jet said it will offer a "humanized shopping experience" designed to inspire shoppers and reduce the time required to solve every day living needs. The retailer is focusing on localization, starting with New York and rolling out to other major cities in time. Shoppers viewing the site will be greeted with iconic, localized imagery and messages on the home page and throughout the site.
The website will offer smarter product recommendations that prioritize shoppers' preferences and timely re-order suggestions that predict restock needs. Jet will also offer intentionally designed experiences that will flex to accommodate shopping preferences, recognizing the way consumers shop for food is fundamentally different than the way they shop for furniture or fashion.
Additionally, iOS consumers will be able to use voice activation to build shopping lists on Jet's mobile application (e.g. Siri, add bananas to my grocery list).
Strategic Partnerships
In October, Jet and Nike will be entering into a strategic partnership to create a curated and consumer centric experience, offering consumers Nike and Converse products in a fully branded experience. The initial assortment will include hundreds of products across apparel, footwear and accessories for men, women and children, including essentials for running, training and sportswear.
Jet will also offer a revamped electronics section including partnerships with Apple.