Kate Spade Adopts Interactive Augmented Reality to Personalize Store Experience
Get great content like this right in your inbox.
Subscribe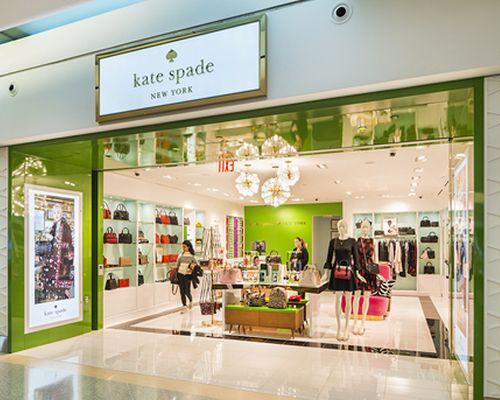 Kate Spade New York has upped its technology game to enhance the in-store shopping experience. The retailer's Make It Mine convertible handbag collection uses interactive retail marketing technology to help consumers customize the line of handbags, letting them explore a multitude of interchangeable accessories used to create a variety of personalized styles. When shoppers pick up a bag, a display detects which product the customer selected and immediately switches to the configurator for that bag on screen, where shoppers can explore all the corresponding flaps, straps and bag charms that can be customized for each bag. The interactive augmented reality experience, embedded seamlessly within the retail shelving and displays, combines a rich blend of videos, how-to's, product information, and allows customers to purchase their customized selections in-store or online.
Kate Spade New York partnered with interactive retail marketing platform PERCH on the technology and the two received an honorable mention in the Retail Environments category of Fast Company's 2018 Innovation by Design Awards.
The Kate Spade New York Make It Mine display at the brand's Rockefeller Center store is seeing truly significant levels of customer engagement. The PERCH Analytics system, which reports customer interactions with both physical and digital products, is reporting over 100 customers per day and over 800 individual interactions each day. These numbers reflect not only the traffic of the store, but also the excitement that customers and sales associates have around the retail experience.
"At Kate Spade New York, we're constantly looking for innovative and authentic ways to surprise and delight our customer, and in recent years have included a focus on technological advancements that can enhance her in-store experience," said Mary Beech, EVP and CMO, Kate Spade New York. "We're honored to be recognized alongside PERCH in Fast Company's Innovation by Design Retail Environments category. PERCH's retail marketing platform made it easy for us to create a compelling in-store experience that guides our shoppers to explore, create and imagine more options with our Make It Mine customizable handbags."