Leveraging Artificial Intelligence for the Future of Retail Employee Experience
Get great content like this right in your inbox.
Subscribe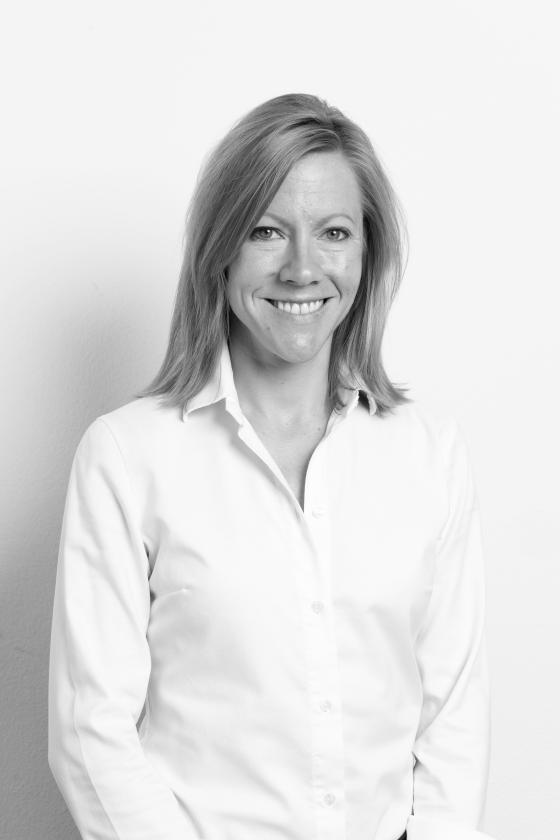 When it comes to the digitization of commerce, you might first think of the tech and tools that are enhancing the customer experience (CX). The implementation of next-gen technology – like Nordstrom's mobile "Reserve & Try In Store" feature and Levi's Virtual Stylist chatbot – have proven to be fruitful redesigns of CX, converging the convenience of AI and mobile with the personalization of in-store shopping. One area that remains ripe for disruption, however, is the employee experience (EX).
Today's tight labor market – the result of a record 6.7 million unfilled jobs and a consistently low unemployment rate – has not translated as impressively to wage growth (currently at an annual rate of 2.7% in the U.S.). However, alternative pay and compensation options are becoming more widespread across industries, and are even growing in popularity among employees.
Retailers seeking to retain top talent far into the future should consider implementing the same digital tools that have redefined their CX, to redesigning their compensation management for the future of EX.
Incentivization for Increased Performance
Artificial intelligence (AI) and predictive analytics can and should play a leading role when it comes to motivating your retail associates and virtual sales teams. By offering a clear and transparent window into how performance impacts compensation and aligns with overall business goals – i.e. through cloud-based software that provides end-to-end sales performance management (SPM) – employees will be able to measure their productivity against their income, resulting in a more financially empowered and motivated workforce.
The application of predictive analytics, in turn, enables sales managers to take the guesswork out of decision-making related to employee performance, forecast future performance and offer personalized incentives or compensation plans that align with individual needs. For instance, if an online sales representative is showing signs of low engagement – i.e. tardiness or absenteeism – his manager can run a report on his recent sales data. If those numbers are also low, his manager can flag him as a "flight risk" and offer additional PTO or a more flexible work schedule to offset any stress or depreciated morale that the employee might be feeling.
This is an excellent strategy to not only help retailers retain talent and boost employee loyalty, but also demonstrate that they value their employees' contributions to their business and want to help them succeed without becoming overworked or burnt out. This is especially important given the retail industry's high (13%) turnover rate.
Aligning Compensation Plans with Employee Expectations
Improving your EX means meeting and anticipating expectations for your current and future workforce. While this appears more challenging than ever before – given the fact that today's workforce comprises five generations, all bearing vastly different compensation wants and needs – AI can help retailers create and implement compensation packages that satisfy workers across age ranges.
When you think about the kinds of perks and benefits retailers can offer, sales managers can look to AI to survey their staff and determine what is most important to their employees. Younger employees, for instance, may not be eligible for the same spot bonuses or retirement plan matching as veteran employees. Instead, managers could offer them higher discounts on brand merchandise, student loan repayment assistance or a certain number of free lunches per month.
Recent reports show that employees today place higher value on "culture and purpose" in the workplace –  with 90% of employees at purpose-driven firms saying they're engaged – than "pay," signaling a shift in what workers consider viable reasons to stay with a company. Retailers can respond to this by putting dollars behind a workplace culture redesign, in addition to offering alternative pay options like those mentioned above.
Recognizing and Rewarding Talent with Equity
In 2018, pay equity shouldn't be a question for business leaders to ponder. And yet, it is a problem that has perpetuated the American workforce for centuries, with women and minorities continuing to face workplace discrimination in the form of pay gaps, being overlooked for leadership opportunities, slow to stagnated career growth and more.
In the same way that AI-based SPM software can offer employees transparency into how their productivity impacts their compensation, retailers can leverage AI to measure performance against a variety of factors that actually contribute to performance – like experience, education, skill sets and more – while removing the arbitrary and discriminatory factors like age, race and gender from the compensation equation.
Accurately and equitably rewarding talent isn't just the right thing to do, or even just the law – it's a competitive advantage that will help retailers increase employee engagement, avoid high costs associated with turnover and boost public brand perception.
Retail's state of evolution from brick-and-mortar to e-commerce means leaders need to look at big-picture change management, without focusing solely on customer and shareholder satisfaction, or even on corporate profit growth. Retailers have an enormous opportunity – and obligation – to redefine the employee experience for current and future workforces if they want to stay relevant. When it comes to creating attractive compensation plans, AI makes fair and equal pay easy to achieve and seamless to navigate.
-Tanya Jansen, co-founder, beqom
Making the link between you and beqom's platform is at the heart of Tanya Jansen's day to day activities. Her role is to communicate what beqom can do for you and how beqom can best address your needs to help you make your people happy. Coming from SAP, Tanya spent the last 10 years defining and communicating enterprise solutions to large companies worldwide.