02/05/2018
Massive Tech Deployment Helps Taco Bell Streamline Training and Operations at 7,000 Stores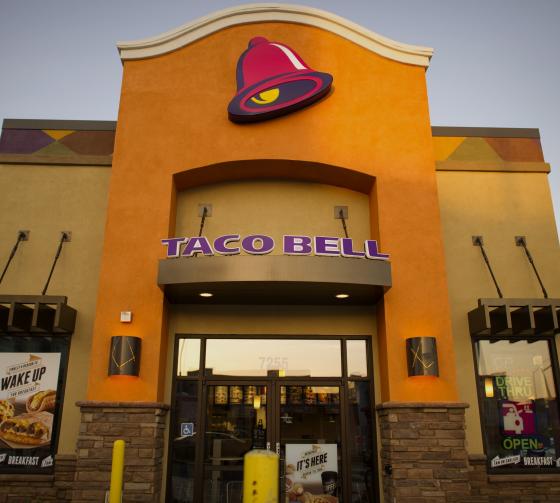 With over 7,000 restaurants, nearly 200,000 employees, and a constantly evolving menu, employee training is a top priority for Taco Bell. In fact, proper employee onboarding and continued training is the lifeblood of the QSR's unique business model and the key to the differentiated approach to its products.    
Each month Taco Bell introduces a new limited-time only menu item. This continuously evolving menu requires a masterful logistical dance coordinating supply chain, marketing and in-store staff. Each location needs to be ready to prepare and serve the latest taco sensation the moment the national advertising campaign goes live each month.
To train staff throughout the franchise, Taco Bell traditionally relied on paper- or PDF-based training material that were expensive to produce, difficult to track, and challenging to update on the fly.
"We used to mail out materials to all restaurants when we launched new products," Michelle Kay, senior manager of people development and learning, Taco Bell told RIS. "We were running into a lot of challenges around shipping times, changes, compliance, etc."
To streamline the distribution of training materials and help team members get more out of their training, Taco Bell turned to workforce enablement company Inkling. The solution provider's Inkling Knowledge platform allows Taco Bell to house, update, and track employee engagement with training materials to ensure they receive all of the necessary information to perform their jobs successfully.
Not only does the platform allow the retailer to bring all of its training material together in one location, its seamless operation on both a laptop and a tablet allows workers to train in the kitchen in a dynamic setting instead of a backroom or office.
"Before we had content in a lot of different places," says Kay. "It made sense at the time, but from an end-user perspective it was confusing. Now we have training videos, documents, procedures and job aides all in one place. The Inkling system is a one-stop shop."
Following a successful pilot with the Inkling solution Taco Bell saw its customer service metrics increase by 5% at the participating restaurants, prompting a chain-wide rollout. Inkling is now live at all 7,000 US locations.
The upgrade to its training solution was vital for Taco Bell to both continually enhance and improve its menu and to connect with its increasingly millennial workforce. As digital natives, Millennials expect intuitive technology in the workplace and flat PDF- or paper-based training materials and aides fail to connect with them leading to disenchantment and greater turnover rates.
"Retail is finally waking up to the reality that they need to invest in its people," Inkling CEO Matt MacInnis says. "Driven by the fact that we are basically fully employed in the economy it is more important than ever to train and maintain quality employees. "In addition, retailers are getting far more millennial employees that don't respond well to traditional employee training methods."
Inkling's Next Gen
At last month's NRF Big Show Inkling announced Inkling Collaboration, a new product that combines communications, task management, and data analytics into a unified platform for retail operations. With Inkling Collaboration, retailers can achieve superior store performance by connecting the entire workforce together ― putting frontline employees in touch with the people and resources they need to get work done while giving operations leaders visibility into what is happening in the field.
Users interact with the platform through a web interface and a mobile app. At headquarters, operations leaders use the web interface to communicate with all levels of the field hierarchy and gain real-time visibility into performance across store locations, which closes the loop and helps them make data-driven decisions.
With the mobile app, store teams can find prioritized task lists, view relevant communications filtered for their role or store, message peers to tap into their collective knowledge, and share real-time progress updates, including photos from their stores.