MeUndies Success Hinges on Effective Cross Functional Collaboration
Get great content like this right in your inbox.
Subscribe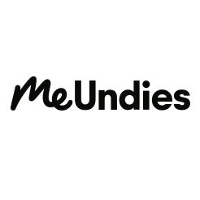 In today's fast-paced environment retailers need a streamlined approach to internal processes to remain nimble in the face of fierce completion. Direct-to-consumer MeUndies is an emerging underwear e-commerce retailer whose lean team needs to collaborate across functions to meet increasing consumer demand.
Founded in 2011, MeUndies designs, sells and ships comfortable undergarments for men and women in hip and stylish colors and prints. As every process from the design of the garments, to the packaging of the final product is handled in-house, MeUndies needs superior inter-departmental communication to ensure it is able to meet consumer demand quickly and seamlessly.
As a new age retailer MeUndies executives know yesterday's approach to internal communications ― with a reliance on weekly meeting, spreadsheets and never-ending e-mail chains ― bogs down operations and does not allow for accelerated growth. MeUndies research over a dozen-work management tools before deciding on Asana's offering to streamline its communication.
"We have a really talented and creative product team," Vicky Tatar, director of project management, MeUndies told RIS News. "Thanks to great collaboration we have been able to execute so much with a lean team the last couple of years."
Inter-departmental collaboration is the backbone of MeUndies ability to constantly introduce new products. Continual introduction of new designs is a necessity as the brand looks to grow its subscription program. Currently 40% of the retailer's revenue comes from its monthly subscription service, up from 30% in 2016, and the retailer needs to constantly release new prints, patterns and designs to ensure subscribers receive fresh and interesting products in their mailbox each month.
"Asana saves us a lot of time," Tatar said. "We don't have to send a lot of status updates. The systems does that for us. We can communicate project updates by just adding a comment or changing a date. It is just incredibly simple. It is definitely easier when you are a smaller company to collaborate like this but we try to structure our processes in such a way that they can scale and we can continue to have that cross-functional collaboration as we continue to grow."
When Tatar joined MeUndies two and half years ago around 10 people were on the Asana platform. Usage has grown six-fold since Tatar came onboard, which has helped the retailer save valuable man hours each week ― instead of focusing on status updates and project tracking key members of the team can concentrate their efforts on project execution. "I get reports monthly," she said about the increase in Asana's usage over the past two years. "I usually call out the people that are using it the most, as well as the people that are using it the least.'
While MeUndies uses Asana on a daily basis to track projects and aid in inter-departmental communication, the retailer has also used the work-tracking software for large-scale multi-month projects. For example when the apparel retail revamped its subscription service last year.
The previous model delivered the "design of the month" to all subscribers at the same time each month. The new service allows subscription members to choose between three different subscription options based on personal style preferences. In addition, products are delivered to members on their monthly subscription anniversary date instead of to all subscribers at the same date each month, greatly reducing the pressure on the in-house fulfillment team.
"Our subscription revamp required over 1,000 tasks that were tracked in Asana," Tartar said. "It worked just as well for that as it does as for our smaller projects."
What's Asana
With tasks, projects, conversations and dashboards, Asana enables teams to move work from start to finish. The software allows users to see progress for any project without scheduling a status meeting or sending an e-mail.
The solution was built to help companies of any size remain nimble and focus on the key components of their business, instead of spending countless hours devoted to work tracking.
"Despite all the great tech available today if you ask a team or a division inside a company if everyone knows who is doing what, and what are the next steps and goals they likely won't know," said Chris Farinacci, head of business operations, Asana. "That is what we are trying to solve. Twenty years ago project tracking was done with meetings with people in a room trying to figure out if they were all on track. Sadly the world hasn't gotten much better. There is sort of a digital version of all of that, spreadsheets, e-mails, virtual meetings, etc. That problem was never solved. That is why we exist."